Settling into Your New Home in India
8th June, 2019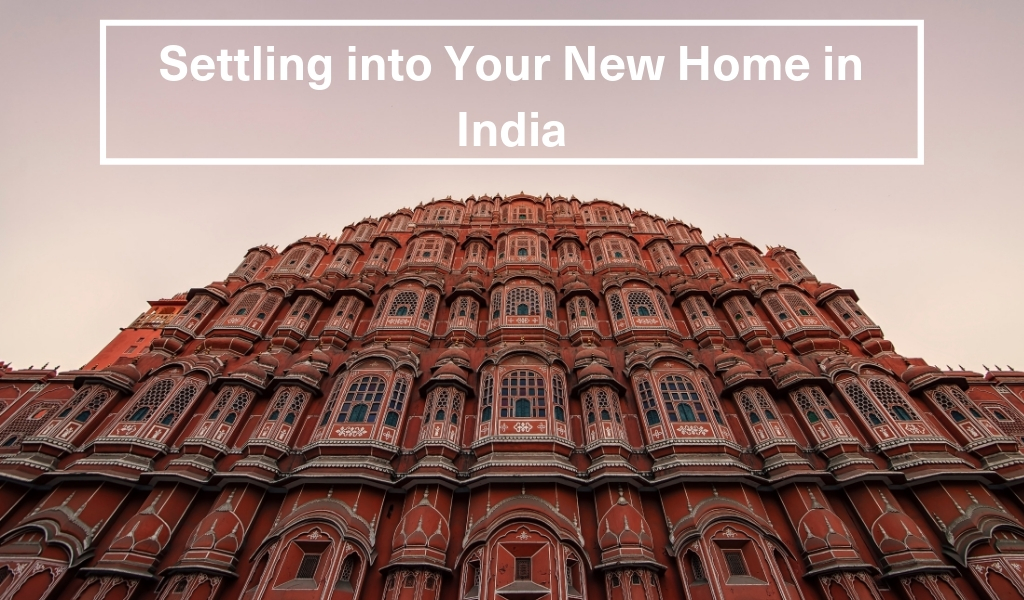 India is an exciting, but admittedly challenging expat assignment. With 1.3 billion people calling India home, you must accept traffic, congestion, noise and a lack of personal space as an unavoidable aspect of living in big cities like Mumbai, New Delhi and Bangalore.
Finding Your Home
As one of the world's most rapidly expanding economies, India has become an expat hotspot, and special housing complexes are being built to accommodate this influx.
Before renting a property in India, be sure to attend an inspection. Housing standards in India can be very different to what you may be used to at home. For example, most houses won't include an air-conditioner or oven.
If you opt to live in an expat complex, you can expect luxurious facilities such as pools, gardens and even playgrounds for young children. They will also be serviced by an extensive range of domestic staff, which is common in India.
The main issue with these special housing complexes built specifically for expats is that you can feel a little isolated from Indian society. It may feel like you're living in hotel accommodation rather than in a real home. And, while you'll quickly make friends with other expats, it's unlikely that you'll get to know any locals.
If you'd prefer to make a greater connection to local Indian life and culture, you can find good accommodation in upper-class neighbourhoods. Read our guides on Bangalore, Mumbai and Delhi for information on the best suburbs in each of these cities.
Finding Schools
The Indian education system is in crisis. The Indian Government published The Right of Children to Free and Compulsory Education Act in 2009, which should guarantee all children from age 6 to 16 the right to free education. However, this legislation is failing to address the needs of such a big population.
While this is a problem for local students, children of expats will have no trouble finding quality education. Private schools and international schools provide quality education for expats. International schools are a particularly good option for parents looking for education delivered in English.
For more information on schooling in India:
Visit Study Guide India for detailed information on the types of schools available for children of different age groups.
Children in India
The family is central to Indian society, and most activities will include the whole family. Locals will go out of their way to include your children in activities and ensure they are being looked after. There's no need to be concerned about bringing your children along with you on your relocation.
Finding Hobbies in India
Moving to the world's second most populous country, and one of the most culturally-diverse regions on Earth means you'll never be bored. But, if you want to meet people, the best way is to indulge in your favourite hobbies and join local clubs.
One point of commonality between Australians and Indians is a passion for cricket. Indians don't have a particular interest in many sports or celebrate athletes but their devotion to cricket and its stars borders on fanatical. You'll find cricket being played on any patch of green around a city, and there's no better way to meet people than to join in.
If you're an avid reader, head to an English-language bookshop and join a reading group. A lot of Indians living in big cities are proficient in English, so it's a chance to meet both locals and other expats alike.
Yoga has exploded all over the world to become the preferred method of exercise for anyone wanting to look after their physical and mental health. Yoga is an ancient Indian practice, and there's no better place to learn or improve your skills than in India.
Expat Communities in India
Being an expat can be a confronting experience, especially in a country as big and overwhelming as India. Having a support network is essential, and the best support comes by surrounding yourself with other expats.
Moving into a purpose-built expat housing complex is the easiest way to create these connections. But if you'd prefer to not to live in one of these complexes, you can still connect with other expats.
InterNations runs an expat community, as well as events and online forums for Australians, and other nationalities living in India. You can also visit Expat Briefing and AngloInfo for details of expat groups in various cities.
You can find more information on working in India and top 5 things to know when moving to India to ensure you have full spectrum of tips and advise considering a move to India.
Blog Author: