A Guide to Bangalore
8th June, 2019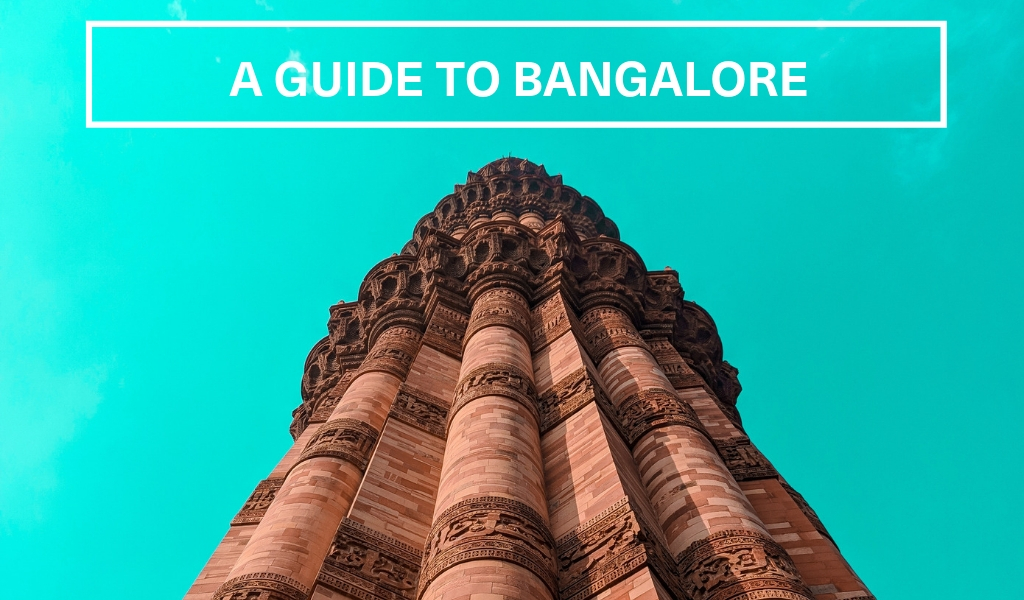 Bangalore is regarded as India's most liveable city. In recent years, with its booming economic activity, it has earned the reputation of the 'Silicon Valley of India'. Thanks to this economic prosperity, Bangalore has better-developed infrastructure than many other Indian cities.
In many ways, Bangalore is the most westernised city in the country. However, expats should be aware that they city is still in the early stage of development so power cuts, congestion and construction are major factors to contend with, as well as the challenges that moving to India presents. Read Top 5 Things to Know When Moving to India for further information on these challenges.
The Garden City
Bangalore is one of India's prettiest cities. Yes, it is still congested and chaotic, but it is also full of beautiful parks and tree-lined streets. The city is cosmopolitan and young. It lacks the historic buildings and sites and ties to tradition and culture of other cities in India, but it makes up for this with a vibrant café and bar culture and a liberal atmosphere. Bangalore is a vision of India's future.
Housing in Bangalore
A booming, technologically-focused economy means that Bangalore is becoming an attractive place for expats heading to India. Approximately 7% of assignees move to Bangalore, so the city is used to expats and has the infrastructure in place to support this influx of foreign workers.
Like most of India, Bangalore struggles with long commute times. As a result, expats tend to live in areas that are close to work and schools.
Expats with families tend to live in gated communities and serviced apartment buildings in the east, north and south of the city. These spots provide convenient commute times, but they are isolated from the city centre and hot spots for culture and entertainment.
Single expats or expats with very young children may choose to live in private accommodation near the city centre so they can be closer to Bangalore's attractions.
The most popular neighbourhoods for expats are:
Whitefield: Located in the east of the city, Whitefield is a significant hub for the IT industry. It features exclusive villa-style communities, such as Prestige Ozone, Total Environment, Sobha Lotus and Palm Meadows. These gated communities are safe and luxurious, with playgrounds, tennis courts swimming pools and yoga classes but they are expensive
Sarjapur Road: This road is also in the east of the city, but it is slightly more central than the exclusive communities in Whitefield. Sarjapur Road offers several apartment options, as well as the villa communities of Lakeshore Homes and Rainbow Drive
Koramangala: This central suburb offers plenty in the way of dining and entertainment opportunities. Luxury apartment options are available, but residents will have to contend with the congestion and noise that comes with inner-city living in India
Yelahanka: Located in the north of the city, this area is popular but remote. Prestige Monte Carlo Apartments and Sobha Malachite Row Houses are both popular for expats, and the area is in proximity to an international school and the city's international airport
Electronic City: This area in the south of Bangalore has become a magnet for assignees in the technology sector. JP Nagar and Jayanagar offer exclusive accommodation this neighbourhood.
Weather in Bangalore
Bangalore enjoys some of the best weather in India. Thanks to its altitude, the city enjoys a far more moderate climate than other cities in the South of India. April is the hottest month, with temperatures reaching a balmy 34°C, while temperatures drop down to 15°C in January.
Expats should be aware of Banglaore's monsoon season, which occurs between June and September, where humidity does increase to uncomfortable levels.
The Top 5 Things to Do in Bangalore
Bangalore is full of natural and human-made wonders for expats. Here are 5 things to do when arriving in Bangalore:
Tipu Sultans Summer Palace: Built in the 18th century, this palace made entirely from teak. It offers a glimpse into Bangalore's past, and the minute details on the arches and minuets continue to bring visitors through the door
Cubbon Park: Bangalore is famous for its green areas, but the 300-acre Cubbon Park might be the best on offer. There is ample space for picnics and cricket, and you'll be surrounded by a diversity of flora and fauna
Karnataka Chitrakala Parishath: This art gallery allows visitors to view an eclectic collection of contemporary art, both from India and abroad. You'll witness Mysore-style paintings, regional art and gold-leaf work. A visit is a great way to experience local artistry and get a sense of the artistry of the Indian sub-continent
Wonderla Amusement Park: Expats with children will love this amusement park. It is chock full of rides for all ages, and it is so big that numerous visits are required to try out all the adrenaline-raising opportunities on offer
Vidhana Soudha: Located in the north-west of Cubbon Park, the Vidhana Soudha is one of the most celebrated pieces of architecture in India. It is a Neo-Dravidian granite palace that takes inspiration from all over India and features the four-headed gold lion of Ashoka, India's most recognisable symbol.
If you planning on travelling around India, read our handy guide to Mumbai and Delhi to help you maximize your expat experience!
Blog Author: