A Guide to Mumbai
8th June, 2019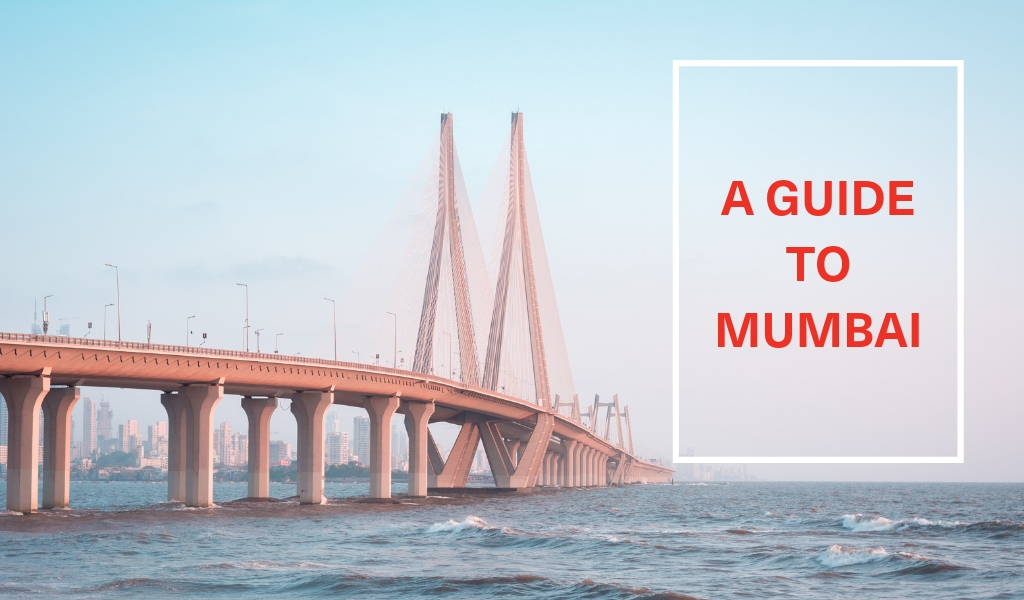 Mumbai is the centre of business in India. Over the last 10 years, it has seen an explosion of investment and development, and expats will have almost boundless opportunities to take part in this rapidly growing economy.
Big business, industrial, financial and technological giants have chosen to invest in Mumbai, and the energy is palpable. However, rapid expansion has brought difficulties, and a housing shortage has made Mumbai one of the most expensive property markets in the world. There are also the problems of congestion, poverty and pollution that plague all of India's urban centres.
Contrasts in Mumbai
India is a country marked by contrasts, and these are apparent in Mumbai. IT millionaires and billionaires live in luxurious complexes that overlook slums, and fine-dining restaurants and fashionable nightspots are surrounded by open sewage and beggars.
While these contrasts can be confronting to begin with, expats will love that most of the population speaks English and the locals are extremely welcoming. Assimilation is easy, and assignees will feel at home amongst the chaos in no time.
Housing in Mumbai
The housing shortage in Mumbai is crippling, and even wealthy expats will find securing accommodation difficult. However, nothing is ever impossible in Mumbai. These are some of the most popular neighbourhoods:
Bandra West: Mumbai's most exclusive community, and home to Bollywood stars. It is a cosmopolitan area, and free of some of the conservative attitudes that make finding a house difficult in other parts of Mumbai
Khar West: Khar is cheaper and quieter than Bandra, and still features extensive opportunities for dining, drinking and shopping
Andheri: This trendy suburb is the biggest in Mumbai. The Lokhandwala Complex is the most prominent residential complex and is also home to new shopping mall – Infiniti
Juhu: Located on the Arabian Sea, Juhu is home to some of the most expensive hotels, restaurants and boutiques in Mumbai. Juhu Beach is a popular place for relaxing and walking along the waterfront
Powai: This planned township has a decidedly more Western feel than the other crowded suburbs of Mumbai. The area includes schools, public parks and hospitals, as well as accessible coffee shops and grocery stores
South Mumbai: This area features some of the most expensive real estate in the world and finding accommodation for anyone is difficult. It is also the heart of the city, and full of beautiful buildings from the colonial era. If you can't find a house here, it's still an area you'll spend a lot of time in. 
Weather in Mumbai
When you arrive in Mumbai, the first thing you need to do is find a house that has air-conditioning or have air-conditioning fitted as soon as possible. The city is incredibly hot and stays that way all year round.
Located within the tropical climatic zone, you can expect dry, hot weather in the spring and summer months with temperatures reaching 40°C. The winter brings a little respite, but the thermometer will still hover around 23°C to 30°C. July and August bring the monsoon season and the subsequent humidity.
Top 5 Things to Do in Mumbai
Mumbai is expanding at an incredible pace. New attractions are popping up every day, and that's not to mention the countless historical and cultural sites that are scattered throughout the city.  Visit these to begin your time in Mumbai:
The Gateway of India: Built in 1911 to commemorate Queen Mark and King George V, this basalt structure was designed to be the first thing seen when the city was approached by boat. It is a testimony to the days of the British Raj and an important but uncomfortable time in Indian history
Nehru Centre: This centre packs in everything from a culture wing to a discovery centre, planetarium and even art gallery. It offers expats the chance to learn more about Indian culture, art and the broader sciences
Jama Masjid: An incredible mosque located next to the Crawford Market which includes the tomb of Sheikh Maktoum Fakih Ali. You can also visit the Mumba Devi Temple, which is dedicated to the Goddess Mumba to get a sample of the religions that have played such an essential role in shaping modern India
Madh Fort: Built by Portuguese settlers, the Madh Fort is another historical monument to the various influences that have passed through India. It is also a testament to a home victory as the Maratha Empire defeated the Portuguese in the war
Esselworld: This 64-acre amusement park is sure to be a hit with young children and those that love experiencing the thrill of rides.
If you planning on travelling around India, read our handy guide to Delhi and Bangalore to help you maximize your expat experience! And if you are looking for long term relocation, read our top 5 things to know when moving to India.
Blog Author: