Kent Removals

Delivering your treasures safely, securely, affordably and with the utmost care. Get a Quote
Move anywhere, stress free! With more than 70 years' experience and having moved over 1 million Australians, Kent provides affordable stress-free moving services for you and your family's peace of mind
Fantastic service! The crew from Launceston were awesome. They were so helpful, friendly, courteous and really good at their job. It was a pleasure to have them at both our homes!

This is our third move using Kent Removals. Again, I have been very happy with their service. I always forget how chaotic moving day is, but the guys were fantastic and everything (plus a few extras) made it onboard. Everything seems to have arrived to the interstate with no damage! Amazing!
Why Choose Kent Removalists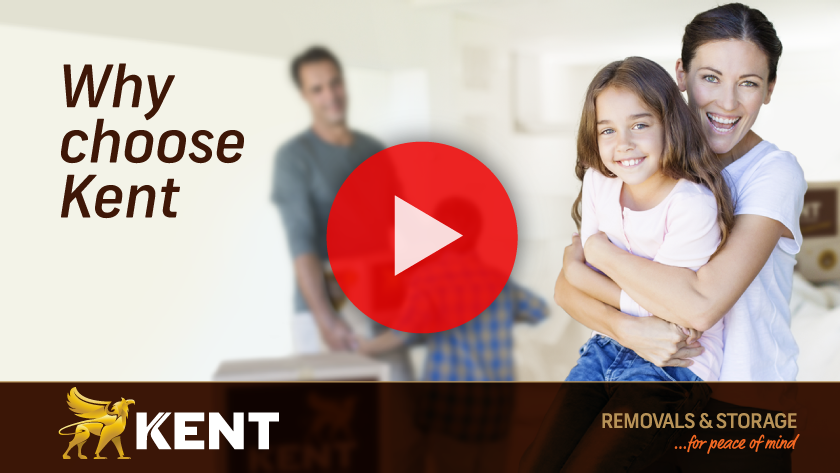 Whether you are looking for local, overseas or interstate removalists, we will move your treasures with the utmost care. Expert removalists, professional packing and an array of moving services on offer to ensure that your move is stress free! So move with ease and peace of mind with Kent's expertise and experience of over 70 years.
Moving Tips
All articles
7th August, 2019

Here at Kent Removals and Storage, it is no secret that we love our furry friends. This year we got behind RSPCA Cup Cake Day to show our support for…

Read full article

14th July, 2019

Follow these expert tips on how to move a washing machine, to ensure moving washing machines easily, safety and securely: Step 1. Empty your washing machine and thoroughly clean the…

Read full article
Video:
Why Choose Kent Removalists for your Furniture Removals
Why Choose Kent Removalists for your Furniture Removals Video