Moving to Sydney? Top 12 Insider Tips to Living in Sydney
26th May, 2022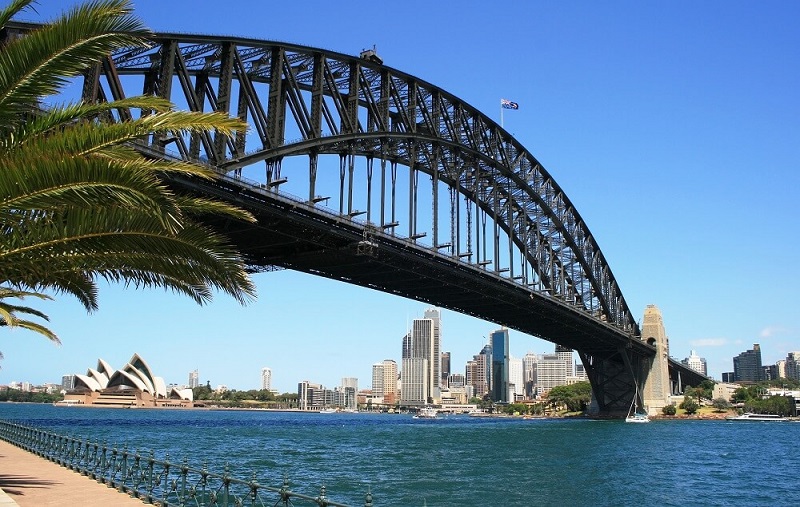 Are you planning on moving to Sydney? Although it may be one of the more expensive cities to live in Australia, people flock there for good reason!
Home to stunning beaches, enviable weather, beautiful national parks, a rich variety of entertainment and dining out options, renowned tourist attractions, and an overall excellent quality of life, Sydney is a world-class global city that impresses all who enter it.  Not only that, but as the economic and financial centre of Australia, it truly is a 'professional's paradise' – offering countless business and networking opportunities for ambitious start-ups and entrepreneurs.
Whether you are moving to Sydney for personal or professional reasons, living in a world-famous, bustling international city like Sydney may feel overwhelming at first. However, with a bit of research and preparation, those pre-move nerves will quickly be replaced with sheer enthusiasm and excitement for the big move.
To get you started for what living in Sydney can be like, we've compiled 12 Insider Tips that will have you all set to go once you land in Australia's largest, and most vibrant cosmopolitan city. Get excited!
1. Impressive Public Transport System
It's well known that the cost of living in Sydney is expensive, much like any other international city. In knowing this, a great way to explore Sydney (and save a little money in the process) is by catching public transport wherever possible.
Called TransportNSW, the Sydney public transport system is impressively sized with well-established infrastructure, making it easy for locals and visitors to get around Sydney or regional NSW by metro, train, bus, ferry, light rail and coach.
You will need an Opal smartcard to get you around NSW if you haven't got one already. Opal is the smartcard ticketing system used to pay for travel on public transport in Sydney, the Blue Mountains, Central Coast, the Hunter region and Illawarra. Simply add value before you travel and tap on/off to pay your fare.
There is also a free city centre shuttle bus (route 555) that operates every 10 minutes on a circuit, connecting many of Sydney's attractions from Central Station to Circular Quay, via George Street.
2. Take Advantage of Opal Benefits & Discounts
Once you have your Opal card, there are saving benefits to enjoy and utilise. For instance, you can enjoy a 30% discounted fare on metro/train, bus and light rail services when travelling on weekends and public holidays.
This means all-day travel on public transport with these benefits will only cost you $8.15, no matter how many trips you take in the day! Not bad, right?
You will also receive this same discount if you travel outside of peak hours (peak times are from 7 am to 9 am, and 4 pm to 6:30 pm on weekdays). So, take advantage of the public holiday weekend discount and tick some places off your bucket list when living in Sydney! Start working on your Trip Planner now.
3. Unrivalled Entertainment & Nightlife
After moving to Sydney, you will quickly discover that the nightlife here is in a league of its own, offering diverse options from family-friendly restaurants and classy fine dining to eclectic hidden bars, live gigs at pubs and glitzy nightclubs. Not sure where to start? Start simple.
Here's some great things you can do to kick off your time in Sydney at night:
4. Hit the Sydney Farmers Markets!
One of the many perks of living in a multi-cultural, global city like Sydney is the impressive array of farmer's markets and community events on offer, and there is a lot!
Take a break from purchasing at big supermarket chains and enjoy perusing all the colourful farm-to-plate produce on display. It's also the perfect social outing, often filled with live music, and a sense of a community coming together – where you can browse to your hearts content for homemade items, sustainable products, second-hand fashion, crafts, gifts, and fresh produce at one of the many eclectic farmers markets that can be found throughout Sydney.
There are plenty of gorgeous markets to choose and meander through, such as:
5. Explore Sydney on Foot
One of the best ways to explore Sydney up-close and personal is by foot – where you are guaranteed to hit that 10,000 daily step goal!
You can even learn while you walk; by joining on one of the free, guided walking tours on offer in Sydney's city centre and The Rocks. A fantastic option to get cardio-fit, learn local knowledge and make some new friends all-in-one.
These tours offer a wealth of local knowledge, covering the history of Sydney and diving into background information on major sites and landmarks that you might have otherwise not known about if you were doing your walk independently.
Some top recommendations are:
When it comes to self-guided walking options, you will be impressed with Sydney's many scenic coastal walks and hikes on offer in and around the city (too many to list here, as a matter of fact!).
Bask in the outdoor air with some of these walking trail options:
6. Cycling in Sydney
Sydney is a bike-friendly city; offering many wonderful scenic cycleways, bike lanes, shared paths, and idyllic tracks for cyclists to navigate and discover. It is also very easy to hire a bike in the city centre to get around – so it's no wonder why cycling is such a popular activity in Sydney!
Start getting your heart and senses pumping with these cycling destinations:
If you are moving to Sydney and living relatively close to the city centre or your workplace, then consider purchasing a bicycle. It is a practical solution to getting around this beautiful city both affordably and quickly – without the pain of peak hour traffic!
7. Entertain Yourself (For Free)
When living in Sydney, you are spoiled for choice when it comes to entertainment and activities to see and do. However, it need not be an expensive affair.
Visiting a museum, exhibition or art gallery can be entertaining and educational for kids and adults alike, and it's a great activity to do on a lazy afternoon. Many of these places offer free admission too – but do double check their website to see the finer details and what is (and not) included.
Some of Sydney's excellent, must-see museums and galleries include:
8. Australia's Largest ChinaTown!
Where's a place (in any city) that you can always count on for cheap meals? Chinatown!
If you like Asian food at a cheap price, then you're in for good luck, because moving to Sydney means having Australia's largest Chinatown on your doorstep.
Renowned for its affordable food, lively markets, grocery shops and world-class entertainment, Sydney's vibrant and impressively sized Chinatown will not disappoint your eyes, stomach, nor deplete your bank balance.
Some of the highly rated "cheap eats" in Chinatown include:
Chinatown Noodle King Restaurant
Mother Chu's Taiwanese Gourmet
Nanjing Dumplings
Mr Chen Beef Noodle
Cho Dumpling King
Mrs Chan's Kitchen
XI'an Cuisine
Emperor's Garden Restaurant
Yang San Park
Butchers Buffet
Sydney is also home to the most spectacular Lunar New Year event (and celebrations) in Australia. A nod to the many cultures of Sydney – including the Chinese, Vietnamese, Thai and Korean communities – the Lunar New Year starts 1 February and consists of month-long events, street parades, art-installations, celebrations, dragon and lion dancing, pop-up food stalls and much more.
9. Exploring Regional NSW
Once you have settled into Sydney, don't waste time in venturing beyond the CBD fringes and seeing what New South Wales has to offer. Especially if you like wine, meandering through historic outback towns and dramatic landscape scenery!
Some excellent New South Wales destinations to explore outside of Sydney are:
You are truly spoilt for choice when it comes to great weekend escape ideas in New South Wales, and all are within driving distance from Sydney. Sure, some may be longer in distance than others, but who doesn't love planning a road trip for an upcoming 3-day public holiday?
10. Renting in Sydney
If you are moving to Sydney with a view to rent for a while, it should come as no surprise to hear that accommodation in the city centre itself will be expensive.
Given that public transport in Sydney is impressively efficient, you can save yourself a considerable amount of rent money if you decide to live on the fringes of the CBD, or even a little further out.
Some competitively priced suburbs to rent around Sydney include:
However, the above suburbs are just a snapshot sample! Always do your own research, compare prices and seek a professional opinion. If you do decide to rent in the city centre, consider opting for shared accommodation to make it easier.
Conclusion? Sydney & NSW Has it All!
Whether you are moving interstate, relocating to Sydney from overseas, or moving within NSW – moving to Sydney will tick all your boxes. Not only that, but it can be surprisingly easy on the wallet if you plan and budget ahead; and opt to incorporate some of the many free and affordable activities on offer in Sydney.
Indeed, from its bustling city centre, rugged Blue Mountains, wine regions, outback towns, rainforests – to its Snowy Mountains, coastal cities, golden beaches and national parks – Sydney and New South Wales has it all.
But why rush it? Take it one day at a time and enjoy your time living in Sydney!
Moving To Sydney? Hire a Professional Removalist
Whether you're moving from Sydney, or to Sydney – you can trust Kent Removals & Storage to get you there! Our Kent Sydney Removalists have you covered.
Book your move to Sydney with Kent or call: 13 55 31 now.
Blog Author: