Working in India
8th June, 2019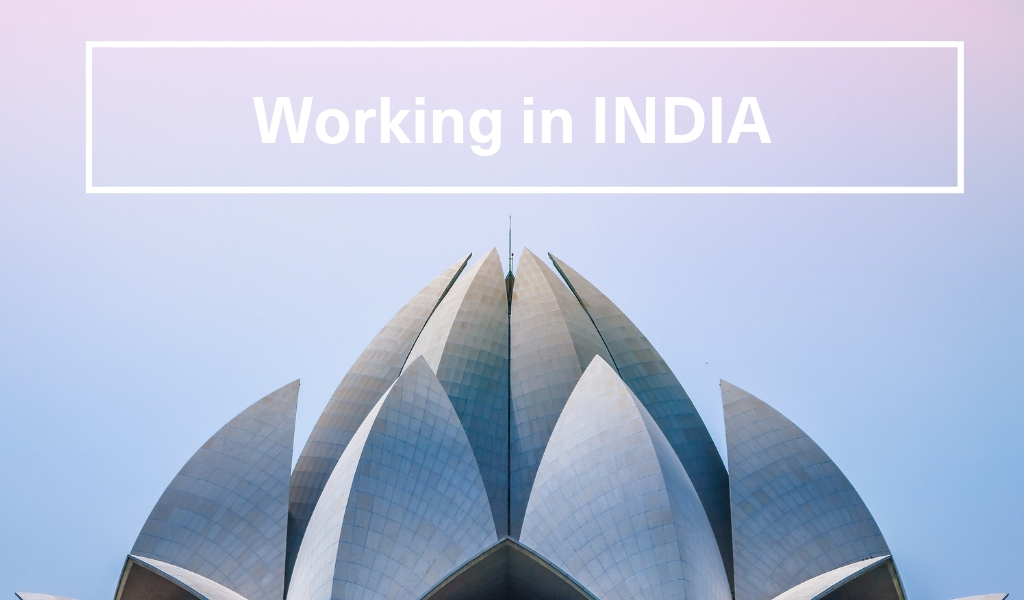 if you are planning to move overseas then read on why India needs to be top of your list. With a world-dominating manufacturing and services sector, India is one the world's fastest growing and largest economies. India boasts a GDP of US$2.4 trillion and is the 7th largest economy in the world. With more growth on the horizon, India will continue to be an attractive destination for expats for years to come.
Taxation
Considering local tax rates is important when deciding to relocate. Expats will be pleased to know that India offers generous tax rates. Although exceptions do exist, most expats and assignees will be subject to Indian taxation laws. The tax rates are as follows:
<250,000 Indian Rupees (INR): 0%
250,000 INR – 500,000 INR: 10%
500,000 INR – 1,000,000 INR: 20%
1,000,000 INR +: 30%
If you're working for a foreign company or employer, you can make use of the Double Taxation Avoidance Agreement between Australia and India to ensure you only pay tax once.
If you only work in India for 183 days or less in one financial year, you will only be taxed in your country of residence, not in India. The fiscal year runs from April to March, and all taxpayers must submit their returns by the end of July.
Job Availability
There is high competition for skilled jobs in India, but the sheer weight of the workforce means international companies are outsourcing their work, providing plenty of jobs.
A series of reforms at a government level has encouraged investment, and as more international companies move to India, their employees are following them.
Main Economic Sectors
Approximately 58% of Indians generate their primary source of income from the agricultural sector, which is responsible for 17.3% of the national Gross Added Value. Other key economic sectors are:
Manufacturing: Responsible for 29% of the GDP and 22% of Indian jobs, the manufacturing sector is a giant in the Indian economy. India is the second largest producer of cement in the world, while mining, pharmaceuticals, software machinery, chemicals and transport equipment also contribute significantly
Services: The biggest and most rapidly expanding sector of the Indian economy is services. It accounts for 53% of the GDP and employs 27% of the workforce. The most common types of work include financial, cultural, personal, social and recreational
IT and Telecommunications: These industries are also playing a significant role in the Indian economy, with cities like New Delhi, Bangalore and Mumbai rapidly becoming hotspots for high-tech industries and services.
Facts about Working in India
When relocating to India, keep in mind these general facts about working in India:
Business Hours: Monday to Saturday, 10am to 7pm, although this varies from workplace to workplace
Language: The primary language of business is English. However, over 30% of the population speaks Hindi, and there are 14 official languages in India
Gifts: Gifts are part of Indian business culture, but they should never be expensive. You should accept gifts with both hands, but never open them in front of the buyer
Dress: Dress depends on seniority. Executives wear suits, while smart-casual is appropriate for middle management. Casual employees dress casually. Women should wear either skirts or pantsuits, and ensure their legs are covered below the knee
Greetings: Shaking hands is an acceptable greeting, but never extend your left hand. Men should wait for women to initiate a greeting, and if no greeting is offered, a nod of the head is appropriate
Women: International women will be treated as equals in the workplace, but local women are still underrepresented.
Indian Work Culture
Indians are incredibly welcoming, tolerant and accepting. In most cases, they will go out of their way to accommodate your cultural preferences, but foreign workers should learn local Indian customs.
Indians tend to communicate in an indirect style, which can take some time to get used to. The priority in an Indian workplace is to maintain harmony. As such, bad news is rarely delivered directly. The word 'no' is rarely used, and 'yes' can often be used to say no in an indirect way.
To get to the heart of a message, you need to ask open-ended questions and then listen for clues as to the real answer.
Business and trust are based on personal relationships rather than contracts or reputations. You need to work on building strong personal relationships with colleagues and management if you're to succeed. To do this, you need to share information you may not share at home, such as personal details about your family and special interests.
Hierarchies in Indian Workplaces
The value of status in Indian society means that most organisations are still governed by a top-down hierarchy. People in positions of power will not only be granted leeway in a business setting, but they may also see the same advantages outside of work.
To work efficiently, you need to make a connection with the highest possible level of management and anticipate the delays caused by external and internal bureaucracy.
Understanding the Business Environment
Emerging markets work differently than established ones. The constant change in the market means that it is difficult to execute carefully planned strategies, and instead, you need to adapt and improvise.
Instead of focusing on risk mitigation and creating contingencies, you need to focus on reacting well and quickly to continually changing circumstances.
You can find more information on settling in India and top 5 things to know when moving to India to ensure you have full spectrum of tips and advise considering a move to India.
And you can read about the popular Indian destination guides on Mumbai, Delhi and Bangalore to maximize your expat experience!
Blog Author: