A Guide to Delhi
8th June, 2019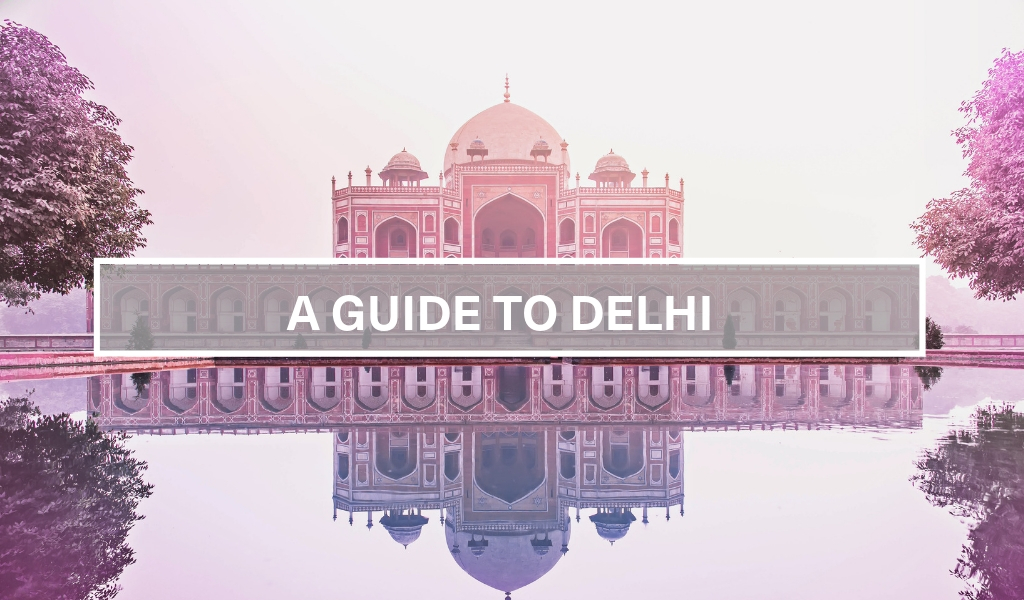 The ancient city of Delhi and the modern New Delhi are a continuation of eight successive cities that have been at the centre of the Indian culture and consciousness for over a thousand years.
The Indian capital combines the old and the new, with ancient ruins and monuments and colonial architecture rubbing up against a booming high-tech industry and thriving nightlife scene. So if you planning on moving to India and settling in Delhi, this guide is a must-read for expats:
Size and Population
Delhi is enormous, with 18.98 million people calling it home. Despite its size, the city is still growing, with many expats choosing to call it home. Its population is comprised of a diverse mixture of cultures and races. Locals have quickly adapted to the influx of expats and are welcoming of foreigners and the differences they bring.
The Delhi Experience
Expats need to prepare themselves for the Delhi experience. It is busy and chaotic. Everything is in a constant state of construction and blackouts are frequent. Pollution, poverty and congestion are as common as beautiful buildings, incredible cultural experiences and, of course, world-class dining opportunities.
Housing in Delhi
Delhi is one of the biggest and busiest cities in the world. You need to choose where you live carefully, or you will end up spending more time commuting than enjoying your expat experience.
Unlike other cities in India, Delhi is blessed with an efficient metro system, so living close to a station is advantageous. You also want to choose a place that is close to your work and schools (if you have children). The lifestyle you're looking for will always play a part as well. Are you looking for expat accommodation in an exclusive gated community? Or do you want to live like a local?
Popular residential areas include:
Chankya Puri: Known as the embassy quarter of New Delhi, this neighbourhood is in the south-west of the city. You can find exclusive communities in a central location such as Golf Links, Jor Bagh, Shanti Niketan and Anand Niketan. The most expensive communities are Prithviraj Road and West End
Northwest Delhi: Home of the Delhi University, and therefore a popular option for expats who work at the institution. The residential area of Narela is particularly popular with expats
South Delhi: This is a very upmarket area. The neighbourhoods are pricey but beautiful. Some of the favourite places for expats include Greater Kailash, Hauz Khas, New Friends Colony and South Extension
South-West Delhi: Vasant Vihar (known as 'VV') is upscale and an expat magnet
East Dehli: The Preet Vihar and Mayur Vihar areas are hip and fashionable locales
Western Delhi: Expats tend to favour the more upmarket areas of Janakpuri and Punjabi
Weather in Delhi
Delhi has extreme weather, thanks to the overlap between sub-tropical and arid climates. Temperatures range from highs of 48°C in summer to lows of -3°C in the winter. The weather is hot for most of the year, and dust storms are frequent in summer, which starts in April and peaks in May.
The monsoon season lasts from late June until mid September, with temperatures ranging from 25°C to 32°C.
Winter begins in late November, and temperatures drop to 12°C  to 13°C. Delhi is close to the Himalayas, so cold waves can move through the city and lower temperatures. Delhi also experiences heavy fogs during winter, which can disrupt all forms of traffic.
Top 5 Things to Do in Delhi
You could live in Delhi for your entire life and only scratch the surface of what this ancient, sprawling metropolis offers. Here are some must-sees:
Sample the Street Food: Dilli-ki-Chaat is the local street food. You should also try chaat papdi, which consists of yoghurt, chilli, chickpeas and potatoes piled on fired wafers or golgappas, which are fried pieces of hollowed-dough stuffed with spicy potatoes and chickpeas
Visit the Imperial Hotel: You'll find traces of the British Raj all over Delhi but walking into the Imperial Hotel is like a journey back in time. It is full of polished hallways, chandeliers and exquisite works of art, and you can even have a drink in the 1911 bar
Visit Gandhi's Tomb: Gandhi has become a symbol of peace throughout the world, thanks to his non-violent approach to overthrowing the British Empire. His tomb is a place of pilgrimage, and like the man himself, it is simple and located in tranquil gardens
Gurudwara Bangla Sahib: One of the most prominent Sikh houses of worship in India, this incredible building is a beautiful introduction to the Sikh religion and a place of tranquillity and reflection. You can even volunteer to help clean the grounds
Swaminarayan Akshardham: Another site of worship, but this Akshardham (divine abode of God) is devoted to the Hindu religion. It features spiritual messages, ancient architecture and tributes to the devas, avatars and sages of Hinduism.
If you planning on travelling around India, read our handy guide to Mumbai and Bangalore to help you maximize your expat experience!
Blog Author: