Working in Singapore
8th June, 2019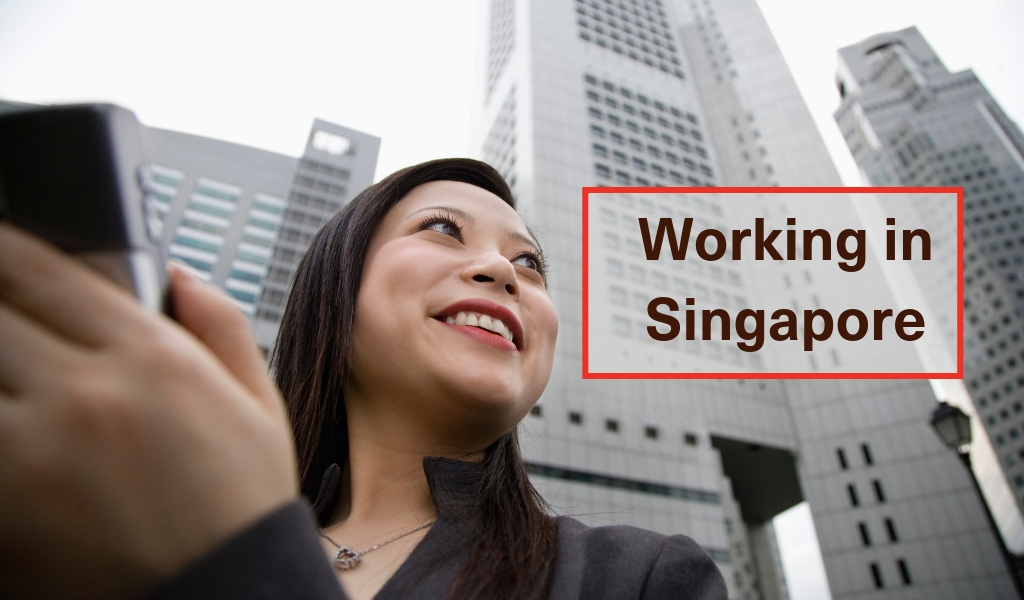 Singapore is a popular expat destination. It has great career opportunities in a tropical, exotic location that is super modern and highly urbanised. Plus, with a thriving expat community, as well as locals who are among the most tolerant people in the world, expats usually find themselves settling in quite easily.
Perhaps best of all, employers must satisfy several regulations related to visa requirements. These regulations make for some of the best employment conditions in the world.
Employer Responsibilities
Your employer must satisfy the following throughout your employment:
Your Responsibilities
As an expat, you need to adhere to some regulations too. To secure your work permit approval, and ensure it isn't revoked, you must:
Not work in any other field or business apart from the occupation and employer listed in your work visa
Only generate income from that occupation
Live at the address provided by your employer
Carry your work permit on you at all times
Only marry a Singapore citizen or permanent resident with permission of the Ministry of Manpower
Applying for a Work Permit
Individuals cannot apply for work visas. An employer or another authorised third party must apply for your work visa on your behalf.
Your employer (or authorised third party) will provide you with information on the application process and the documents you need, but make sure you have the following ready to prevent any delays:
Birth certificate
Marriage certificate
Previous passports
Recent passport photographs
Academic records
Tax returns for the last three years
Bank statements for the previous six months
Medical examination reports
Police check report.
Work Permit Categories
Your employer (or authorised third party) will apply for the work permit category that applies to your situations. The categories include:
Central Provident Fund Number
Singapore has a comprehensive social security system which is paid for in part by mandatory contributions to the Central Provident Fund. Both employees and employers contribute to this fund, and your employer will make contributions on your behalf.
Unfortunately, you will not be able to access this fund, as it is only available to citizens and permanent residents who are employed under a contract of service.
Business Culture in Singapore
The many cultures that have influenced and shaped Singapore make it difficult to pinpoint an exact business culture. But, there are a few commonalities that Australians should be aware of:
Communication style is indirect and focused on avoiding conflict
English is the language of business, so there is no need to learn a new language
Hierarchies exist and are honoured. Subordinates should never question superiors, and should always be treated with respect
A handshake is the most appropriate greeting, although Indians and Malays will not shake hands with a member of the opposite sex
Don't use first names until you're invited to do so
Being late is a sign of grave disrespect
Business meetings will follow a meticulous order
Entertainment and dining are essential parts of business in the private sector
The word 'no' is rarely used. A nod up and down is a signal that you are listening, not responding negatively
Never touch anyone's head, point with your finger or pound your fist into your palm, as these are all disrespectful gestures
Gifts are central to Singaporean business culture, but they need to be appropriate. Avoid anything that is coloured blue, white or black, and don't give alcohol to Indians or Malays as they may be practising Muslims. When giving a gift, the recipient will refuse initially so just insist until they take it
Men should wear at least a shirt and tie, with jackets only required for formal functions. Women should wear business attire, but if working for Malays and Muslims, they should adhere to Islamic codes of dress, which means keeping the knees, back and upper arms covered.
Fast Facts About Business in Singapore
You can find more information on transport and housing, education and childcare and top 5 things to know when moving to Singapore to ensure you have a full spectrum of tips and advise considering a move to Singapore.
Speak to our International Consultant to assist you with your move now.
Blog Author: