Transport and Housing in Singapore
8th June, 2019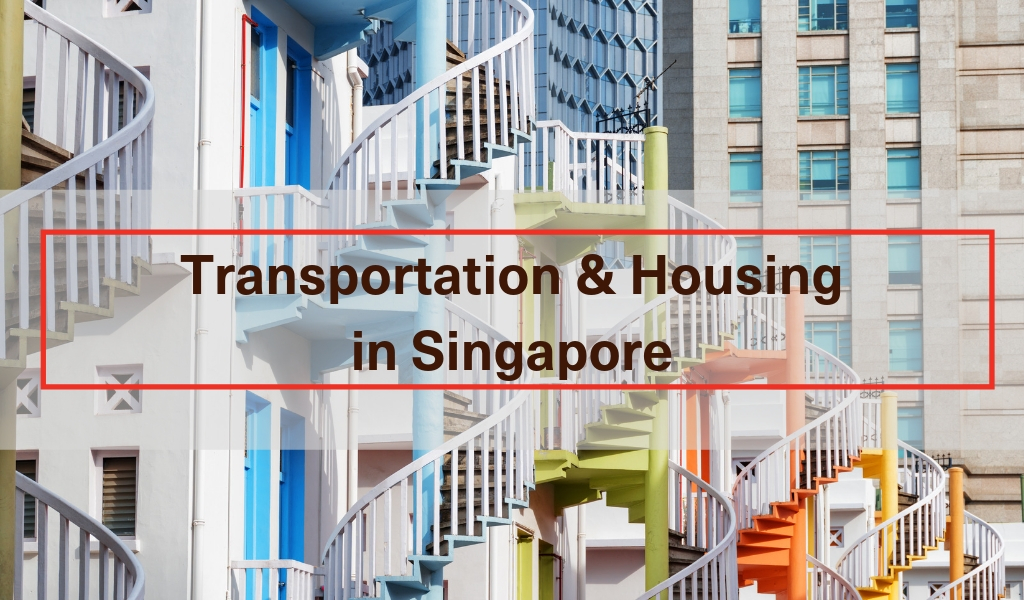 When it comes to a relocation, arguably the two most important things to consider are where you're going to live, and how you're going to get around.
Moving to Singapore can be a big change for Australian expats, particularly in terms of transport and housing. Public transport is—by far—the best (and sometimes only) mode of transportation available in Singapore. And, when it comes to housing, you'll find that apartments are much more common than the sprawling suburban homes of Australia.
Transport in Singapore
Driving and importing your vehicle into Singapore are strongly discouraged. Both are extremely expensive exercises; the Government has created a series of cost-barriers to discourage locals and expats alike from using cars for transport. It can cost over AU$100,000 just to register your car.
Plus, the Singaporean Land Transport Authority (LTA) controls the number of vehicles allowed on the roads using a vehicle quota system that was designed to encourage people to use public transport. Under the quota system you must bid for a Certificate of Entitlement (COE) before you can register and drive a car. Only a fixed number of COEs are made available every month, and these must be competed for at auction.
Import taxes can add up to the thousands of dollars. There are also stringent regulations on the types of cars that can be imported into Singapore. It takes considerable time, effort and money to ready your car to pass customs inspections.
Public Transport
Singapore's public transport is excellent. It's clean, efficient, and super simple to use. In fact, we'd even go so far as to say it's one of the best transport systems in the world. You really can get anywhere you need to be with public transport in Singapore.
Expats should buy a rechargeable EZ-link card to use the local system. These can be bought and recharged at train stations, as well as 7-Eleven stores, and they can be used on both the train and bus network.
The Metro Rail Tunnel (MRT) is one of the best train networks in the world, it covers the entire island, and the stops are all positioned about two minutes apart. On top of that, all the exits are named according to nearby buildings and landmarks, making it easy for even first-time visitors to move around.
Singapore is also serviced by 300 bus services that run from 5.30am until midnight. These buses service residential areas in-lieu of trains. Just like the MRT, the stops are named according to proximate buildings and landmarks.
Housing in Singapore
Housing in Singapore is divided along private and public lines.
Public housing is looked after by the Housing & Development Board, and is a popular option for Asian expats and locals. Public housing in Singapore is nothing like commission housing in Australia. It can be quite luxurious, and is often located in self-contained neighbourhoods that have dedicated public transport, shopping and other essential services.
If you're on a good salary, you can rent out private housing, which usually consists of bungalow or apartment style accommodation. Rent is expensive in the city centre, but you can find affordable options in the suburbs. Your employer may place you in private housing and pay for it via a corporate lease, which makes finding accommodation much easier for you.
There are few traditional style 'houses' in Singapore, with most accommodation consisting of apartments. The only stand-alone buildings are 'Black and White Houses', which are relics of the colonial days. These are only located in the exclusive areas of Dempsey Road, Portsdown Road, Rochester Park and Adam Park.
Most Popular Neighbourhoods in Singapore
Choosing a neighbourhood in Singapore will mostly depend on your lifestyle preferences and budget. All areas of Singapore are highly-urbanised and connected to essential services, so you really can't go wrong. Crime rates are extremely low, and there are no 'dangerous areas'.
Use the following links to research neighbourhoods and make an informed decision:
Commute Time Throughout Singapore
One of the best thing about moving to a small island city-state, is that you don't have to weigh up commute times. While living near central Singapore and the Central Business District will give you short commutes, the excellent public transport system means that commuting is quick and easy no matter where you live.
The only neighbourhood that isn't well-serviced by public transport is the exclusive and expensive Sentosa area.
Housing Resources
Use these links to research potential rental properties:
Buying Property in Singapore
There a number of restrictions in place that make buying property in Singapore difficult for foreigners. If you find a property you can purchase, make sure you only do so through a reputable real estate agency. Popular options for real estate agents in Singapore include:
You can find more information on working, education and childcare and top 5 things to know when moving to Singapore to ensure you have a full spectrum of tips and advise considering a move to Singapore.
Speak to our International Consultant to assist you with your move now.
Blog Author: