Transport and Housing in the UK
8th June, 2019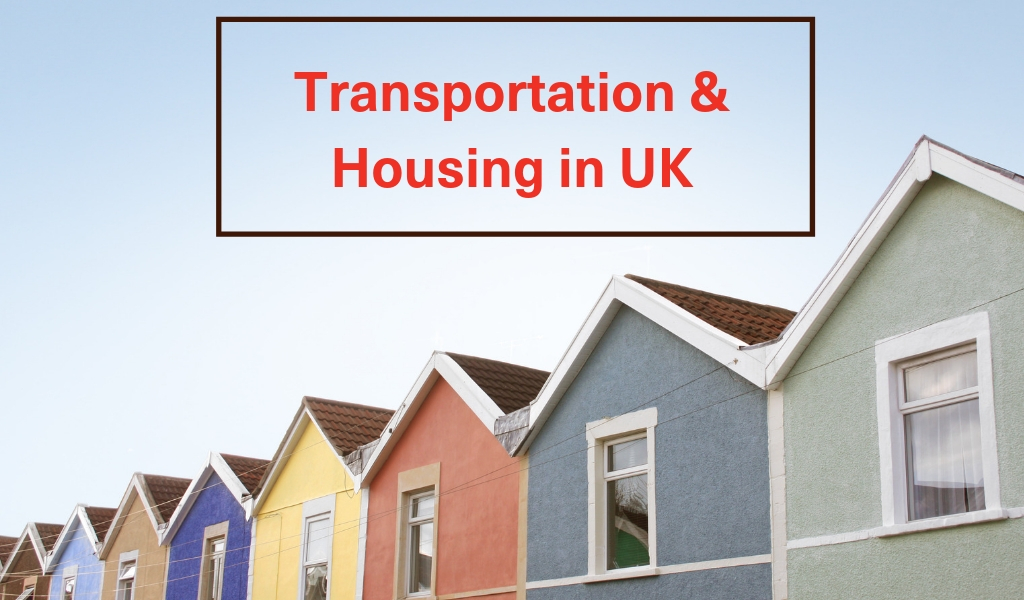 Moving to the United Kingdom is an exciting experience, but you need to figure out a few essential things, including where you're going to live and how you're going to get around.
Moving to the UK can be a big change for Australian expats, particularly in terms of transport and housing. Public transport is—by far—the best (and sometimes only) mode of transportation available, particularly in big cities like London. And, when it comes to housing, you'll find that apartments and rowhouses are much more common than the sprawling suburban homes of Australia.
Transport in the UK
If you're living in a major city, you won't need a car in the UK. Public transport is excellent, and vehicles can often be more of a hindrance than a luxury. For instance, in London, owning a car borders on stupidity—not only will have to pay a congestion tax to get just about anywhere in the city centre, finding a carpark and fighting your way through traffic can be a nightmare.
However, you may need a car if you move to a more regional part of the UK.
Driving in the UK
Luckily, driving in the United Kingdom is relatively easy for Australians—our friends in the UK Kingdom drive on the same side of the road as we do. The main adjustment you'll have to make is learning how to convert miles into kilometres (or vice versa). In short, 1 mile is equivalent to 1.6km. This will come in handy when reading your speedometer.
You'll also notice that road signs are designed differently. For example, circular signs with a red border are prohibitive, and warning signs are triangular with a red border.
If you are planning on driving in the UK, make sure you read the highway code, road safety and road rules.
You should also note that your Australian license will be valid for 12 months. After this period, you'll need to convert to a UK license. You can learn more about the conversion process here.
Public Transport in the UK
National Rail operates the rail network throughout Great Britain. The network provides fast, reliable connections between major cities, which are then integrated with local networks. This form of travel is far more practical and cost-effective than travelling by plane.
In cities and towns without train services, buses form the bulk of public transport. Intra-city services link with inter-city lines, and you'll notice a mix of double-decker buses and more modern single-level services. The National Express offers bus connections around the UK and throughout Europe.
The London Underground—affectionately known as the Tube—is one of the most famous public transport systems in the world. Its sheer scope makes exploring London easy. Just make sure you arm yourself with a rechargeable Oyster Card (the London equivalent of Melbourne's Myki card or Sydney's Opal card) for convenient and affordable travel.
Taxis and Uber also operate throughout the UK. These days, Uber is significantly cheaper than the UK's famous black cabs.
Accommodation in the UK
Expats have two options when it comes to finding housing in the UK: renting or buying.
Renting in the UK
Renting a house in the UK is mostly the same as renting a property in Australia. For example:
You'll need to pay a security deposit before moving in, and you'll have to go through an application process which involves providing proof of earnings as well as referees
If you're seeking properties in competitive areas like London or Manchester, you may have to decide to accept a property immediately upon inspection, before its snapped up by someone else
You can negotiate a six-month break clause for year-long leases
To find a rental property, start with some of the most popular real estate websites such as:
Buying in the UK
Mortgage rates vary between 3% and 5%, and you usually have to provide 40% of the total property value to secure a bank loan
Make sure your visa and employment are secure before you buy property
You should always engage the services of a reputable estate agent, like Foxtons or
Fast Facts About Property in the UK
Prices for both renting and buying will be higher in metropolitan areas than in suburbs and regional towns
Apartments and houses are much smaller than in Australia, particularly kitchens and laundries. In fact, laundries in the UK are usually Euro-style laundries, with appliances tucked into a cupboard. Alternatively, you may find a combined washing machine / dryer in your kitchen
Very few metropolitan houses will have a garage, so only bring or buy a car that you are prepared to park on the street
Due to the cold weather, houses and apartments in the UK are always well insulated and often have double-glazed windows. They are all equipped with central heating, often in the form of wall radiators. It is fairly uncommon to find houses with air-conditioning, as its not usually necessary.
If you are planning on moving with family read our guide on education & childcare and working in United Kingdom. Or if you are just an avid traveller exploring the Great Britain read our top 5 things to know when in UK.
If you'd like any further information about UK, or the relocation process, don't hesitate to get in touch with our friendly international removals team.
Blog Author: