Education and Childcare in the UK
8th June, 2019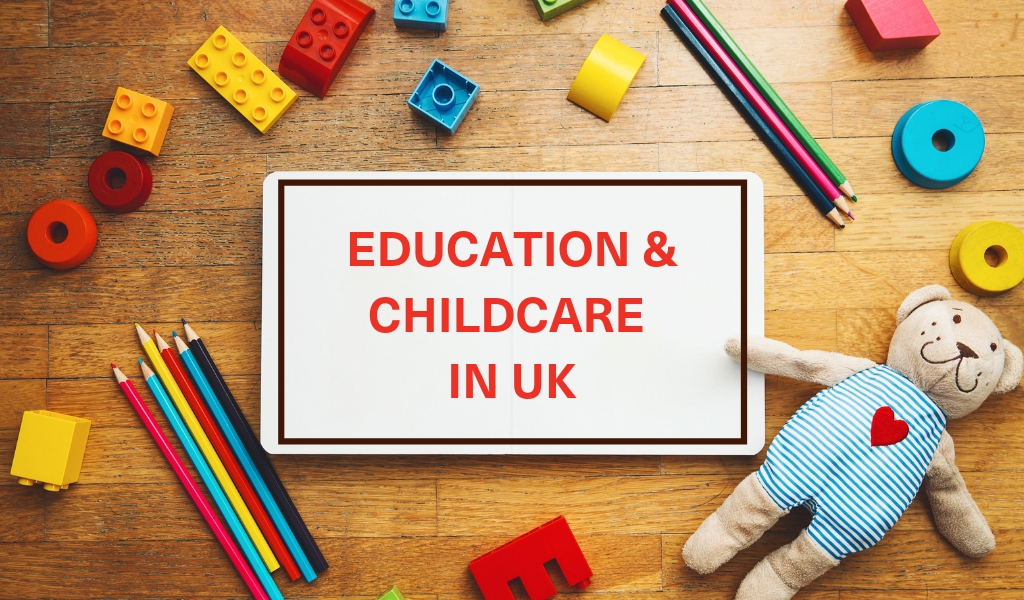 If you're relocating to the UK, you need to ensure that your children will have access to good standards of education and childcare. Thankfully, the UK delivers both.
Education in the UK
Given that Australia is part of the Commonwealth, the education systems are very similar. There are three stages of education in the United Kingdom education system:
Early Years Education: This is provided to three and four-year-old children. The UK Government subsidies 15 hours of free nursery education per week for 38 weeks. Early years education facilities include schools, pre-schools and daycare centres.
Primary School: Students attend primary school between the age of five and 12, similar to that in Australia.
Secondary School: Students attend secondary school from the age 12 until the age of 16 to 18. This stage culminates in the General Certificate of Secondary Education (GSCE), or the National Qualifications Standard and Higher Grade as it is known in Scotland.
Students must attend school until they are at least 16 years old. At the age of 16, they can elect to enter vocational education, which is like TAFE courses offered in Australia.
Types of Schools in the United Kingdom
There are four types of schools in the UK: state, independent, public and international. Each of these is outlined in further detail below.
State Schools
State schools are publicly-funded institutions that adhere to a 'National Curriculum'. As such, regardless of which state school your child attends they will learn similar subjects. However, standards do vary from area to area.
State schools are free, but your residency status and work permit in the UK will determine whether your children can attend a state school. They are also subject to zoning restrictions, so you should research state schools in the area you are planning on living before you settle.
Independent Schools
This is the private sphere of education in the UK. Independent schools often offer education from the age of two, all the way to 19. Parents pay fees to send their children to these schools. They usually have substantial waiting lists, and your child may have to sit an entrance exam. These schools can offer boarding facilities, be co-educational or single-sex, and may be affiliated with religious institutions.
Public Schools
In the UK, public schools are a select group of traditional, elite fee-charging institutions. Traditionally, public schools were all-male boarding schools. However, these days, they accept day students as well, and some have even moved to a co-educational model. Examples of public schools include Eton College, Harrow School and Winchester College.
International Schools
If you're living in an urban centre, you may have access to an international school. These schools either follow the curriculum set out by the International Baccalaureate, or they follow the curriculum set out by various countries, including Australia. You can find a list of International Baccalaureate schools in the UK here.
Childcare in the United Kingdom
As mentioned above, parents have access to 15 hours of free childcare a week for children aged between three and four. Outside of this, you have several daycare options.
Nanny or Babysitter
You may opt for a live-in nanny when relocating to the UK. This is a popular option for parents who work long hours. The price of a nanny varies. In London, a full-time live-out nanny will cost approximately £400 per week. Outside of London, you'll be looking at approximately £300 per week. For a part-time, live-out nanny, you'll be looking at anywhere between £9 and £12 per hour. You'll also need to pay for a nanny's tax and national insurance obligations.
Alternatively, you may wish to have your child cared for by childminder, which is essentially a babysitter who looks after children in their own home. These premises must be registered. The average price of a childminder service is £150 to £180 per week.
Childcare Centres
Childcare or day care centres are similar to what parents would be used to in Australia. You can leave your child there for the entire day or just part of the day. These are subject to the same restrictions as childminders, and prices are usually about £140 to £200 a week. Schools sometimes offer part-time child care for children aged between three and five years old, which can sometimes be a more affordable option.
You can use the following links to learn more about childcare:
If you are planning on moving with family read our guide on transportation and housing and working in United Kingdom. Or if you are just an avid traveller exploring the Great Britain read our top 5 things to know when in UK.
If you'd like any further information about UK, or the relocation process, don't hesitate to get in touch with our friendly international removals team.
Blog Author: