Transport and Housing in New Zealand
8th June, 2019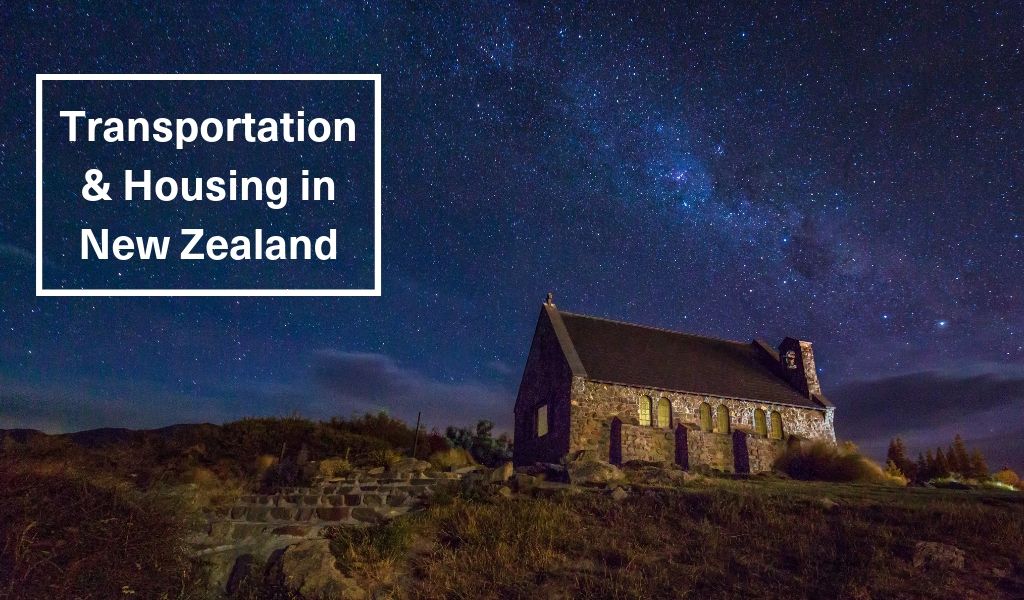 Perhaps the only issue that expats will have to contend with when moving to New Zealand is the lack of public transport. Owning a car is an absolute essential, even in major cities. Luckily, for Australians, driving in New Zealand couldn't be easier.
You can also expect housing to be very similar to that of Australia, with large blocks of land, separate living areas and kitchens that accommodate large appliances.
Driving in New Zealand
If you plan on driving once you relocate to New Zealand, you should find it quite easy. You can drive on the same side of the road as in Australia, the majority of rules and signs are the same, and the roads are in excellent condition.
You can also drive with your Australian license for up to 12 months. After this, all you have to do is complete the New Zealand Transport Agency application form and pay a fee of NZ$52.10 to have your license converted.
Public Transport in New Zealand
Where public transport is available, it is clean and efficient. KiwiRail operates the limited passenger train system, as well as the train networks in Auckland and Wellington. Buses are the primary form of public transportation, and the only means of getting around major regional cities such as Christchurch, Dunedin and Hamilton.
If you want to move between the islands, you can take either the Blueridge Cook Straight Ferry or the Interislander, which provide transport across the Cook Straight. The journey takes about three hours, and the ferries are well equipped with restaurants, play areas and Wi-Fi.
Taxis are available throughout New Zealand and can even be used for day-tours and other shuttle services. Uber is also available in major towns and cities.
Housing in New Zealand
Most expats will choose to rent in New Zealand. The rental process is overseen by the Ministry of Business, Innovation and Employment (MBIE), which makes for a very fair and straightforward process for both landlords and tenants.
The process is very similar to that of Australia, except rent is usually paid on a bi-monthly basis. Aside from that, remember that you'll need to:
Pay a security bond, which is typically equal to four weeks' rent
Engage in a rental contract which sets out how long you will be on the property lease, as well as any lease-break agreements
Understand that despite cold winters, many houses in New Zealand won't have central heating or even double-glazed windows; you should always inspect the property before accepting a lease
Decide on a property immediate if you're going to rent in Auckland as the city suffers from a crippling housing shortage.
Buying a Property in New Zealand
Australian citizens can buy property in New Zealand, but you should know that property rates are set by local councils, and these rates can be incredibly high depending on where you buy. You need to investigate local prices because they can substantially increase the cost of your purchase.
Whether you're renting or buying, you'll need some resources on hand to help you search through properties, get an idea of prices and decide on the type of housing you like. These are the best online resources for New Zealand properties:
You should also be aware that property prices can vary wildly between regions and cities. Auckland has one of the most expensive property markets in the world, mainly due to a housing shortage which has created enormous increases in prices for both purchasing and renting property.
You can also expect housing to be very similar to that of Australia, with large blocks, separate living areas and laundries and kitchens that can accommodate large appliances.
If you are planning on moving with family read our guide on education & childcare and working to make a smoother relocation to New Zealand. Or if you planning on just exploring New Zeland as an avid traveller here are the top 5 things you should know when in New Zealand.
Blog Author: