Transport and Housing in Canada
8th June, 2019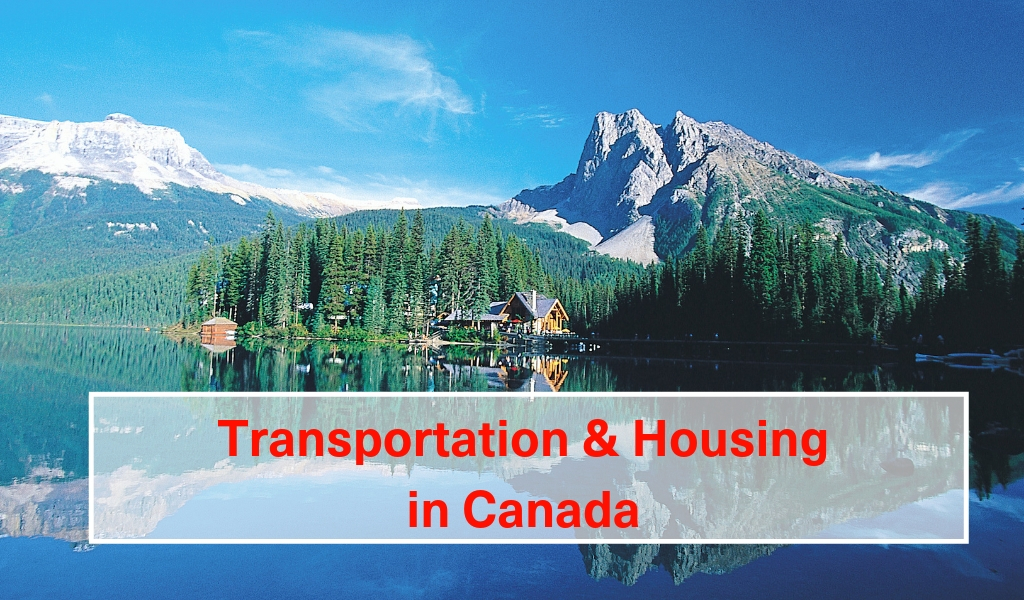 The two most important things you need to know about relocating to Canada are how you're going to get around, and where you're going to live.
When it comes to getting around in Canada, it is important to remember that it is virtually impossible to import foreign cars into Canada. There are very strict environmental and safety standards that all cars must meet. In addition, driving under the influence in Canada is severely reprimanded. The legal alcohol limit varies from province to province, but generally, a blood alcohol level above 0.08% is a criminal offence.
It's strongly recommended that you begin the search for accommodation long before arriving in Canada. The process of securing suitable, reasonably priced accommodation is often drawn-out and expensive. Housing is in strong demand due to the low supply of real estate in some parts of Canada, particularly Toronto, Vancouver and Montreal, which are the three most popular destinations for expats.
Transport in Canada
The first thing you need to know about Canada is that you can't take your car with you. It's almost impossible to import cars into Canada that weren't manufactured in the US. Even if you can get your car into the country, you'll likely have to modify your vehicle to meet Canada's strict environmental regulations. These regulations are so strict and expensive to implement that it really isn't worth it. You are far better off buying a car once you reach Canada.
Driving in Canada
Like Australia, Canada is a vast and sparsely populated country. As such, owning a car can be essential, unless you live in the middle of an urban centre.
If you plan on driving on Canada, there are a few road rules and facts with which you should familiarise yourself:
Canadians drive on the right-hand side of the road. So, be sure you spend some time driving around quiet, slow streets to get used to driving on the opposite side. This means that the overtaking lane is the left lane, rather than the right. You'll also have to watch for oncoming traffic when turning left, and most street signs will be on the right
Pedestrians have complete right of way in Canada. Cars must always stop when a pedestrian is crossing the road
You cannot drive in Canada without car insurance. So, after purchasing a car, you must organise insurance immediately. You must also be listed on the policy of any vehicles you regularly drive, even if you don't own them
If a school bus stops and flashes red lights, the traffic on both sides of the road must come to a complete stop
Traffic signs in Quebec are only in French, so make sure you understand what they say (the symbols do help)
The speed limit in Canada is 80km/h on highways and 50km/h in built-up areas unless marked otherwise
During the winter, you will have to contend with snowy and icy roads. Drive with extra care and don't try and keep up with the Canadian drivers that have the practice and know-how.
Public Transport in Canada
Public transport in larger cities, such as Montreal, Toronto and Vancouver is excellent. These cities all have a mix of buses, underground railways and trains, which make getting around without a car easy. You can also move around the country itself via train using Via Rail, which is Canada's national rail system.
In suburbs and regional towns, even around larger cities, buses will be your primary form of public transportation. Companies like Greyhound also offer intercity and provincial travel, which is often cheaper than going by bus or train.
Taxis are a common and widespread form of transport in inner city and suburban areas and work in the same way as cabs do in Australia. Uber is also available in 15 Canadian cities and is cheaper than taxis.
Housing in Canada
 Most expats will opt for a rental property when relocating to Canada, but it is possible to buy a property.
Renting Property in Canada
When renting in Canada, you need to keep the following in mind:
Most landlords will require a security deposit, which is usually about one month's rent. However, taking a security deposit is illegal in Ontario, were renters are instead asked to provide the last month's rent, which will then be returned as prepaid rent at 6% interest
Clauses in the rental agreement will determine if you can break a lease, but most agreements require 30-days' notice from both parties
In busy rental markets, like Toronto or Vancouver, you will often have to decide immediately on whether to accept a property
The length of lease terms does vary throughout Canada, but in Toronto, most leases run for a minimum of a year
You will need to organise to have your own utilities connected.
Buying Property in Canada
Unlike some other countries, Canada does allow non-citizens and non-residents to buy property. Keep the following in mind if you are considering purchasing:
You cannot use a foreign bank to finance buying a property in Canada. Mortgages can only be raised by Canadian brokers and banks
If you can provide 35% of the price as a down payment, you can receive 65% as finance
The amount of the mortgage will consider all the closing costs, not just the purchase price. This includes things like insurance costs, legal fees, bank appraisal fees and the property transfer tax
KnightFrank and Century21 are two of the most prominent real estate agencies in Canada
You can use the following sites to search for both rental and for-sale properties in Canada:
If you are planning on moving with family read our guide on education & childcare , working in Canada. Or if you planning to travel around and explore the beauty Canda has to offer read our top 5 things to know when in Canada.
Speak to our International Consultant to assist you with your move now.
Blog Author: