Education and Childcare in Canada
8th June, 2019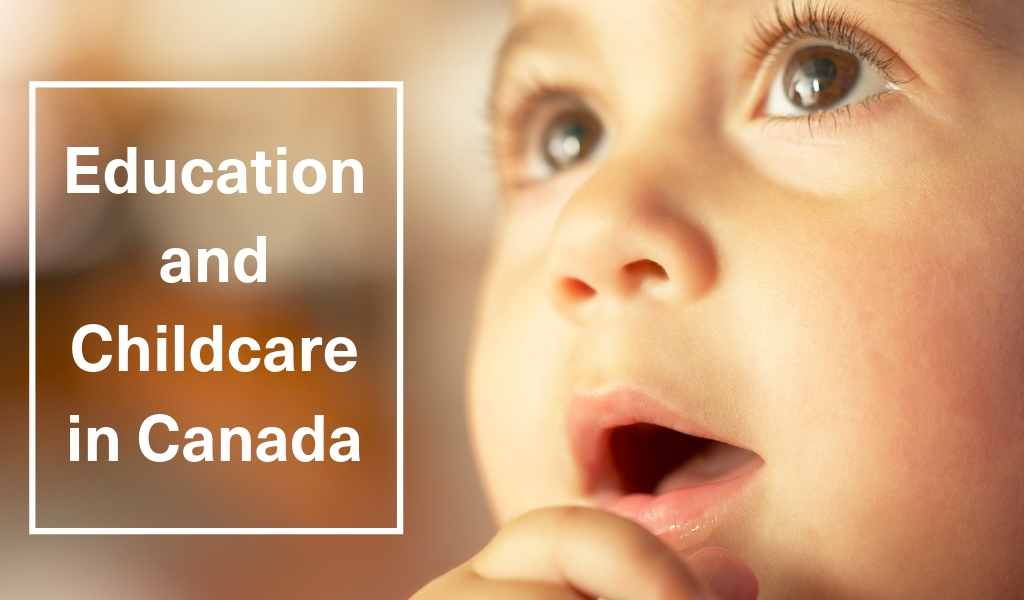 While a relocation is primarily for your career, you also need to think about the future of your children's education and how the move will affect them. Luckily, Canada is a developed and well-resourced country, meaning expats will have access to high standards of childcare and education.
As in most comparison points, there are a lot of similarities between schools in Australia and Canada, so your kids shouldn't have too much trouble adjusting. The language of instruction will be the same (unless you're moving to a Francophone area) and the culture will be similar, so it won't be too hard for you kids to make friends.
We all want our kids to be happy, so here's some information to help you and your kids prepare for life at school and childcare in Canada.
Facts About Education in Canada
There is no national standard of education in Canada, so standards, regulations and even curriculum vary from province to province
Like Australia, education is split up into three levels in most Canadian schools; early childhood or kindergarten, elementary education and secondary education. The Canadian Information Centre for International credentials publishes detailed information on the elementary and secondary levels. This resource is also great for learning the differences between the varying provinces
Instead of the four school terms we have in Australia, the Canadian academic year is broken up into two semesters. The first semester runs from September to December, and the second runs from January to May
There is a two-and-a-half-month summer break in between academic years.
Types of Schools in Canada
Public, private and international schools are the most common types of schools in Canada.
Canada has a fantastic public school system which is funded by local and provincial taxes. Enrolment is based on zoning, so where you live will determine where your child is placed. Education is free, but you may have to pay for books, stationery and some extra-curricular activities, like sports or excursions.
Private schools are a popular option in Canada, especially because these schools can tailor the curriculum and learning outcomes around the specific needs of students. The other advantage of private schooling is you aren't restricted by zoning. This type of education is particularly popular for students with interests in sports and music, or for students with special needs as the fees allow the school to invest in better resources and facilities.
International schools can be found throughout Canada, with most of them preparing students for the International Baccalaureate examination and diploma. The IB is perfect for students who will go on to University-level study outside of Canada, but places are limited, and the fees can be expensive. You can find an IB school in your area here.
You can find lists of the best schools in Canada via:
Top Tip for Education in Canada
You do have to do your research on the province you're moving to. Obviously, the curriculum and culture of a school in urban Vancouver or Toronto is going to be different than one in rural Alberta, or French-speaking Quebec. Make sure your child knows what to expect when they arrive at school, so the first day isn't too much of a shock.
 Childcare and Early Education
For children between the age of three and six, pre-kindergarten and kindergarten are the most common forms of childcare. These are often connected to a local school, or run by churches, as well as private and non-profit co-operative schools. Most Canadian students attend some form of kindergarten, and they are very similar to Australian forms of early-education.
Canada faces a similar problem to Australia in that childcare can be difficult to find and expensive. Long waitlists are common, and if you are relocating to Vancouver or Toronto, you can expect to pay between $45 and $90 a day. This is why early education is a popular option, and if you are relocating with children under the age of three, it may be cheaper and easier to pay for a nanny.
If you are planning on moving with family read our guide on transport and housing and working in Canada. Or if you planning to travel around and explore the beauty Canda has to offer read our top 5 things to know when in Canada.
Speak to our International Consultant to assist you with your move now.
Blog Author: