Kent Removals and Storage | Tips for Moving on Budget
4th June, 2019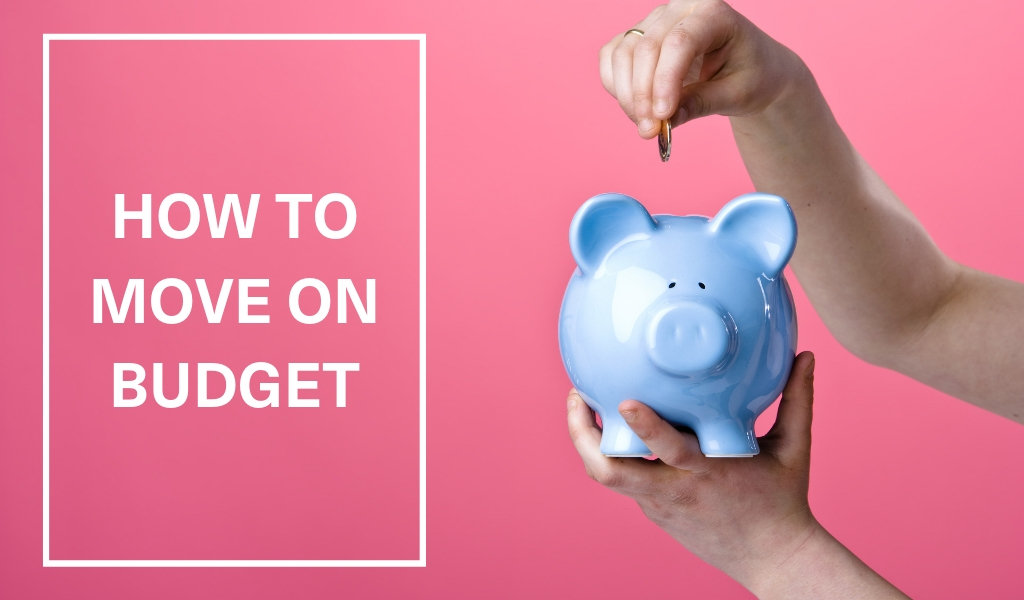 While moving into a new house is exciting, the process and lead up can be stressful and costly. The stress part can be easily managed with a bit of meditation or with a bottle of wine, but the cost factor can be hard to manoeuvre around if you are not aware of the pitfalls, but not impossible!
While there are aspects of moving where you cannot take shortcuts, there are ways you can certainly save money with a little bit of preparation.
Our experts at Kent have produced some handy tips to help you to move on a budget:
Step 1: Time is money
Step 2: Purge before you move
Step 3: Make use of what is available
Step 4: Box it up
Step 5:  Getting ready for movers
Step 6: Clear pathway
Step 7: Book the lift and understand where removalist can enter with furniture.
Step 8: A helping hand
Step 1: Time is Money
Getting friends to help you move is often a popular money-saving trick!  Our experience shows that not only does this take a lot longer, but it also is not a great use of your time and effort.  Time is money is one of the oldest sayings in the book…   hiring professional movers is the smart decision,  they are quick and efficient and know how to pack items safely. Not only do they optimise on packing the trucks or containers correctly, fitting many items in; they have equipment that will make your move quick and easy.
So while friends can help and hire a truck, you end up spending several days doing it yourself, and only one day if you hire professionals. Plus, you don't have to feed them!
Step 2: Purge before you move
Moving stuff you don't need is throwing money down the drain. It is ideal to perform a walk-through room-by-room assessing what you need and want to keep and don't need. The unwanted items can easily be turned into cash by selling in a garage sale or online. Alternatively can be stored in a managed storage solution for a fraction of the cost of self-storage. Ensure you do not mix the items you want to keep and you don't when moving- labelling and colour coding help's.
Step 3: Make use of what is available
After consolidating the items, it is time to pack. The easy way to cut down on cost on packing material is making use of household items readily available to you. Your sheets, blankets, t-shirts can be used for cushioning the packed items. You must still ensure your articles, especially fragile items, are properly covered and layered. After covering your items, consider taping them for additional safety.
Step 4: Box It Up
Unless you have chosen the packing services from the professional movers, you will need to have all your items packed before the movers arrive. Ensure you have the right boxes and supplies before embarking on the packing journey. You will need multiple sturdy, corrugated boxes of different size and butchers papers, bubble wrap for delicate items. Telescope boxes are handy for artwork, mirrors, electronics and TVs. Check out our packing material range. The carefully you pack your items, less likely any of your items will accidentally get broken during transit.
Once finished packing, ensure that each box is correctly labelled with corresponding room for a new home. This will not only assist the movers to understand what goes where – saving time during unloading – but also makes the unpacking process easier for you.
Step 5: Getting Ready for Movers
The fundamental advice here is to ensure all of your items are boxed and ready to load onto a container.  Anything not prepared takes time on moving day and costs money.
Also often overlooked is the availability of parking space. Gather relevant parking permits from the local council if needed and advise your neighbours accordingly. The closer the truck can get to your house, the less time it takes to load and unload your belongings – saving you time and money!
Step 6: Clear Pathway
Make it easy and secure for the movers to enter and leave the house by removing any obstacle in the pathway.
Move potted plants from the front porch, hallway and driveways.
Remove all rugs. The crew will protect the floors with a specially designed floor covering that does not slip.
Prop the spring screen door open with a wedge so it remains open for the loading period.
Maintain a clear walkway to and from the moving truck.
Step 7: Book the Lift and understand where removalists can enter with furniture
You may need to book the lift in advance if you live in a high-rise building. This ensures a dedicated lift for your movers to use throughout the whole process. This will save you and the movers time to be kept waiting for lift each trip they make, which eventually lower the cost of moving when charged by the hour.
Step 8: A Helping Hand
If you are moving out of the small house and have all items ready to be loaded, you can assist your movers by taking and stacking all small boxes near the truck; while the movers focus on moving heavy items. However, be mindful not to create any obstructions in mover's pathway. This will help in fewer trips for movers to make and quicker loading time, which in turn help you save money!
At Kent, we understand each move is different and can provide a tailored package to suit your needs. Get an Instant Quote Now! 
Blog Author: