Partnered Preparations – The Moving in Together Checklist
1st June, 2018
No matter how old you are or how many times you've done it, there's something exciting and a little scary about moving in with a partner. It's a transition that means blending two people's lives together into one joint living space, and a lot goes into making it work.To make sure that everything goes as smoothly as possible, putting together a moving in together checklist is a fantastic organisational tool.
At Kent Removals & Storage, we have been helping couples and families move homes for over 75 years. So, with the hope that you can benefit from our wealth of experience, let's take a look at how to create a moving in together checklist!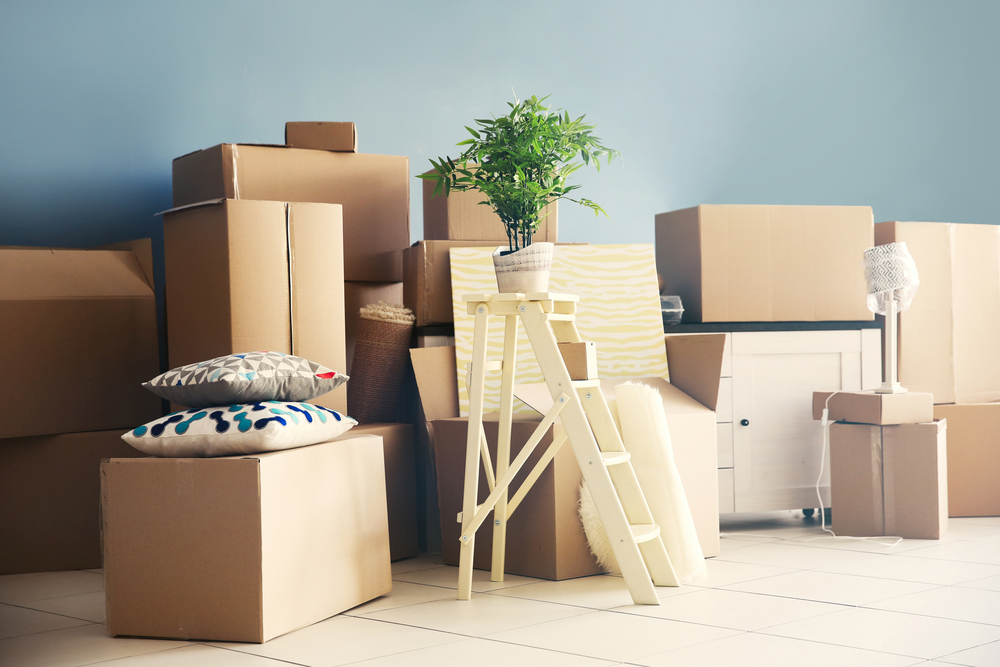 Don't Hold Onto Everything
Any good moving in together checklist isn't going to start with the things you keep. Unfortunately, or fortunately depending on your lifestyle, moving in with a partner forces us to part with the things that will no longer fit into your new life. Whether that be the couch you kept from your university days, or the strange collection of side tables that you seem to have accumulated over time, neither of you are going to be able to keep everything.
When you start the process of planning your move, start writing down items that you will be parting with. These possessions can now be split up into four categories:
Things to Donate

Things to Sell/Give Away

Things to Throw Away

Things to Put in Storage
This part of the moving in together checklist can be emotionally difficult, but just remember what you're giving up these items for. Besides, if you're choosing them to be thrown away or sold, you're likely going to survive without them.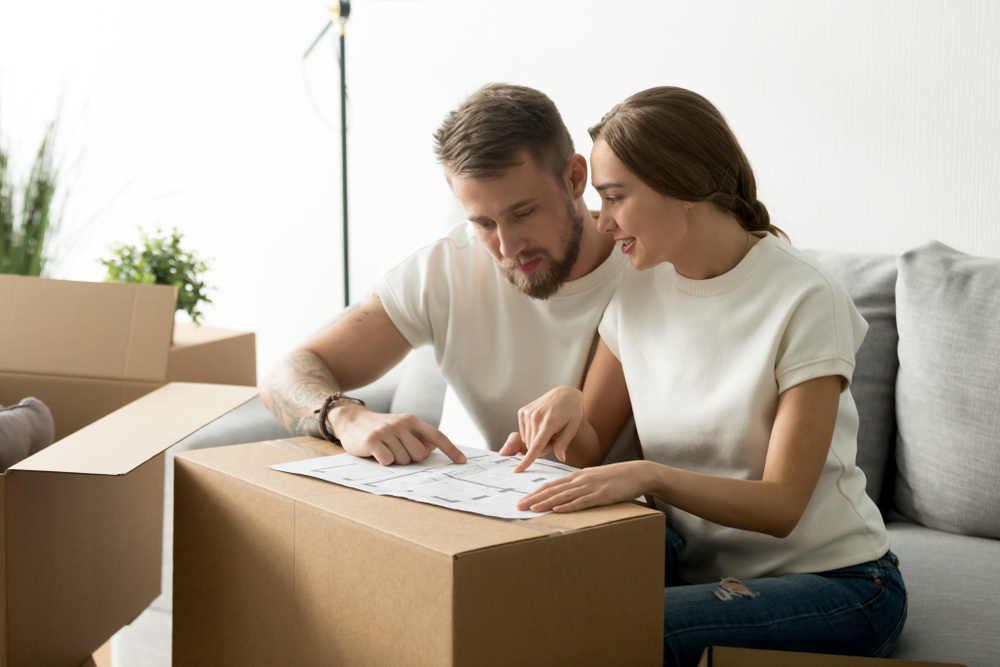 Create a Decor "Blueprint" Together
Given that you are two people with separate lives and experiences, there are almost certainly going to be moments of disagreement when it comes to placement of possessions. Maybe you both have a piece of art that "would be absolutely perfect" over the mantle, or maybe it's as simple as who gets what storage space. Whatever it may be, it's best to work these niggling issues out before moving day.
Unpacking and setting up your new home is hectic enough without debating the placement of every second thing. So, if you can work out as many of these issues beforehand, you'll be sure to thank yourself (and each other) later.

Set Up the Necessities First
By the time that you've moved your stuff from one place to another and set up what needs to be set up, it's likely that all your going to want to do is go into hibernation. So, the first things that you should set up are your bed (click here for tips on how to move a mattress) and your kitchen. That way, before having to get into the unpacking and organising stage, you can stay well fed and well rested. Trust me, you'll need it.
~
Creating a moving in together checklist is a great way to take some of the stress out of what should be an exciting transition. If you want to take even more stress out of your move, Kent Removals & Storage is here to provide you with a vast range of removalist services. Contact us today!