How to move overseas on a budget
11th June, 2019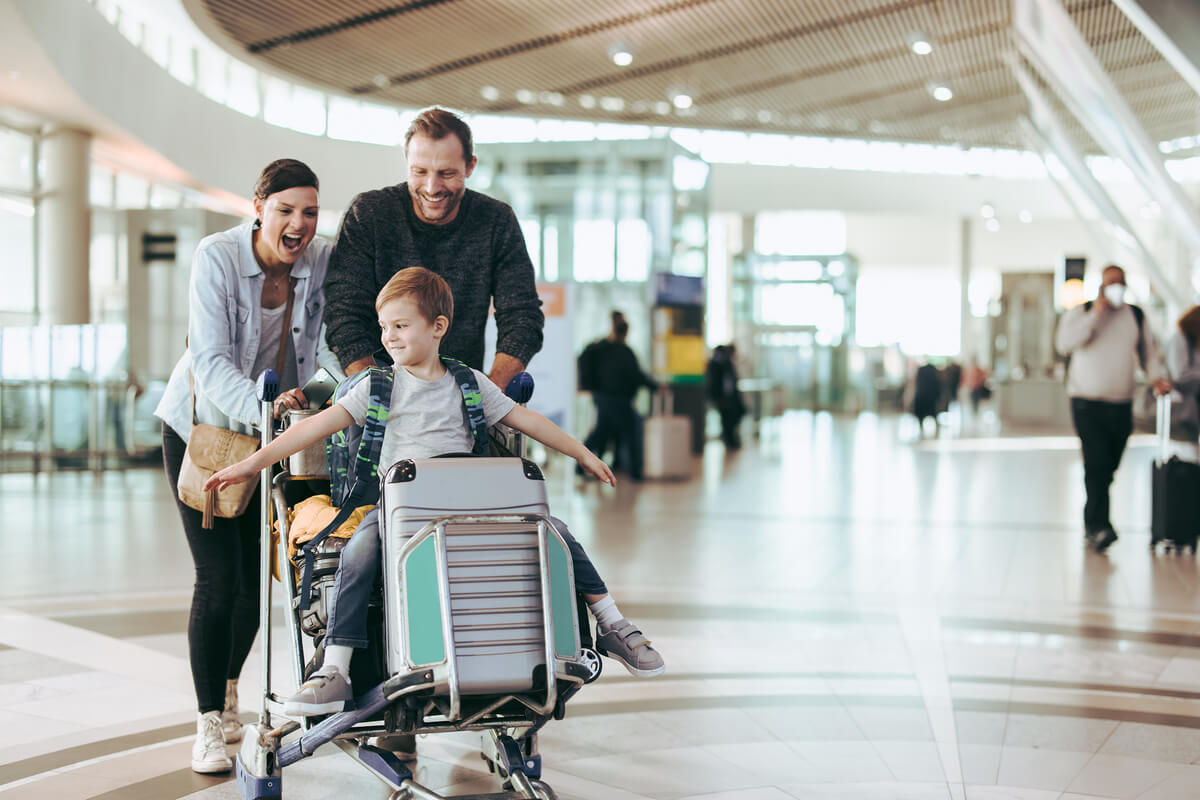 While the thought of moving overseas for a new chapter in your life can seem thrilling and adventurous, if not planned and organised properly, the blown-up budget can put a damper on your spirits. The good news is moving overseas on a budget can not only be planned but is realistically achievable without breaking your bank.
Kent Removals and Storage has compiled a list of top tips on saving money when moving abroad. This guide will assist you in keeping you in the budget for all stage – before, during and after your international relocation.
Step 1: Sell excess belongings
Step 2: Shipping options Air vs Seas
Step 3: Transfer your savings
Step 4: Ask for a deal
Step 5: Move during off-peak season
Step 6: Book your flight early
Step 7: Book your accommodation
Step 1: Sell excess belongings:
If you own a property, consider selling it at least 3-4 months in advance. If you wish to keep the property, then deliberate on renting as an additional source of income. Shipping your car overseas is a huge expense considering import tax applied to them. It will be cheaper to buy a new/second-hand car if it suits your needs. Sell or donate unwanted items you may have lying around your house. No point in paying for the items to be shipped overseas if you are not going to use them. It is one of the biggest savings you can make when moving overseas. You will be surprised at the money you can raise by selling your work tools, clothes, camping equipment or garden tools.  Just post an ad on Gumtree or Craiglist to advertise your items for free.
Step 2. Shipping options air vs sea:
Shipping your goods overseas will take a large chunk of your budget. The international shipping cost is calculated on the total volume – measured in cubic meter by sea freight. Whereas by weight when using Air Freight. Bearing this in mind, you have to decide which transportation method suit you best. Air Freight will be the quickest option to access your items while Sea transport can take anywhere between 2-4 months for arrival. While sea route might look lucrative for cost saving, you have to keep in mind that you might end up spending money on items that are still en route which you desperately need.
If you are only moving a small volume of good then "Shared Groupage Service" could be a great alternative. In this service in you share your containers with others and pay for the volume you use rather than paying for the dedicated container.
Step 3. Transfer your savings:
With you taking all possible steps to save money, you don't want to pay a hefty transaction fee to move your money from one country to another. Services such as Western Union, Money Gram, Transferwise are significantly cheaper than using your bank. Most banks will allow you to hold different currencies at the same time, saving you hassle to convert all your cash at once. Setting up your bank before you reach your destination is a neat trick to keep your cash safe and ready for your arrival.
Step 4. Ask for a deal:
Going for the cheapest international mover can save money in the short term but will hurt your bank in the long run. A reputable International removalist not only will deliver your goods on time but will deliver them in the same condition as they left your house. Paying a little extra for an accredited international mover will save you the expense of having items repaired or replaced if damaged during shipment.  Don't hesitate to ask your moving company for a deal; most companies will be flexible on a small discount, adding extra coins in your bank account.
Step 5. Move during off-peak season:
Planning your move in the off-peak period could save you thousands of dollars. Summer is the busiest time for moving companies as all the routes, whether sea or air are busy. Moreover, the slots available for these routes tend to fill in well in advance. You have better chances of negotiating a deal during the off-season period as there are fewer jobs and more slots available.
Step 6. Book your flights early:
Another aspect of your move apart from shipping your furniture is your flights. You need to book your flights at least 4-6 months in advance. Most airline will block dates for your if you are unsure of the exact dates of your departure. Booking your flights early can significantly save you at least a couple of hundred dollars. Avoid booking your flights during peak season or holiday season. Booking connecting flights usually works out to be cheaper than direct flights. Moreover, midweek flights are cheaper than weekend flights, so are the early morning flights compared to night flights.
Step 7. Book your accommodation:
If you do not have accommodation readily available on your arrival, consider sharing a house than using a hotel. If you are moving with the family, try renting for a short term while you hunt for a perfect family home to settle in. There are many options available for furnished accommodation to save you money to buy items for a rented flat while you wait for delivery of your goods.
Hope you found Kent Removals and Storage – How to move overseas on a budget helpful. While relocating abroad can be exciting the financial impact can be substantial. It can seem to be overwhelming, but Kent Overseas Removals Experts are here to help. Speak to our International Consultant to assist you with your move now.
Blog Author: