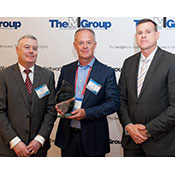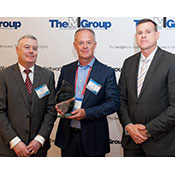 Kent has won the Spirit of Partnership Award at TheMIGroup's Worldwide Partner Network. National Client Services Manager, Lisa Fink, also won the Individual Excellence in Partnership Award.
TheMIGroup awards recognise leadership within the relocation industry worldwide, using a rigorous evaluation criteria that measures all aspects of service excellence. According to TheMIGroup, all of the 2015 winners consistently demonstrated service excellence, committed to exceeding expectations in all facets of the industry.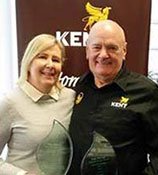 "We are thrilled to be recognised among the world's leading relocation companies—it really is an honour, both for Kent as a whole, and myself." Lisa Fink said. "As the only relocation services provider that guarantees client success through our unique 5-star Quality Service Guarantee, this third-party validation is greatly appreciated. Our team works extremely hard to deliver corporate and assignee satisfaction, and superior service worldwide."
Kent truly values awards such as this, which are validation of the commitment to customer service excellence demonstrated by our entire team. Kent continually strives to reinforce its commitment to delivering the best possible removals, storage, and relocation solutions, to TheMIGroup's clients, as well as Kent's own clients.
About TheMIGroup:
Established in 1978, The MIGroup has become an industry leader in the global relocation services field. Whether it is management of the entire assignment process, or services for expatriates and transferees, TheMIGroup can provide the correct solution. TheMIGroup operates partnerships worldwide, with a network that encompasses more than 150 countries, including the America's, Europe and Asia