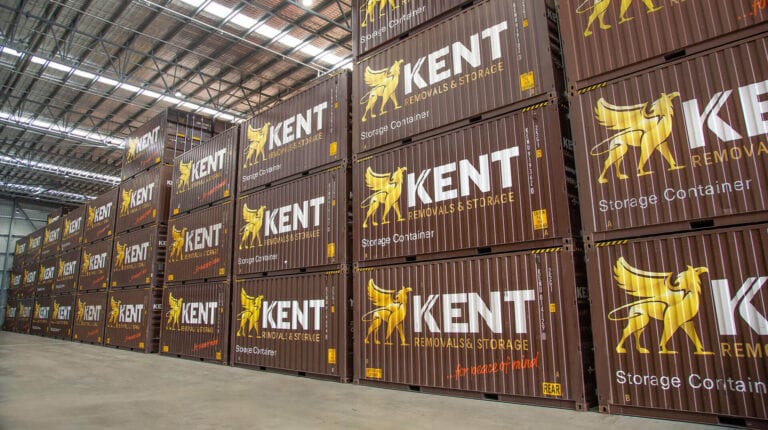 Purpose Built Storage Containers
Our storage units are purpose built with one thing in mind – keeping your effects safe from the elements!
View Storage Containers

State of the Art Warehouses
Our secure and protected premises are not accessible to the general public, have 24/7 CCTV surveillance and designed to provide safe and affordable storage solutions.
View our Warehouses

Expertly Trained Packers
We can provide full or partial packing services depending on your individual needs and budget.
Our qualified packing teams are dedicated to ensuring your personal effects are packed to industry leading standards and ISO 9001 certification.

Customised Packing Materials
We provide a wide range of packing materials including custom boxes for artwork and more.
Visit Box Shop

No Double Handling
We reduce the risk associated with double handling by delivering the storage unit to your front door.
Learn More

Electronic Inventory and Condition Reports
As part of our container storage service, we provide an electronic detailed inventory and condition report of your items, to give you comfort and assurance that your belongings are always accounted for.

Receipt and Dispatch Records
Our storage teams have dedicated systems to record and capture the time and date your items enter and leave our premises. We ensure your personal belongings are safe and secure while in our care.


Comprehensive Insurance
Kent provide a wide range of insurance options to protect against unforeseen circumstances.
More on Insurance
Frequently Asked Questions
Are Kent Storage Units Safe?

Kent Storage uses purpose-built, reinforced steel containers that are completely enclosed, and locked by you before being transported back to our state-of-the-art, secure storage facilities. Unlike many self-storage solutions your items will not be exposed to dust, vermin and the elements. We bring the storage unit to you, which reduces the risk associated with double handling. Our facilities are also security and fire monitored 24/7, and closed to the public.

What Security measures do you have in place at your Warehouses?

Are my goods monitored via CCTV?