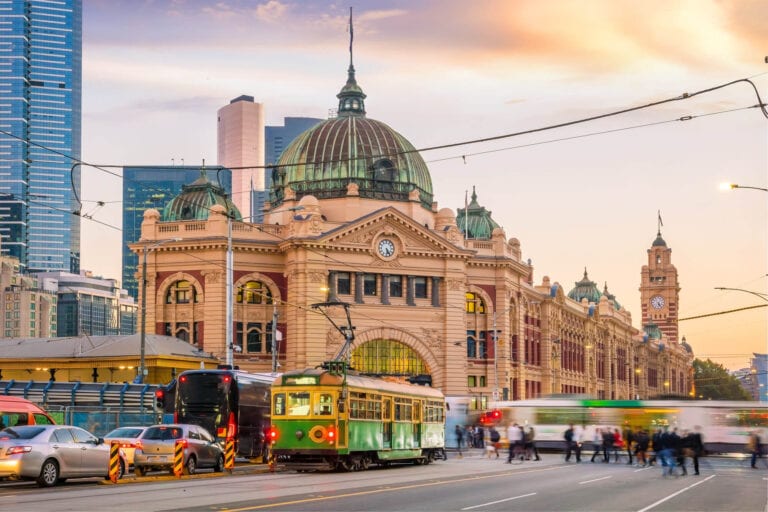 Award Winning Storage In Melbourne
For over 75 years Kent have been helping Melbournians declutter, downsize and store their treasures safely.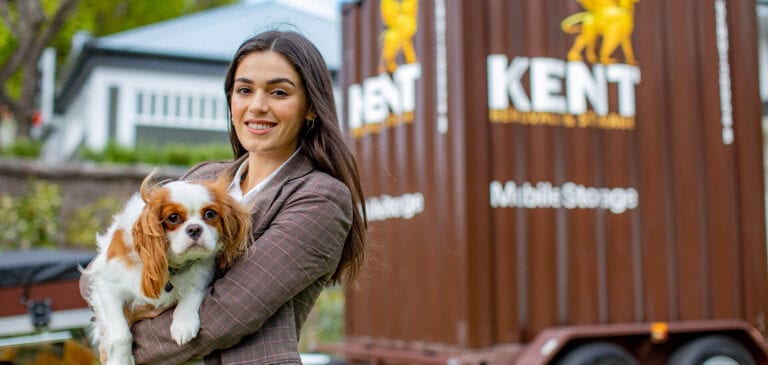 "My entire experience with Kent was beyond expectation and I can't praise them highly enough. Everyone has been so professional, efficient and just generally lovely people. Thank you SO much!!!"
Sharon Little
Kent Storage Melbourne Customer
Your nearest Kent Storage is on your doorstep
Servicing the greater Melbourne region for over 75 years we are the trusted name when it comes to both short and long-term storage.
We can also provide complete packing services for those clients who may be time poor as well as storage insurance options.
Your closest Storage facility is at your front door
Kent Storage is Easier, More Secure, and Half as Expensive as Self-Storage
It's not always easy to know how best to protect your belongings. There are many factors to consider when keeping your things safe in a storage unit. At Kent Storage, we take protection against theft and environmental threats very seriously. Our expert removalists will travel anywhere in Australia to inventory, wrap, pack, and deliver your valuables into our secure facility. We'll also conveniently redeliver any or all of your items anywhere in the world from Melbourne.
Why Choose Kent for Storage in Melbourne?
Kent Storage Melbourne is the obvious choice: With fewer headaches to worry about, greater safety and security measures, and much more for as little as half the cost of self-storage, why wouldn't you choose Kent?
You're just one phone call or a few clicks away from scheduling your Melbourne pickup. Our expert removalists will travel to your home, wrap your belongings, pack them securely and drive them to our secure storage facilities. We store your things in steel containers and keep them under climate control to protect against mould and pests. At your request, we redeliver your items, in part or whole, anywhere in Melbourne or the rest of the world.
Kent Storage makes it all easy. Our expert removalists will travel anywhere in Australia to provide free inventory, receipts, condition reports, and dispatch records so you can have peace of mind about your belongings and remember what you've put away.
Unlike self-storage:
It's not your responsibility to remember which unit your belongings are in, nor their condition
Our staff can easily and conveniently retrieve individual items from your inventory list and redeliver them anywhere in the world
We professionally wrap your soft furnishings, including couches, chairs, and mattresses, using Kent-supplied removals-grade plastic for added durability and protection from the elements
Unlike self-storage:
You don't have to rely on flimsy commercial-grade plastic wrap that won't protect your valuables from the slightest bumps
We provide industrial-grade wrapping for the ultimate protection
You don't have to waste valuable time wrapping your furniture on your own; just sit back while our removalists take care of the job for you
We will skillfully pack, stack, and load your things into our storage containers, which are made of reinforced steel; this process eliminates the risk of double handling, making it less likely that your belongings suffer damage during transit or storage
Unlike self-storage:
You don't risk your back lugging around heavy furniture or boxes; in fact, you don't have to lift a finger at all
It's not your responsibility to guess the best and safest way to pack and protect your things for transit and storage
Have us pick up your belongings anywhere in Australia, whether you need them taken from home, your office, or even another storage unit
Unlike self-storage:
You don't need to research or hire moving trucks or ask your friends and family to lend you a hand
It's not your responsibility to worry about how everything will fit in your storage box
Our staff will deliver your belongings to our safe storage facility for any length of time
You can rest assured that Kent has the most secure storage solutions anywhere in Australia
Kent's storage facilities are:
Stage-of-the-art structures built with purpose
Closely monitored with CCTV security, day and night, with back-to-base alarm systems
Climatised environments that keep your things safe from the elements, dust, and pests
Equipped with fire monitoring and control systems
Get in touch with our staff at any time, and we'll happily pick up and add new items to your storage unit. We'll also readily redeliver specific items or your whole unit to any local, interstate, or overseas location. Never again will you have to worry about hiring a moving truck or finding another storage solution.
Although our customers rarely need to visit their storage unit in person, we permit them to do so by appointment. Give us 24 to 48 hours' notice, and we'll put your container in a secure but accessible area that you can use during business hours.
At Kent Storage, we do all the work so you don't have to.
More Secure Than Self-Storage
Why is Kent Storage the obvious winner over self-storage? We actually take care of your valuables:
We strictly limit the public from accessing our private storage facilities. With self-storage, your treasures are left in a shared building that anyone with a keycard or PIN can access.
We create detailed reports and dispatch records that help you keep track of your inventory over long periods. With self-storage, it's up to you to create these inventory and condition reports because you're the one who has to deliver and pack the items in the first place.
We install superior security compared to self-storage, which includes our strict access policy. With self-storage, anyone with a keycard or PIN can enter the building and could steal or destroy your belongings.
We strictly use sealed, purpose-built storage containers meant to protect your things from external threats. With self-storage, you usually store your belongings in open-top containers with little more than a large-diametre wire mesh to keep dust, vermin, open air, and thieves out.
We build our storage containers with purpose using reinforced steel, keeping them safe in our 24/7 CCTV-monitored facilities. With self-storage, your only protection from external dangers is a flimsy hasp on a plywood box that is barely functional.
We train our staff to expertly pack items skillfully and carefully. With self-storage, you are the expert who must figure out the best way to store your items without any help from the staff.
Kent's Time-Tested Four-Level Security System
At Kent Storage, we've developed a time-tested four-level security system to maximise the protection of your stored belongings. Every customer benefits from this system; we know how important it is for you to have placed your trust in us, and we will do everything to prioritise their care.
Security Level One: Custom Industrial-Grade Wrapping
Our unique guardian wrapping system includes:
Heavy-duty plastic covers to further protect soft furniture, including couches, chairs, and mattresses
Professional packers with expert training
Boxes specifically constructed to protect certain hard-to-package items
Comprehensive labelling and inventory processes for superior tracking
Professional packing blankets to keep your large fragile items safe during transit
Custom crating available for art work and other valuable, fragile items
Security Level Two: Purpose-Built Containers
Unlike self-storage companies, our expert removalists will load your belongings directly into our containers during pick-up. These containers, made with reinforced steel, then go into our buildings with the help of crane and forklift technology. We minimise the number of hands involved in the process, which reduces the expense of double handling and the risk of accidentally damaging something.
Our state-of-the-art containers are:
Built with the sole purpose of safeguarding your valuables in storage and transit
Made out of reinforced steel to maximise protection
Accessible from doors at both ends for easy access
Security Level Three: Superior Storage Facilities
Our undercover storage facilities have the most advanced security systems in the Southern Hemisphere. Ken Storage guarantees that its facilities are:
Completely private and do not permit public entry
Built with purpose using state-of-the-art technology
Fire monitored and protected by CCTV security day and night
Equipped with a back-to-base alarm
Free from dust, pests, and natural elements
Climatised
Security Level Four: Storage Insurance
We can arrange your moving and storage insurance coverage through our Customer Goods in Transit and Storage Insurance Policy.
Our comprehensive policy covers the whole removals process; from the minute we pack your treasures, right up until you sign for the delivery of your boxes.
Our range of insurance options include:
Ultimate Cover and Premium Cover
Pairs and sets
Mechanical and electrical derangement
Relevant Insurance Document
Cheap, Secure Storage Solutions
If you need a cheap storage solution but aren't keen to sacrifice safety and security, then Kent Storage is precisely what you're looking for. Not only are our facilities the most secure in the Southern Hemisphere, but we're also up to 50 percent cheaper than self-storage.
With self-storage facilities, there is usually a fixed price based on the total volume of the unit. With Kent Storage, we don't charge you for the entire box regardless of the number of things you store in there. We use a stackable containerised storage solution that allows our professional packers to secure your belongings in a more efficient and less costly way. Kent Storage passes the savings onto the customers.
In other words, you never pay for empty space. We will only charge you for the volume that your items take up in the container, allowing us to offer more affordable rates than self-storage competitors. If you add or remove items to the container, we adjust your rates as appropriate.
With Kent Storage, you get the best rates on our wide range of superior services:
Pick-up, loading, and delivery of your items from your home in Melbourne into our storage facilities
Short- and long-term home, furniture and office storage
Storage and transit insurance for additional peace of mind
Redelivery of your stored items to any location across the globe
Custom moving boxes as well as other packing supplies and materials
Valet services, including unpacking, cleaning, and organising rooms
Time-saving packing services executed by trained packers
Heavy-duty removals-grade plastic provide further protection to your belongings, especially soft furniture like chairs, couches, and mattresses, from dust, dirt, moisture, and mildew in storage
Custom crates designed to protect your fragile and irreplaceable storage needs
Not only do Melbourne residents get all of the above, but we also throw in the following for no added charge:
Free inventory and condition reports allow you to contact us with specific inventory numbers so we can pull the item for you and deliver it somewhere
Receipts and dispatch records help you keep track of your stored belongings
Free professional packing blankets as an added layer of protection for large and fragile items
Save money with Kent Storage's wide range of services that eliminate hidden self-storage costs. We save you:
The cost of hiring professional movers
The cost of renting a moving van
The cost of supplying your own heavy-duty plastic covers
The cost of spending time developing a plan
The cost of organising your own inventory and condition reports
The cost of buying protective packing blankets
Pros and Cons of Self-Storage vs. Kent Storage
Self-Storage:
Pro: Access your belongings whenever you want on a whim.
Con: The buildings are typically open to the general public.
Con: Not all facilities are the same, and they vary in pest control and security.
Kent Storage:
Pro: We pick up and deliver your belongings
Pro: We pack your items for secure transit and storage
Pro: We keep detailed records for your benefit
Con: You need to make an appointment to visit your storage unit, but we can retrieve and deliver any item you need
Kent Storage Melbourne: The Right Choice
Kent Storage Melbourne is:
Easier: Our whole process for transporting and storing your belongings is easier, more efficient, and causes fewer headaches than the traditional self-storage solution. After one phone call or a few clicks, you can schedule your pickup; we'll take care of the rest. You don't have to lift a finger or waste your time running between your home and the storage unit. Kent will deliver some or all of your stored belongings anywhere in the world.
More Secure: Don't let our low rates fool you; cheaper doesn't mean we have to compromise on the security or safety of our facilities or your belongings. We treat your things like they're our own, which is why we keep them under 24/7 protection using our unique four-level security system.
Cheaper: Unlike other businesses that charge for the entire storage box and have higher overhead costs, Kent Storage uses a more efficient and less costly method to stack and store your goods in our containers. We pass that savings onto you; you don't pay for empty space. We will only charge you for the volume of space your belongings take up in the facility. That means the rate is adjustable if you add or remove items from the unit.
Kent Storage conveniently packs and picks up your belongings for as little as half the cost of self-storage. When it comes to storage in Melbourne, there's no clearer choice than Kent.
Melbourne, VIC and Other General Moving & Storage Information
Melbourne, Victoria has a population of 4,442,918. The Melbourne postcode is 3000 and surrounded by suburbs: East Melbourne, West Melbourne and North Melbourne.
The median property house price in Melbourne is $722,000. The distance from Melbourne to the closest Kent Storage facility in Melbourne is approximately 22.6 km.
Melbourne is well serviced by public transport and lifestyle amenities. There are several local schools, various shopping precincts and the area enjoys a selection of healthcare providers.
Storage around Melbourne, VIC Fast Facts
Melbourne Postcode: 3000
State: Victoria, (VIC)
Surrounding Suburbs:

East Melbourne
West Melbourne
North Melbourne

Median House Price: $722,000
Distance from Melbourne to Kent Removals & Storage Melbourne: 22.6 km or 25 minutes by car
Distance from Melbourne to Melbourne CBD: 0.2 km or 2 minutes by car
Population: 4,442,918
Population Density: 430 people per square km
Local Government Area: 31 Municipalities across Greater Melbourne
State Electorates:

54 electoral districts and regions

Federal Electorate: 23 Divisions
Relevant Melbourne links:
http://en.wikipedia.org/…