Purpose Built Storage Containers
Safe and Secure Protection


Superior construction
Kent's reinforced steel weatherproof containers are the best option for protecting your treasured belongings.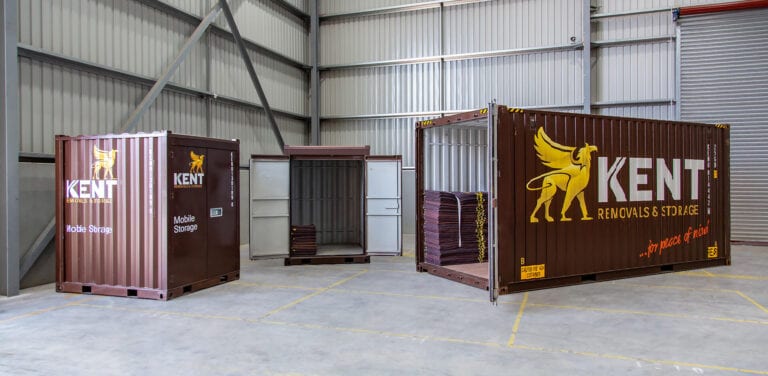 Outstanding protection
Rain, hail or shine – our storage units are built to last.

Ventilated for Airflow
Our storage units have specialised vents to ensure your items are not subjected to excess heat or cool air, which help reduce any odours that can build up over time.
Kent Storage Unit Sizes
No two storage jobs are the same, so Kent has a variety of options to suit your needs. No matter what your storage need, Kent have solutions for you!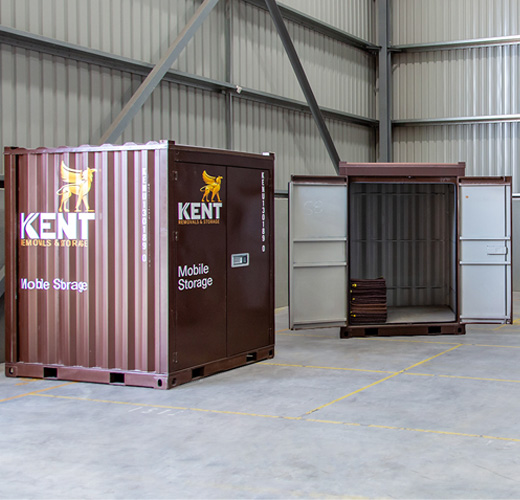 Mobile Storage Unit
D2090 x W1690 x H2260mm
Our Mobile Storage Unit gives you the flexibility to pack yourself or get assistance from our expertly trained packers. It's as simple as delivering the storage straight to your door and packing before we return it fully loaded to our secure storage facility. Perfect if you are wanting to store for short and long term periods. They are a great option if you are wanting a quick simple solution.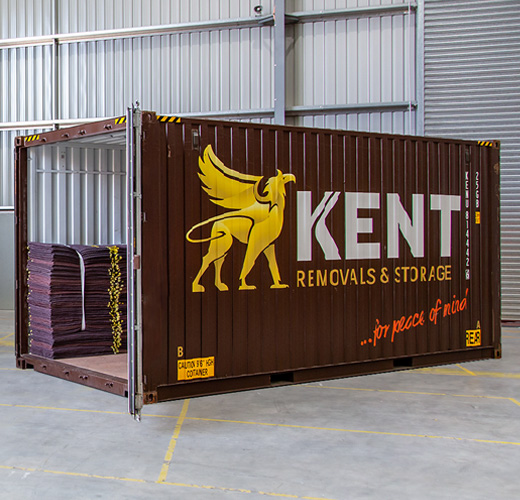 Container Storage
D5898 x W2344 x H2695mm
Looking to store a large amount of your belongings or oversized items? Our Container Storage option is the one for you. A fully managed storage solution, our team of experts come to you and carefully pack your belongings into the container before bringing it back to our secure storage facility.
The ultimate protection for your possessions
Keep your belongings safe and secure with Kent
Kent Storage Containers
Other Providers Containers
Mobile Storage Containers delivered to you anytime, anywhere
Frequently Asked Questions
What Are Kent Storage Units Made Out Of?

Our storage units are purpose-built using reinforced steel to ensure your belongings are always safe. They are fully enclosed and ventilated, with lockable doors at each end, which helps keep dust, pests, and moisture out.

What are the benefits of Container Storage versus traditional Self-Storage units?

What is the difference between Mobile Storage and Container Storage?

Are Kent Storage Units Safe?