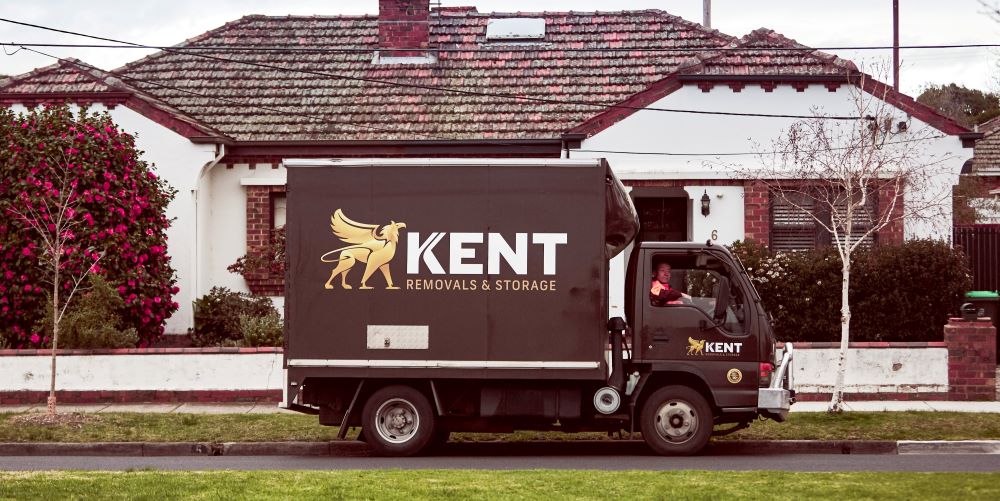 The best way to pack a moving truck or van is to load it efficiently. Packing a moving truck is arguably one of the most important steps when organising secure storage. After all, there's zero point filling your storage space with broken or damaged items. After 70 years in the industry, we know how to pack moving vans, trucks and everything in between. Follow these tips to pack and load your moving truck or van efficiently.
Step 1: Make sure you have high-quality packing materials
Step 2: Pack everything for easy loading
Step 3: Wrap anything that is easily damaged
Step 4: Measure large items and draw up a floor plan for the moving truck
Step 5: Clear a path from your property to your moving truck
Step 6: Pack your moving truck or van methodically
Step 7: Protect yourself with proper lifting techniques
Step 1: Make Sure You Have High-Quality Packing Materials
The first moving truck packing tip may be the most important. Make sure you have a selection of high-quality packing materials on hand. Proper packing material will make this job infinitely easier. Plus, they make the journey from home into storage so much safer for your items. At a minimum, you'll need the following:
Moving trolley
Packing tape
Bubble wrap
Moving boxes
Shoulder straps
Tie-downs
Rope.
Step 2: Pack Everything for Easy Loading
The best way to pack a moving truck is to pack everything properly before you start lifting. Don't just throw things in bags and boxes and start rushing them onto the truck. That is a sure-fire recipe for disaster. Take your time. Pack your belongings properly, carefully into appropriately sized boxes that are clearly labelled.
Taking your time to pack will allow you to load everything efficiently, and it will also make unloading easier. Instead of struggling with individual items and bags, you can just unload boxes for easy stacking at the storage facility.
Read through our Storage Checklist and Tips for expert advice on packing for storage.
Step 3: Wrap Anything that is Easily Damaged
Anything that could be damaged during transit, like couches, fridges, electronic items or artwork needs to be wrapped before it is placed on the truck. There no point packing a moving truck efficiently if everything is damaged by the time you arrive.
Plastic wrap is the best way to protect against scratching while moving blankets offer cushioning against dints and bumps. Just make sure you never place packing wrap directly on sensitive materials like wood, leather or canvas. Instead, wind an old sheet around the material and then apply the wrap.
Step 4: Measure Large Items and Draw Up a Floor Plan for the Moving Truck
The best way to load a moving truck is to plan how you're going to pack before you start lifting. You don't want to start throwing things in only to realise that it won't fit. Or, worse still, try to figure out where to place a 100 kilo couch while you're holding it! Packing boxes is easy, but you need to measure large items, like furniture, to see where it will best fit in. Even if your couch looks bigger than an armchair, you may find that the awkward shape of an armchair actually makes it harder to load.
So, before you begin packing your moving van, make sure you measure everything and draw a floor plan of how it's all going to fit.
Step 5: Clear a Path from Your Property to Your Moving Truck
Want to know how to pack a moving van? Make sure you have a clear and easy path from your front door to the van. Moving heavy furniture is dangerous if you don't take proper precautions. Having obstacles in your way is not only dangerous, it also means that actually loading the van will take longer.
Step 6: Pack Your Moving Truck or Van Methodically
Packing methodically is the best way to load a moving van. Follow these tips for proper packing:
Have one or two people on the truck to look after loading and making sure that the floor plan is followed
Load from back to front
Stack all the way to the roof wherever possible, with heavy items at the bottom
Pack items as tightly as possible. You want to limit movement as much as possible because if your things move around in transit, they're more likely to break
Tie groups of boxes and items together with either rope or moving straps to create a safe load. Remember, you have to drive the van to the storage facility—you don't want things sliding around behind you
Any large or bulky items (like beds, furniture, whitegoods and mattresses) should be placed at the back of the truck first, and then along the walls. This creates an even load and makes the vehicle far more comfortable to drive
Fragile items (like artwork or mirrors) should be placed behind mattresses for extra protection
Fragile items should be loaded last, and clearly marked 'Fragile'
Once all the large items are packed, place loose and light-weight items in any gaps. Rugs and blankets are perfect for filling empty areas.
Step 7: Protect Yourself With Proper Lifting Techniques
Protecting your items and packing as efficiently as possible is important, but the most important thing is making sure that no one gets hurt during loading and transit. You need to use proper lifting techniques, or you can cause yourself severe and lifelong damage. Proper lifting techniques include:
Making sure you have help around, and never lifting anything that is too heavy
Using a moving trolley for large and heavy items. Push the trolley from behind so it is in front of you and have someone support it if going up or down an incline or decline
Wearing sturdy footwear with good grip
Wearing gloves when lifting items with sharp edges
Never rushing or pushing yourself. Work slowly and take breaks. Working with purpose is always more efficient than rushing
Bending with your knees and lifting with your legs. Stand close to the item with your feet shoulder width apart and make sure you keep your chin up
Keeping your back straight when lifting.