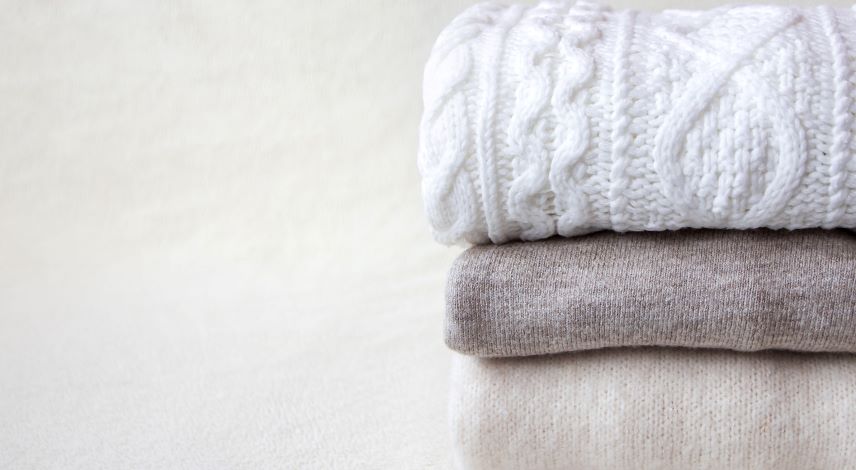 Storing blankets might sound like an easy prospect, but there are many factors with which to contend, particularly if you need to know how to store blankets long term. Based on our 70 years of industry experience, we've created a step-by-step process focused on storage for blankets:
Step 1: Declutter your linen cupboard and only store the blankets you need and love
Step 2: Ensure your blankets are completely clean and dry
Step 3: Invest in high-quality storage materials and supplies
Step 4: Focus on packing to protect
Step 5: Ensure each box is colour coded to correspond with your inventory
Step 6: Pack blanket boxes within the correct area of your storage space
Step 1: Declutter Your Linen Cupboard and Only Store the Blankets You Need and Love
Linen cupboards are notorious for collecting clutter and attracting unwanted, unused and unnecessary items. Over time we tend to collect all sorts of blankets, but generally only use a few favourites. Given that you pay for storage based on the volume of the goods that need to be stored, save yourself time in packing and money on your storage bill by donating or selling any extra blankets. When it comes to storing blankets, only store the blankets you need, love and actually use.
Step 2: Ensure Your Blankets are Completely Clean and Dry
When it comes to the best way to store blankets, the key is to make sure all your blankets clean. Your blankets may look and even smell fresh, but chances are they're full of dust, and possibly even insects. If left in storage long-term, this problem will only become worse. So, before you begin packing, take all of your blankets to be dry cleaned. The cleaner they are, the better condition they will be in when you remove them from storage.
Step 3: Invest in High-Quality Storage Materials And Supplies
High-quality storage materials and supplies are an absolute must for the best way to store blankets. Whether you're storing for a couple of weeks or a couple of years, it is the storage materials that will protect your blankets. For storing blankets, you will need:
Clear plastic tubs with clip-on lids
A permanent marker
Breathable plastic wrap
Cedar balls.
If possible, don't use cardboard boxes to store your blankets; they won't protect against the dust, moisture and temperature fluctuations like plastic tubs can. See-through plastic containers also have the added benefit of making it easy to locate your blankets. Vacuum-seal bags are an option for short term storage, but aren't ideal for long-term, as they can alter the shape and feel of your blankets.
Cedar balls will protect against moths, without leaving the horrible chemical smell on your items that some of the unnatural, chemical options tend to do.
Step 4: Focus on Packing to Protect
You need to follow a strict packing process when storing blankets. We recommend the following method:
Create a flat, clear space
Lay your blanket out and fold it into a fourth of its size, or to the size of the tub you're using
Encase the blanket in breathable plastic wrap, ensuring you wrap tightly enough to seal it off from any dust or moisture, but not so tight that you alter its shape
Wipe out the inside of the plastic tub and place the blanket inside.
Don't overfill your containers. Each one should only be filled to the point where the clips can be easily secured. If you need to force them closed, there's a chance they will spring open, and your blankets will be exposed.
Step 5: Ensure Each Box is Colour Coded to Correspond with Your Inventory
For ease of unpacking your space, and locating items while they are in storage, you should label and code your boxes accurately. Use a permanent marker to write 'Blankets' and the room or person to which they belong. You should also use a coloured sticker and have this correspond to the entry on your inventory, that way you will know exactly where the box is within your storage space.
Step 6: Pack Blanket Boxes Within the Correct Area of Your Storage Space
If you want to know how to store blankets long term you need to understand the importance of packing your storage space. The plastic tubs will protect against damp and moisture, but to provide absolute protection you need to keep the tubs away from the walls and off the ground. To keep them off the ground, lay wooden pallets on the floor of your storage space. You also need to check each box to ensure that the clips are firmly secured.
This step-by-step process is all you need to know on how to store blankets. Follow each step, and you'll have the best chance your blankets surviving storage in tip-top condition.