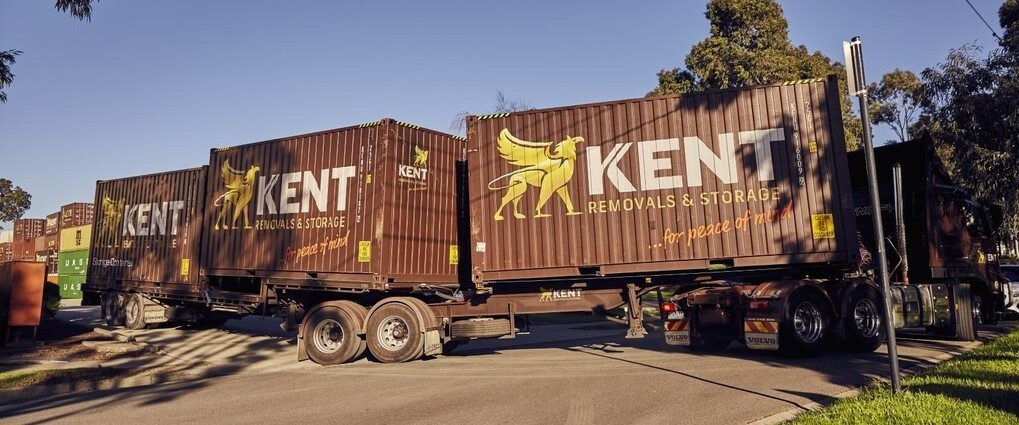 Follow these step by step instructions on how to pack a storage container for a smooth, stress-free experience and well-protected valuables:
Step 1: Decide which of your household goods need to be stored, sold or discarded
Step 2: Create a detailed inventory
Step 3: Determine where to have your storage container delivered
Step 4: Carefully wrap and pack all items
Step 5: Map out your storage container to ensure everything will fit inside
Step 6: Load the storage container
Step 7: Ensure the contents are secure and the container is locked
Step 1: Decide Which of Your Household Goods Need to be Stored, Sold or Discarded
The first step in learning how to pack a container is deciding what will actually need to be packed. Now is the perfect time to declutter! Identify what is valuable and what you don't use or no longer need. While you're de-cluttering, you can even sell anything that's not valuable and make a little extra money, and donate the rest. Having fewer items that need to be stored will not only save you money, but loading and unloading time as well.
Step 2: Create a Detailed Inventory
Once you've determined which items you're going to pack into your storage container, compile a detailed inventory. An inventory will assist in several ways. It will help you determine what size shipping you'll need. Plus, it will be invaluable in keeping track of the contents of your shipping container.
Step 3: Determine Where to Have Your Storage Container Delivered
Before your storage container is delivered, you'll need to determine where to have it placed. This might sound easy, but there are a few variables to take into account. The best place to put a storage container is somewhere that makes loading items efficient. As such, have it delivered as close to your door or storage area as possible, with the entrances facing one another. We suggest protecting the surface underneath the storage container by using bricks or planks of wood on each corner to help balance the container if it's placed on uneven ground.
Step 4: Carefully Wrap and Pack All Items
One of the most important parts of knowing how to pack a shipping container is carefully packing and wrapping all your belongings placed inside. Particularly for valuable items and any fragile pieces such as mirrors and other breakables; you want to ensure they stay safe and in one piece.
Properly pack your household treasures by:
Investing in high quality packing materials, including bubble wrap and movers packing paper. It's never a good idea to use newspaper as the black ink can stain your possessions.
Individually wrap each item, particularly fragile pieces. Never try to cut corners by wrapping breakables together. Chances are, the items will rub and jiggle in transit, causing breakages.
Place them inside sturdy moving boxes.
Fill the space inside each box so items can't move around; anything that's not protected or wrapped correctly can be crushed. Use extra materials to fill space, such as pillows, cushions or packing paper.
Label each box with its contents as well as a fragile warning if necessary. Make sure the boxes align with the inventory you created in step two.
Step 5: Map Out Your Storage Container to Ensure Everything Will Fit Inside
Knowing how to pack a shipping container with household goods requires careful planning. Before you start loading your container, it's critical that you plan how your items will fit inside. Writing this down is a good idea. Consider where large furniture will fit, and where to put items to keep the container structurally strong. This can be done by spreading large furniture out and leaving space in between for boxes where they will be protected in case the container moves during transport. It's also important to place heavy items throughout the container to retain balance.
Finally, determine what order your items will be loaded. Consider that items loaded last will be most easily accessed later. So, load any essential items or things you'll need immediately to towards the end.
Step 6: Load the Storage Container
When it comes to knowing how to load a shipping container, keep the following tips in mind:
Follow the plan you created in step five to slowly and carefully load your household goods in your pre-determined order.
Tick each item off your inventory as it's loaded into the container.
Fit everything into the container as tightly as possible, starting with the larger furniture and filling any gaps with boxes.
Fill any left-over spaces with soft items like pillows, sheets and leftover packaging materials to prevent movement and unwanted damage.
Invest in strong rope or pulleys and use them to tie large items down to the tie-off points on the side of the container.
Drape sheets, moving blankets or soft packing material in between furniture, and between furniture and the sides of the container, to avoid scratching or tarnishing of the items.
Step 7: Ensure the Contents is Secure and the Container is Locked
Once you've loaded everything into the storage container, run through your inventory to ensure nothing has been missed. Check that gaps have been minimised and make sure items are tied down and secure. Once this is finished, close the storage container and use a strong padlock to lock the arms. A good option here is to purchase a straight shackle padlock because it's difficult to remove with bolt cutters.
If you follow these steps, you'll know how to pack a storage container to protect even the most delicate valuables. If you'd prefer to leave your valuables in the hands of a professional, give Kent Storage a call and we take care of it all for you.