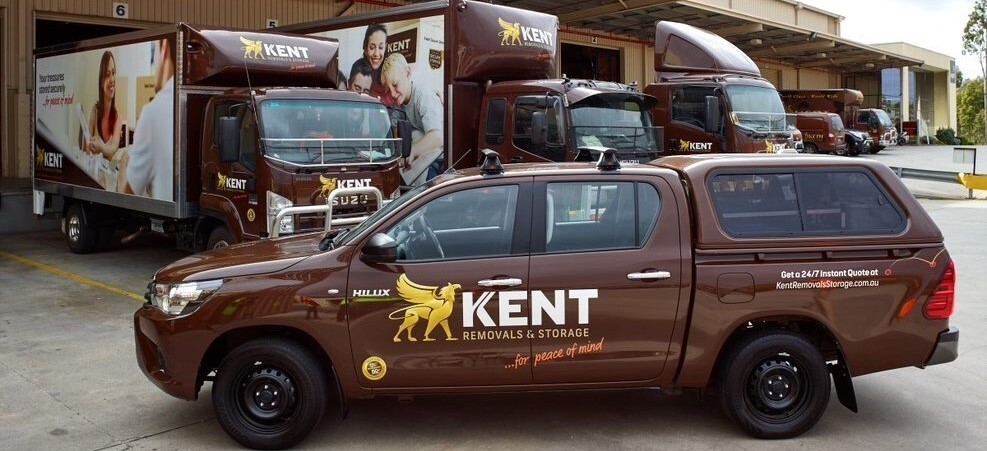 Need to know how to store a car? If you're relocating somewhere that you won't need your car, or you're storing your pleasure vehicle long-term, you need expert car storage tips to ensure it survives. To help guide you, Kent has called upon its 70-years of storage expertise to create this step-by-step process on the best way to store a car:
Step 1: Empty and clean your car
Step 2: Conduct at-home car maintenance and preparations
Step 3: Contact your local storage company to organise transit
Step 4: Contact your car insurance company
Step 5: Conduct preparations at the storage space
Step 6: Ensure your car is safe within the storage space
Step 7: Ask for periodical condition reports or visit your car in person
Step 8: Prepare your car for driving after storage
Step 1: Empty and Clean Your Car
The best way to store a car is ensure that it is clean, both inside and out. Go through your vehicle from back to front and remove all rubbish, before giving it a thorough vacuum and wipe-down. Any scraps of food or debris will attract pests, and encourage the spread of mould.
By washing the outside of your car, you will ensure that any dirt or grime isn't baked into the paint while it sits in storage. Temperature can change quickly inside storage spaces, so if your paint is clean, there's less chance that it will be damaged by any fluctuations.
You should carry out this thorough cleaning process with enough time for your car to dry before it is placed into storage. Remember, any moisture can quickly turn to mould and mildew, so make sure your car is 100% dry—both inside and out—before you close the storage door.
Step 2: Conduct At-Home Car Maintenance and Preparations
There are several tasks you can undertake to prepare your car for storage at home. Keeping our expert car storage tips in mind, focus on the following:
Drain and replace your oil and fluids. Clean oil and fluids will be better for your engine and parts than allowing dirty remnants to sit idle within the machinery and engine
Fill your car up with premium fuel and add a fuel stabiliser to prevent the fuel from 'gluing'
Use old rags and tape to cover any holes or gaps. Your storage space will protect against weather and other elements, but they can't guarantee that your exhaust pipe or the engine won't become home to rodents or other pests.
Step 3: Contact Your Local Storage Company to Organise Transit
If your car will not start, you may need to opt for a vehicle storage company that provides transit. If you have to organise your own transportation to the space, you're liable for anything that happens on the way. If your storage provider looks after the transport, you can be assured of a quality service from pick-up to storage. Having one company look after transit and storage also means you can organise a redelivery of your car whenever you like!
Step 4: Contact Your Car Insurance Company
Don't cancel your car insurance because you're placing your car in storage. If anything happens to your car in transit, or in storage, you may be liable depending on the type of storage insurance you have taken out. You may find that your insurance provider will reduce your premiums because your car is not being driven, and is being stored in a safe space. It's also far easier and even cheaper to maintain insurance, rather than shopping around for a new insurance premium when you decide to remove your car from storage.
Step 5: Conduct Preparations at the Storage Space
Once you arrive at your storage space (if you haven't opted for a provider who can supply pick-up and delivery of your vehicle), you can conduct further preparations on your car, including:
Preparing your battery so that it doesn't go flat. You can either disconnect the negative charge or purchase a trickle charger. This charger gives your battery just enough electricity to prevent it from losing charge
Either remove the wheels from your car and jack the car up, or leave the wheels in place and fit a jack. Keep in mind that when it comes to the best way to store a car, your tyres will deflate over time. So, if there is no jack, you could end up with flat spots and even a damaged undercarriage. If you do take the wheels off, make sure they are stored flat, rather than left in an upright position.
Step 6: Ensure Your Car Is Safe Within the Storage Space
Once your car is in your storage space, you need to make it safe. Tips for storing a car safely:
Take the handbrake off and place chocks underneath the wheels to prevent movement. If you leave the handbrake on, it can fuse and become permanently stuck
If you have an automatic car, ensure that it is in park. If you have a manual car, ensure that it is left in neutral
Inspect your car once more to ensure that all your personal effects have been removed. You should also empty the CD player.
Step 7: Ask for Periodical Condition Reports or Visit Your Car in Person
Your storage provider should be willing to provide you with free condition reports. Cars can be a major investment and often carry a certain sentimental value. As such, you want to know that your car is receiving the best possible treatment. Of course, you can always go and visit your car and perform an in-person inspection yourself.
Step 8: Prepare Your Car for Driving After Storage
When it comes to removing your car from storage, it's not as simple as just inserting the key and driving away. You need to ensure that your vehicle is safe to drive:
Once you have refitted your tyres ensure they are pumped to the recommended PSI
Open the bonnet and check that nothing has been chewed or damaged. If any rats or mice have made their way into your car, they may have wreaked havoc with your hoses and belts
Check the rubber on your windscreen wipers to ensure they haven't been damaged or cracked
Check your brakes for any sign of rust, especially on the rotors
Check for fluid leaks, and top up your fluids and oil to the appropriate levels
Make sure you reconnect the battery and clean all terminals
Wash your vehicle, making sure you remove any dirt and dust from the windows and windshield
Ensure your registration is paid before you take your car out on the road.
Follow this step-by-step process on how to store a car, and you'll know everything you need to know on the best way to store cars. These car storage tips are based on our 70 years of industry experience, so if you want more than just advice, why not contact us for your car vehicle needs. All you need to do is pick up the phone, and we'll take care of the rest.