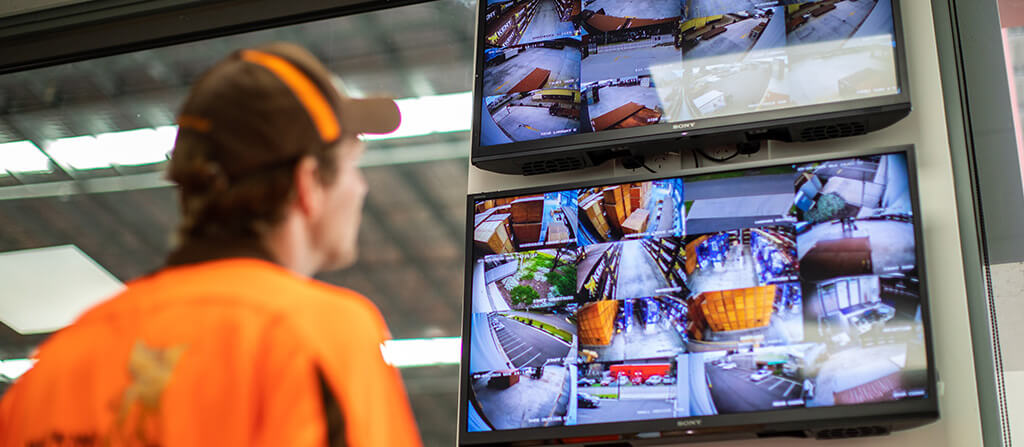 Ensuring your belongings are safe while they are in storage is the most important aspect of selecting the perfect storage solution. Some storage facilities aren't quite as strict as others and you might not notice until something goes wrong. When your belongings are damaged or stolen, it's already too late; rather start off with a reputable storage facility to prevent theft or damage to your belongings.
There are a variety of precautions good storage facilities take, which others don't. Self-storage is fickle but if you need some advice, you've come to the right place.
What Safety Measures Do Storage Facilities Need to Take?
As great as a storage facility looks from the outside, what goes on inside has to be examined with a fine-toothed comb. Make sure that you've asked all the right questions before you entrust your precious belongings to a storage facility.
Is There CCTV Coverage?
The first question you have to ask is about the CCTV coverage. The cameras need to be effectively positioned and running 24 hours a day, seven days a week without exception. One more thing: the best CCTV cameras record digitally, as this ensures high-quality footage.
Is the Storage Facility Well Maintained?
A well-maintained storage facility is at less risk of theft and damage due to flooding, fire, dust and rodents. A hole in the fence, a rusted roof, or a broken CCTV camera make all the difference in the safety of your belongings.
Is Access to the Storage Facility Restricted?
Strict security protocols are essential, and ideally customers should not have access to the entire storage facility, only their storage unit, and under controlled conditions.
Is There Security Staff?
Without round-the-clock security monitoring and access control, all other security measures are less than effective. Security needs to be there to monitor and enforce these measures at all times.
What Safety Measures Should I Take?
Things still go wrong regardless of the storage facility, but there are even more precautions you can take to ensure your belongings remain safe.
Get the best padlock you can; a rickety old thing can easily be removed with bolt cutters, rather opt for a disk or cylindrical lock.
Create a thorough inventory of your belongings, know what is in your storage unit so that you can refer to it at a later stage if necessary.
Wrap your belongings with heavy-duty plastic and pack them carefully to ensure they remain damage-free.
Get insurance for your belongings; no matter the measures in place, sometimes things still go wrong.
What Can't I Store?
Lastly, make sure you have not put anything in storage that shouldn't be there. Certain things will not only damage your belongings, but they will also put you and others at risk and void your insurance if anything does go wrong.
Do not store the following items:
Anything toxic or flammable
Perishable items; even cans of food aren't safe from vermin
Illegal goods
Valuables such as cash or jewellery
Things you can store with caution:
Gas bottles, but they must be certified empty by a gas specialist
Dive cylinders must be empty, you can leave the valve open
Lawnmowers must be emptied of petrol and oil
Handguns such as non-automatic handguns, replicas, and airguns must be free from ammunition, with the firing mechanism disabled and can only be stored in certain storage facilities.
To ensure that your storage unit is safe and secure, it is essential to take note of every detail. From choosing the right storage company to taking your own measures, leave nothing to chance. As an industry leader, Kent Storage prides itself on ensuring the safety of your belongings while they are in our storage facilities. For more information, don't hesitate to get in touch with us now.