Working in Hong Kong
8th June, 2019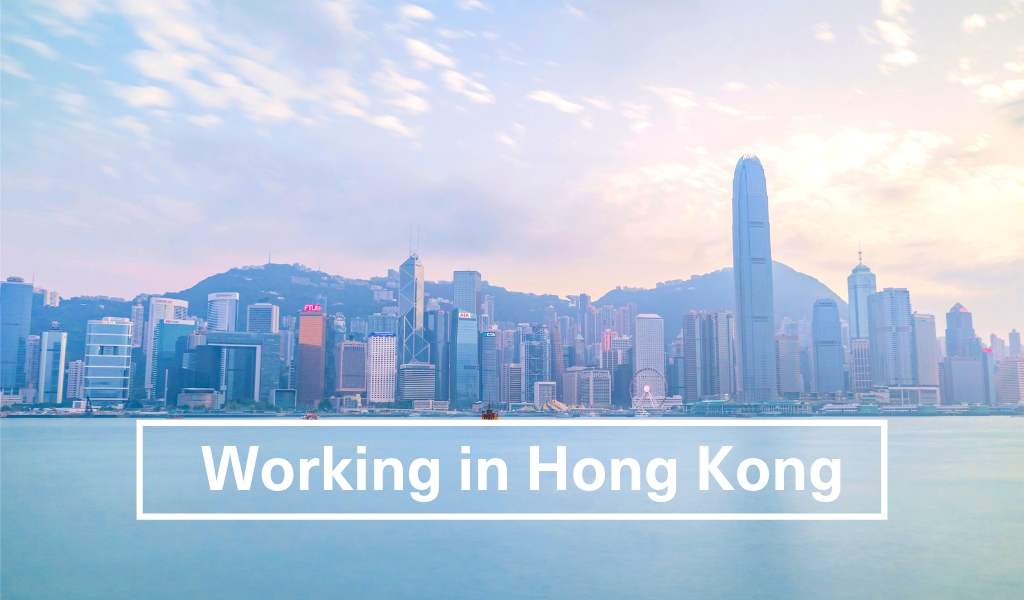 Hong Kong is a vibrant, diverse and exciting place to relocate to. It offers an almost unrivalled cultural and professional experience, and its position as one of the economic hotspots of the world means that you will have plenty of opportunities and challenges that will help you take the next big step in your professional life.
Work Permits for Hong Kong
Work permits for Hong Kong are granted under the Admission Scheme for Talent, Entrepreneurs and Professionals. There are various streams of this scheme, so check on the scheme that applies to you.
There is no limit to the number of work permits granted, but approval is subject to the qualification and skill set that you will bring. These are often skills and qualifications that are lacking in the local Hongkonger population.
You also have to meet specific eligibility requirements, including:
Clean criminal record
An excellent academic record including qualifications, degrees and achievements at respected institutions
Have a job offer from a Hong Kong employer, with a salary offer that doesn't exceed the local standard. The employer must also prove that the job could not have been filled by a citizen or resident
Proof that you will have a positive impact on the local economy.
Make sure you have the following documents ready before beginning the application process:
Passport with a minimum validity of six months
Two to three recent passport sized photos
Academic record, as well as documentation of awards, degrees, and so on
Travel and health insurance
Completed application form ID990A.
The entire process can take around four to eight weeks, so make sure you apply with plenty of time before you plan on leaving. The visa is valid for one year, and you can apply for another one to extend your stay. After seven years, you can apply for permanent residency.
The visa you are granted is only valid for one type of employment. So if you want to switch jobs, you need to obtain permission from the Immigration Department to apply for a new visa.
Work Culture in Hong Kong
Remember these aspects of work culture in Hong Kong to ensure a smooth transition:
Whenever greeting someone, you should offer a handshake as well as a small bow
Hierarchies in business are prominent and respected. For example, if you are greeting a group of people make sure you welcome the most senior person first
Always address professional by their title and surname, for example, Doctor Kwan or Vice President Kwan
Many professionals employ a Western-sounding name, so don't be afraid to use this to avoid pronunciation issues
Dress is conservative, consisting of dark coloured suits for men, and dress slacks or shirts for women. You should wear business attire for all business-related events, even if they are held in the evening
Make sure any business cards or documents you offer are written in both English and Cantonese. Professionals can all speak English, but you need to show respect for the local culture
Calm negotiation, respect and diplomacy are the hallmarks of work culture in Hong Kong. You also need to have facts and figures to back anything you say, and most importantly never say 'no' if you need to answer in the negative do so in an apologetic and passive tone
Never refuse an invitation to dinner by an associate. If you cannot make the date, then suggest another time. You should also remember that your spouse or family are not automatically invited
At a business dinner, there will be a clear seating arrangement with the host sitting across from the guest of honour
While gift giving isn't common in Australia, it is an integral part of business in Hong Kong. However, you should never give clocks, handkerchiefs, anything sharp or anything blue, white black or related to the number four. You also need to ensure gifts are beautifully-wrapped.
This page by Hudson is a fantastic resource for finding work in Hong Kong.
If you are planning on moving with family read our guide on education & childcare , transport and housing in Hong Kong. Or if you are just an avid traveller exploring the nature and the concrete skyscrapers read our top 5 things to know when in Hong Kong.
If you'd like any further information about Hong Kong, or the relocation process, don't hesitate to get in touch with our friendly international removals team.
Blog Author: