Tips For Moving Furniture Into Highrise Buildings
29th March, 2019
Moving house can be a difficult experience; items can get broken, it can often be expensive and exhausting. Furniture is probably the trickiest type of item to move. It can often be bulky, heavy and requires multiple people to move. On top of that, furniture can be difficult to move through stairways or around corners. These factors make furniture a difficult thing to move into a high rise building. If you find yourself faced with this task, here are three tips that can make the experience easier.
Consult a Professional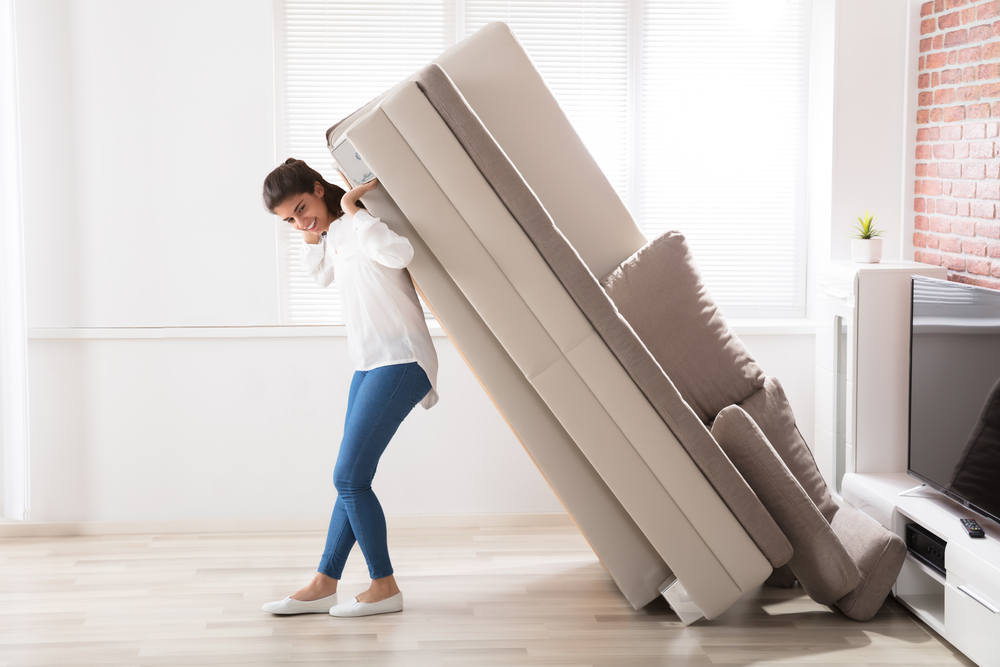 The easiest way around the issue of moving furniture is to hire someone to do it for you. This way, you don't need to stress about how it will be moved, only when and where. Some professional moving companies also offer packing services. When moving house or office, some tend to forget the nightmare that comes with packing up each individual item in a fashion that will protect it from breaking. Using a professional packing service removes this worry. So if you have many items to move, or you simply want to avoid any additional stress, contact a professional moving company today.
Have a Plan
If consulting a professional is out of your budget, then you need to formulate a plan as to how you will move furniture into a high rise building. First, you will need a mode of transportation. This will depend on your budget and the items that you want to move. A van is usually appropriate, however, a truck or a ute may also do the job. Once you have the vehicle, you will need to decide on which route to take upon entering the high rise building. If the item will fit in an elevator, check that its weight will not exceed the maximum allowed.
If an elevator is not an option, you may consider taking the stairs. Moving furniture is tough work, so if you need to carry the items up multiple flights stairs, you will probably have to take it apart and move it piece by piece. Finally, make sure you know where each piece of furniture is meant to be placed. You do not want pieces of furniture blocking hallways or piled in a corner, so place the items in the general areas that they have been allocated.
Be Prepared
After you formulate your plan, you must begin to prepare for moving day. If you are not purchasing a packing service, then make sure all items are packed in boxes or bags in preparation for moving. Ensure that furniture is protected; you may want to wrap blankets around certain pieces to reduce scratching. Make sure you have enough people helping you move, and be aware of what time they are coming and leaving.
Finally, be prepared to move across multiple days. Moving is exhausting, and if you are planning on transporting heavy furniture items, you may need an additional day to move smaller items.
~
So, there we have it, three tips for moving furniture into a high rise building. If it is within your budget, consult a professional, but if not, make sure you have a plan and are prepared to execute the plan. Remember, take regular breaks and drink plenty of water throughout the process. Good luck.
Want to take the hassle out of moving into a high rise? Contact the experts at Kent Removal & Storage. With over 75 years of experience assisting families throughout the moving process, we're one of Australia's most trusted and reliable removalist companies.
Blog Author: