Moving House Do's and Don'ts Checklist – Moving House Safety Tips Available Now
29th October, 2015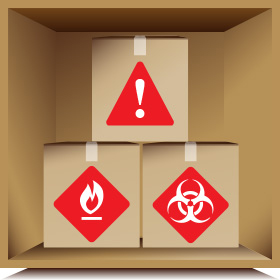 Our Moving House Do's and Don'ts Checklist is available now! A definite for anyone that is moving home, our moving do's and don'ts are built on 70 years' experience in Australia's removals industry. This experience has given Kent Removals & Storage a clear understanding of exactly what you should and shouldn't do when moving your precious treasures and loved ones.
Our safety tips for moving house are designed to keep you, your family and your removalists completely secure throughout your move, and beyond. They provide clear, practical advice on prohibited moving items and a range of tips on moving dangerous goods.
Our checklist covers all the items that are illegal to move under the Dangerous Goods Act 1985 such as corrosives, flammables, explosives, spontaneously combustible items and toxic, oxidising or water-reactive items. This means a number of commonly found household items cannot be moved, from peroxide and caustic soda, through to weed killers, car batteries, and even some aerosol cans. All these dangerous goods are prohibited from being moved by our removals and should only be relocated by you with the utmost care.
Kent's Moving House Do's and Don'ts even provides guidance on how to ensure potentially dangerous items are safe for removal; you'll find moving tips like emptying LPG gas bottles, removing all oil and fuel from lawn mowers and removing fire mechanisms from weapons.
Handy hints such as limiting box weight to 20kg and securely taping moving boxes are also included in the moving house checklist, as well as tricks like removing hazards from access points, wearing appropriate footwear and lifting with your knees.
So, if you want a safe, stress-free move, then don't delay: download Kent Removals' Moving House Do's and Don'ts Checklist now.