Moving House Checklist Two Months Out – Available Now
10th November, 2015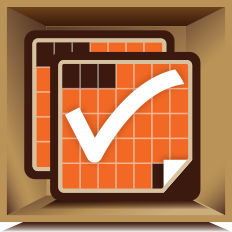 Kent Removals' Moving House Checklist – Two Months Out is available now! This moving checklist will give you all the tips on moving house and motivation needed to start the pack-up early and save yourself a lot of bother and stress further down the track. We know that moving house is a stressful experience. It's never easy packing up your life and moving it across the country, or even across the globe, but our experience in Australia's removalist industry has taught us how to reduce this stress and make things run more smoothly.
Two months out might seem a little early to draft your moving list or start packing, but the truth is, it's never too early. This checklist will show you exactly how to move house. Here's just a small sample of what you can expect:
Create a Budget: One of the first things you need to do is create a moving budget. This budget should encompass everything from removalist costs to packing supplies and storage. After you've created your budget you should start shopping around for quotes from professional packers and removalists. It's important you obtain accurate quotes, and not just rough estimates over the phone. A Kent consultant can perform an in-home visit and give you an accurate idea of how much your local, interstate or international move will cost
De-clutter and Sort: Two months out is also the perfect time to start sorting your belongings. This means deciding what you will keep, what you will sell, what you will donate and what you will discard. By starting this process early you can start putting items up for sale on eBay, or you can start dropping things off at your local Salvation Army depot. This will save you from having to pack up and move things to your new home that you aren't planning on keeping
Research Your New Home: It's the perfect time to start researching your new area. If you have kids, now's the time to start looking at new schools and local sporting teams. You should familiarise yourself with the location of frequently used services, such as supermarkets, petrol stations and chemists
Stock Up on Packing Supplies: To find the best prices it's also a good idea to start purchasing packing supplies such as moving boxes, markers and tape.
So, if you want a safe, secure, stress-free move, then don't delay: download Kent Removals House Moving Checklist – Two Months to Moving Day, now.