Moving House Checklist One Month Out – Available Now
12th November, 2015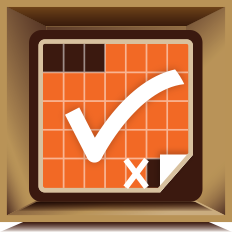 Kent Removals' Moving House Checklist – One Month Out is available now!
With just one month from moving day, hopefully you've given yourself a head start using our Two Months to Moving Day Checklist. If you haven't, it isn't time to panic just yet. But it's definitely time to start ramping up your packing. Early preparation gives you the best chance of a pain–free move. So, there's no better time to take note of our best moving packing tips than now—your settlement date should be confirmed, you'll have a good idea of what you need to move, and you'll have your professional packers and removalist locked down.
So, here's a sample of the handy tips you can find in our moving packing tips one month to moving day checklist:
Give Notice: Anyone renting a house or flat needs to give their landlord four weeks notice before they vacate their property. So, if you haven't already done so, hand in your written notice and book a final inspection date with your landlord or real estate agent
Confirm Your Removalist: Set an exact moving date and confirm this with your removalist. Having an exact date not only allows you to lock in your moving company, it also give you the opportunity to organise things like time off work and babysitters for young children
Consider Your Furry Friends: Pets can take a little while to settle into their new home and they are prone to escaping during the first couple of weeks. That's why our moving house checklist suggests you change your council registration details now, and survey the fencing at your new home. Try to do everything possible to prevent escapes and ensure your pet is returned to the right address if they do pull a Houdini
Take Stock of Precious Items: Create a list of all your precious or fragile items that require special care. It's also a god idea to start purchasing special, protective packaging for these items. Removals transit insurance is also a great way to protect yourself against any loss or damage to your beloved belongings.
So, if you want a safe, secure, stress-free move, then don't delay: download Kent Removals Moving House Checklist – One Month to Moving Day, now.