How to prevent common injuries when moving home
1st May, 2019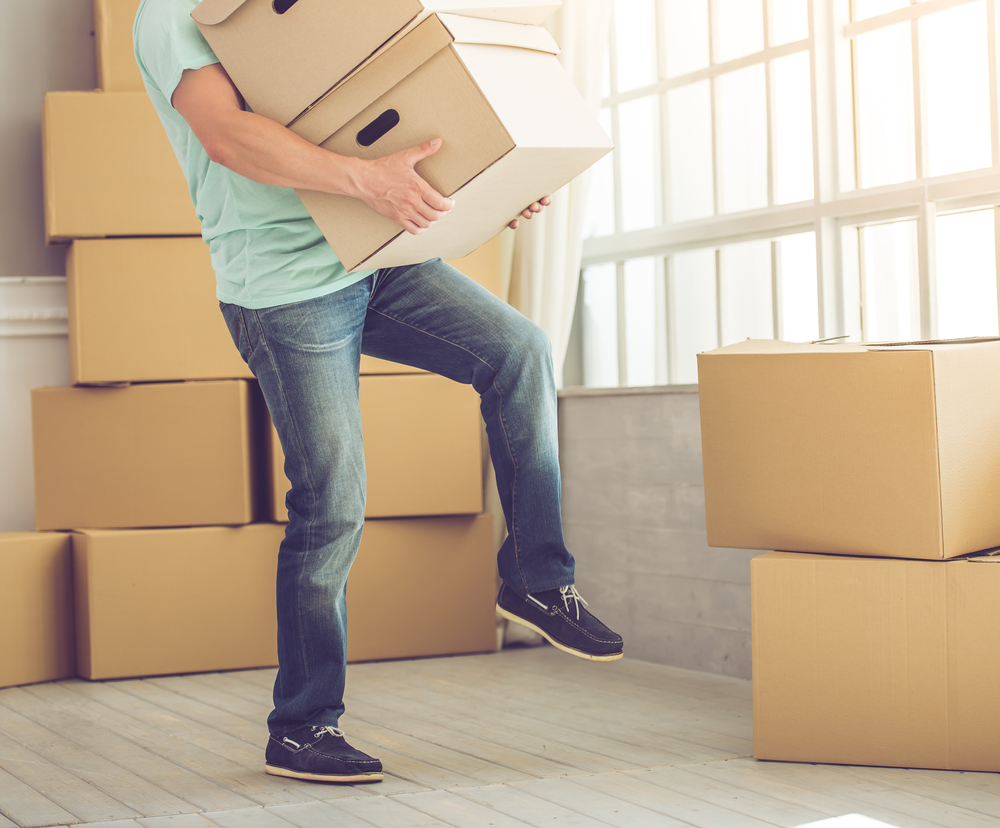 Moving home can be quite a stressful time for anyone, as it's likely that you'll have a variety of different items that you need to pack up and move. While most of your possessions aren't likely to cause you too many problems when moving, some of the larger items can prove to cause difficulties and potentially pose a risk of injury. Injuring yourself when moving will make the whole process much more difficult and stressful, so you should ensure to take measures to prevent injury. As such, here are a few tips on how you can prevent common injuries when moving home.
Hire a professional
Although this may seem rather obvious, the simplest way to prevent common injuries when moving is to hire a team of professional removalists as they'll do all of the heavy lifting and loading so you don't have to. A team of professionals will be fully trained in safe manual handling techniques so you won't even need to lift a finger, which means you can simply focus on packing the rest of your possessions into boxes ready to be placed onto a moving vehicle.
Lift only what you're capable of
If you've decided to handle the moving process by yourself, then ensure that you think about how to best handle the situation before you start. Think about what you need to pack, how you will pack things and whether you'll need any assistance from a family member or friend. When moving heavy items, such as furniture, try not to lift more than you're physically capable of otherwise you'll increase the risk of injury. Try to decrease the weight as much as possible to make them easier to lift by removing any inner parts and disassemble where possible so that you're only moving smaller bits at a time.
Use proper manual handling techniques
If you're unable to disassemble any heavy items you may have such as washing machines, dryers, fridges, freezers or dishwashers, then be sure to use proper manual handling techniques when attempting to lift. Keep your back straight and lift with your legs rather than your back, as this will help to prevent injury and make it easier to lift. Try to gain assistance when lifting items that are heavier than what you can handle by yourself and slide them along the floor as much as possible so you only need to lift when you're loading onto a moving vehicle.
Use protective equipment & packing supplies
When moving more fragile items such as glassware or pottery, be sure to use packing supplies such as packing paper, bubble wrap and cardboard boxes as these will help to prevent any breakages. In the unfortunate circumstance that something breaks, any sharp pieces will be contained within just one box rather than scattered around your moving vehicle. When cleaning up after a breakage, handle with care and use gloves to reduce the risk of cutting yourself. It's also a good idea to wear gloves during the whole moving process to prevent injuring your hands on heavy items or getting friction burns.
Summary
Moving home can be stressful enough without adding injury to the equation by lifting too much or cutting yourself during the process. However, by using proper manual handling techniques,
protective equipment and packing supplies you can easily reduce the risk of common injuries that can be sustained when moving home.