How to Move Interstate on a Budget
15th March, 2018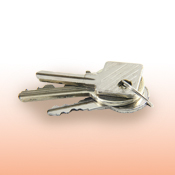 Moving interstate should be an exciting experience. The differences in states across Australia is quite astounding—you could find yourself experiencing a new climate, a new way of living, and even subtle differences in culture.
However, there's no denying that the costs of a big interstate move can quickly add up. If budget is a concern, don't worry. There are plenty of ways you can make your move interstate and still stay in the black. Follow this step-by-step process to move interstate on a budget:
Step 1: Declutter your belongings to reduce your volume
Step 2: Choose a reputable interstate moving company
Step 3: Plan your move, so you don't have to move during peak seasons
Step 4: Take advantage of any extras that could save you money
Step 5:  Pack carefully and purposefully to maximise space
Step 6: Have your new address ready and organised for moving in
Step 1: Declutter Your Belongings to Reduce Your Volume
The first thing you need to do to when moving interstate on a budget is reduce the volume of the items you need to move. The final cost of your move will be a direct reflection of how much you need to move.
Humans are notorious collectors of clutter, and it's almost a safe bet that your house is full of things you don't need or use. So, be ruthless when it comes to packing. Read our blog on decluttering to guide you through the rewarding, but challenging, decluttering process.
Best of all, the benefits of decluttering are threefold:
You'll save money on your moving costs
You can make some extra cash by selling the items you don't need anymore
It will be far easier and quicker to set up your new home without all that clutter.
Step 2: Choose A Reputable Interstate Moving Company
If you're moving interstate on a budget, it makes sense to choose the cheapest moving company you can find, right? The answer is no! While a cheap moving company may offer a lower initial quote, you'll quickly find that there are a ton of add-on extras that you never expected. Plus, cheap interstate removalists may end up damaging your goods in the process or not delivering them on time. This could end up costing you even more in replacement costs.
Instead, find a reputable moving company that will complete your move for a fair price and deliver on everything they promise. A reputable moving company will also be able to provide you with an insurance plan that keeps you covered in all circumstances. A sound insurance plan is the best investment you can make in a budget-friendly move.
Step 3: Plan Your Move, So You Don't Have to Move During Peak Seasons
It is more expensive to move at certain times of the year than others. So, plan your interstate moving dates to ensure they don't coincide with these peak seasons. In Australia, peak seasons include public holidays and school holidays, particularly the Christmas holidays.
When sourcing quotes from interstate moving companies make sure you ask them about their peak season—it can vary from company to company.
Step 4: Take Advantage of Any Extras That Could Save You Money
Another advantage of opting for reputable interstate moving companies is that they will offer a range of extra services that can save you a lot of time and money.
For example, you could ask the company to pack your belongings for you, which could mean you don't have to take as much time off work. You could even ask them to transport your vehicle and pet for you, leaving you to take advantage of specials on domestic flights (that can cost less than driving your car interstate once you factor in overnight accommodation along the way).
Your interstate movers may even be able to provide you with all the packing materials you require, often at far better rates than you can get by sourcing them yourself.
So, before you select your moving company, research all the services they offer. Then, once you've contracted a removalist, be sure to make the most of any added extras that could save you money.
Step 5:  Pack Carefully and Purposefully to Maximise Space
If you've asked your interstate movers to pack for you, you don't need to worry about this step. Your moving company will provide a team of expert packers who know how to get the most out of every box and every inch of space inside the moving truck.
If you've decided to pack yourself, keep these tips in mind:
Use any container-like objects you are moving (suitcases, bags, laundry hampers) to store smaller objects
Nest smaller sturdy objects in larger sturdy objects (pots and pans, lampshades, furniture)
Pack boxes with heavier items at the bottom and smaller items at the top. This way, you can pack to the top of the box and keep it balanced.
For more details, check out our Moving House Packing Tips.
Step 6: Have Your New Address Ready and Organised for Moving In
Your new home needs to be ready by the time your items arrive. Otherwise, it could cost you big time! Having to organise last-minute storage for your goods can be incredibly expensive. Plus, not only will you have to pay for storage for your items, you'll also have to pay for accommodation. These two expenses can quickly blow out your budget.
Follow this plan, and your move interstate is sure to be an exciting adventure (rather than an expensive, stressful nightmare!).