Choosing Reputable Moving Companies
22nd December, 2015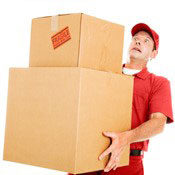 When entrusting moving companies with your treasures, you need complete peace of mind that the moving company you choose will move your belongings with the utmost care.
When first searching for a moving company, you'll quickly realise that there are myriad moving companies from which to choose. That's why we've created a short guide to choosing a reputable moving company to assist you in making the most important decision in the moving house process.
Kent has moved over a million Australians in the last 75 years. With more than one million happy customers entrusting us with their move, we understand exactly what it takes to operate a successful and reputable moving company.
Keep these handy hints in mind when searching for a reputable moving company.
Choosing a Moving Company – Tips for Success
Removals Training and Experience. Arguably the most important attribute to look for; all professional removalists should undergo extensive, regular training. If a removalist is not experienced, then there should always be an experienced supervisor on-site. Moving house can be dangerous, especially if there are inexperienced or untrained removalists on the job. If you want to avoid damage to your treasures and danger to your personal safety, only opt for a moving company that provides a highly trained, experienced professional removalist team.
Accepts All Forms of Payment. If you come across a moving company that requests payment in cash only, this should be a red flag. Removalists that only accept cash are sometimes operating outside the realms of the law. If this is the case, they will often not have the proper licensing and accreditation. It is also much more difficult to organise refunds, rebates and insurance claims through moving companies that only accept payment in cash as there is no paper trail of your transaction.
Comprehensive Moving and Storage Insurance. Moving companies that aren't prepared to offer moving and storage insurance are often those that aren't confident in their ability to move your treasures safely, or store your treasures securely. For absolute peace of mind, a reputable mover makes a variety of policy options available, which can be tailored to suit your specific needs.
Free, No-Obligation Moving Quotes. A removalist you can trust will be more than happy to visit your home to assess the volume of the goods you wish to move, and then provide you with a free, no-obligation moving quote. A free quote and in-home visit proves that the moving company is prepared to do everything it can to ensure there are no setbacks on moving day, and no unexpected costs when your bill arrives.
License and Accreditation. Ensure that your moving company is licensed and accredited by industry-leading third parties, such as AFRA and the Australian International Movers Association. Any reputable removalist will have detailed policies and procedures in place to prove operational compliance with all relevant legislation and regulations, particularly Occupational Health and Safety, and Quality Assurance Policies.
Positive Customer Feedback. For added peace of mind, a reputable moving company will happily share positive feedback from their previous customers with you. Likewise, you should be able to readily find positive comments from customers online via third party review websites like Product Review, to support this if you are unsure.
Workers' Compensation and Public Liability Insurance. A reputable moving company will have workers' compensation available to its employees, because reputable moving companies care about their employees. Public Liability Insurance ensures that you or any other third party will be compensated if you suffer an injury or property damage as a result of any action undertaken by the moving company. If your removalist fails to obtain Public Liability Insurance, you may have to foot your own medical bills if your move goes wrong.
Cancellation Policy. A reputable moving company will have a reasonable cancellation policy in place. A mover that cares about its customers will understand that you may have to cancel your move due to unavoidable circumstances, and will be only too happy to accommodate your needs, even at late notice.
For further information, visit Moving Companies of Choice.