Top 5 Tips To Ensure You Don't Blow Your Business Relocation Budget
1st May, 2019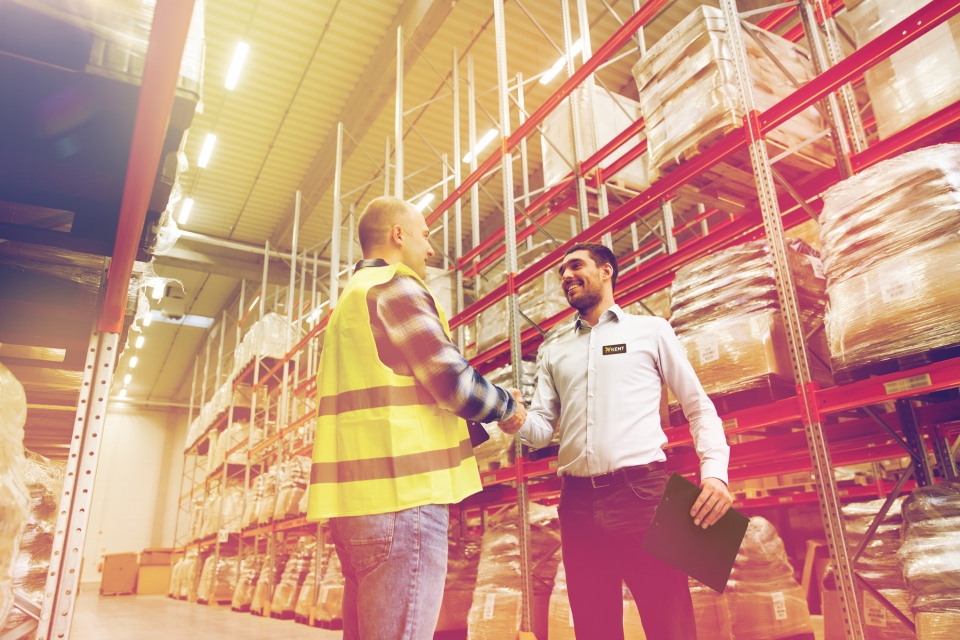 The biggest concern associated with a business relocation is often the cost. From moving huge volumes of computer equipment and files, through to complete office fitouts, the bills can quickly stack up. The stress of finding a new office space and settling your staff into their new working environment far easier to deal with if you aren't grappling with a rapidly inflating budget.
So, here are our top 5 tips to help ensure you stick to your business relocation budget.
#1 Plan, Plan, Plan (And Then Plan Some More!)
To stick to your budget, you have to plan and set a budget that is reasonable. The best way to prepare a reasonable budget is to ask for advice from a professional. 
A professional business relocation company will know exactly how much your move will cost because chances are they've moved a business just like yours before.
You then need to come up with a plan to ensure that you stick to your budget. This will likely include assigning tasks to each team member, and ensuring each department and person is aware of their responsibilities. You'll also need to get an idea of what each department needs to move, and what they need set-up as this will factor into the final budget.
These are the typical things you'll need to budget for when relocating an office:
 • Office Space: Rent, deposit, utility, bills, refurbishment, solicitor and agent fees, and so on.
 • Relocation costs: insurance, removalist cost, storage, rubbish removal, technical team to connect new workspace, cleaning, and so on.
 • Equipment and Furniture: This includes all office furniture, as well as business-related equipment. Consider the cost of buying new furniture, as compared to reusing or refurbishing your existing furniture before making a final decision on what you will take.
 • Marketing: You'll often need to market your move, so make sure all advertising and marketing collateral costs are included in the budget.
 • Move-Out Costs: Remember, you'll be required to leave the office in a satisfactory condition, so make up a schedule of condition and dilapidations to include in the budget. 
#2: Be A Shrewd Negotiator
Do your research and understand what each aspect of your move should cost. For instance, don't just engage the services of the first relocations provider you come across. Make sure you haggle over furniture costs.
You can even get a better deal on your lease and insurance if you ask the right questions. Remember, everyone is always trying to make the most profit, and if you work hard enough, there's always a little wriggle room.
Any savings you can extract, no matter how small, will go a long way towards not only staying on budget but delivering the move below budget.
#3: Start Early And Do Things Yourself
As with all things in life, you save money when you do things yourself. If you have enough people, it's entirely possible to pack your office and save money in the process. If you want to do this, you need to start early.
Here are some things to keep in mind if you plan on packing yourself:
 • Make sure everyone knows what they are packing
 • Create an inventory of everything so you can check each item off at the other end
 • Clearly mark each box with a description of what's inside (don't just write 'Files' because you'll have a lot of 'Files' boxes.)
 • Be on the lookout for anything you can sell or donate
 • Consult manufacturer instructions before packing and moving electronic equipment
These tips for packing for moving house are just as handy when it comes to moving office. 
Budget blowouts happen when organisation goes out the window. Never forget just how big the task is that your business is undertaking. Make sure you keep copies of all your moving receipts and include them in a rolling budget, that way you always know how much you've spent, and you can make changes to ensure you don't go over.
You also need to keep in constant communication with your relocation provider. By communicating any changes to your plan, your provider can ensure these are noted and prevent mix-ups. Access problems or limitations at either address can quickly add to your moving bill, so organisation and communication are key.
#5: Choose the Right Relocation Company
The company you choose will play a big part in helping you stick to your budget. Firstly, you need to select an outfit that has the experience to provide you with a realistic quote on how much everything will cost. This quote will always be based on an office visit so they can determine the volume and nature of the move.
Secondly, you need to choose a company that can respond to any obstacles and keep your move on track. The right company will know how to react to setbacks because they'll have dealt with them before.
And last, but not least, you need to choose a company that cares about the success of your move. Plenty of companies are happy to promise the world, but not many can actually deliver. Go online and read reviews to find a company that offers much more than a nice-sounding sales pitch!