Things To Consider When Selecting A Business Relocation Expert
1st May, 2019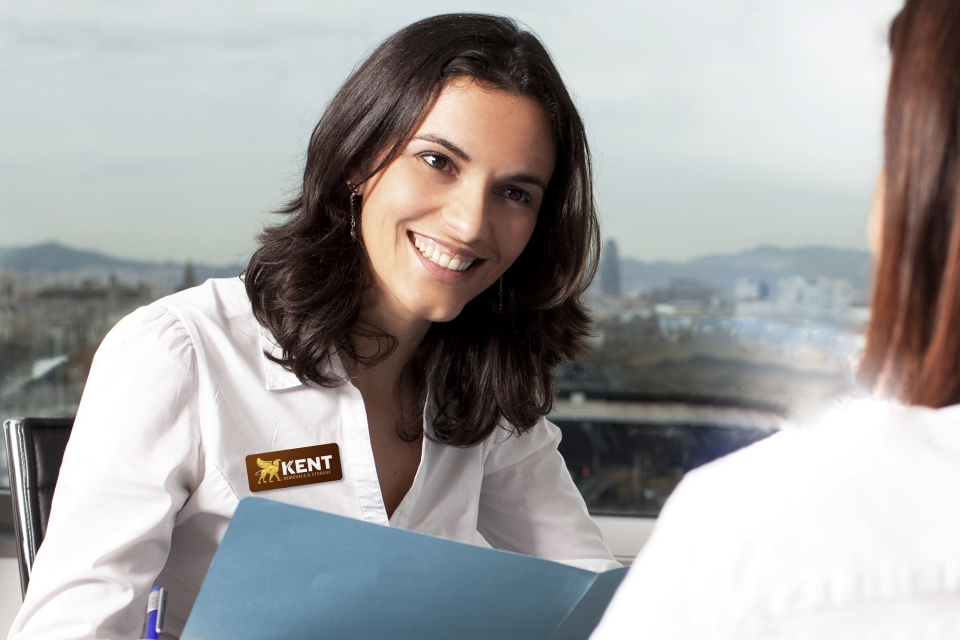 Relocating your business is one of the most challenging processes a company can go through. It's not a decision to take lightly, and you definitely need an expert by your side. A quick Google search will reveal hundreds of so-called "relocation experts". So, with such a huge pool of experts readily on-hand, how exactly do you choose the right one?
As a business owner or manager, regardless of the subject matter, you'll understand how important it is to ask the right questions. For instance, you can't provide an accurate quote for a new client if you don't ask them the right questions to begin with.
So, that's exactly what you need to do to find the right relocation expert: ask the right questions. Handily, we've outlined right questions below.
Do They Offer a Specialist Office Relocation Service?
A general moving company and a specialist office moving company are very different entities. 
A general moving company will usually be experts in helping people to move to a new home but will have no understanding of what it takes to successfully relocate an office. An office move is usually a much bigger task, and things like budget, timing and downtime avoidance are far more pressing. 
If an office move runs overtime, it means your business stays shut longer, impacting on your bottom line. A specialist provider will also know how to move delicate, expensive and important items like: 
 • IT, communication and data equipment
 • Sensitive files
 • Business and customer assets
Without expert advice on hand, you can never be sure that all your assets will turn up to your new office on time and intact. So, go with the specialist business relocation expert, not the 'mover'.  
Do They Provide Free Moving Quotes And In-Home Visits? 
A company that is willing to give the best possible value and give you the perfect service will be willing to provide a free quote that is based on a detailed, free in-office visit.
How Much Experience Do They Have?
One of the first questions you need to ask is how long they've been in the industry. Experience goes a long way in finding a quality outfit. You really want to find a company with decades of experience. That way, if anything goes wrong or any obstacles pop up, your relocation team will have the expertise needed to navigate these problems and find a solution. 
Do They Provide Trained Staff?
You don't want a bunch of un-trained, walk-ins moving your business assets. You need people who have been trained and are passionate about providing an excellent service. So, ask your relocation experts how they train their staff.
It's always a good sign to see your removalists wearing a company uniform. Companies that provide uniforms are usually invested in their staff and their reputation, which means they will only send out people that can actually do the job at hand, and do it well. If the removalists show up in casual clothes, you could be dealing with a company that uses un-trained subcontractors rather than trained employees.
Do They Have An Online Presence?
Websites and social media profiles are good markers of expertise and reputation. It's even better if you can find a company that has a large selection of online reviews from past customers. This shows that they are prepared to have their work displayed and critiqued. 
You can check websites such as ProductReview, TrueLocal, Facebook and Google+ to see what past customers say about the company you are researching. If they have a glowing online reputation, chances are you've found a good provider.
Be wary of companies that are invisible online. It's tough to market a company without an online presence, so you have to ask yourself – what they are trying to hide?
Do They Offer Insurance And Are They Insured?
Your business insurance may not cover your assets while they are in transit, so you absolutely need a relocation provider that offers insurance. An expert provider will also be able to provide you with relocations insurance that keeps you protected in all instances, and covers speciality items such as electronics. 
On top of this, you need to make sure that the company itself is insured. At a minimum, you should ask for proof of Worker's Compensation and Public Liability Insurance. The first ensures that everyone working on your move is insured, and the second protects you from having to foot the bill of any injury caused to a member of the public.
An office relocation can signify exciting new growth or even a new chapter for a business. Make sure the process is as smooth and stress-free as possible by getting an expert office relocation team on your side. 
All you have to do is ask the right questions, and you'll end up with more than a removalist, you'll end up with a resource you can trust from day one. 
Do They Have The Appropriate Licenses And Accreditations?
Can your business relocation expert prove that they have all the necessary licenses and industry accreditations? Have all the relevant third parties approved their procedures and processes? You should ask to see copies of AIMI, FAIM and FIDI industry accreditations as well as ISO certifications covering Workplace Health and Safety and Quality Assurance.