Storage South Launceston, TAS
For easy, secure and affordable storage solutions, Quote & Book now, or submit the form below and one of our friendly team will get back to you as quickly as possible.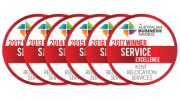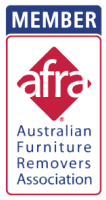 Easier, More Secure and up to 50% Cheaper than Self Storage!
Providing Safe, Secure and Cheap Storage for these other TAS 7249 Suburbs:
Punchbowl
Kings Meadows
Youngtown
If you're looking for the best South Launceston storage solution, from a 70-year industry-leading removals and storage expert having looked after over a million Australians, store with Kent Storage South Launceston confident knowing it's one of the easiest, cheapest and most secure storage solutions available anywhere.
Our expert removalists will go anywhere to carefully inventory, condition report, wrap, pack, pick up and deliver your belongings into our safe, secure storage facility. At your request, we'll happily, conveniently and carefully pick up and add to your storage, redeliver specific items, or redeliver everything anywhere locally, interstate or overseas - all safer, more securely and cheaper than other South Launceston storage solutions. Too easy!
Why Choose Kent Storage Launceston for Your South Launceston Storage?
With less stress and fewer headaches, greater safety and security, and rates up to 50% cheaper than self storage, why wouldn't you choose Kent Storage Launceston?
Kent Storage Launceston for your home, office and furniture storage is:
Easier: Kent's entire storage process is easier, more efficient, and less stressful than traditional self storage. You're just a few mouse clicks or a call away from having expertly trained removalists carefully, skillfully pack and collect your belongings from absolutely anywhere, whether you need them picked-up from your home, office, or even your current storage unit. Additionally, don't waste your precious time running backwards and forwards to your storage box/unit; Kent will redeliver some or all your items, as and when you need them, straight to your doorstep, or literally anywhere else in the world. Or, with just 24-48 hours' notice, we can arrange secure access to your container during business hours.
More Secure: Don't be fooled by our low rates - affordability does not require a compromise on the safety or security of your belongings. We value your belongings as if they are our own. That's why we protect them 24/7 with our unique Four-Level Secure Storage System
Cheaper: Unlike other storage businesses with higher per metre property and overhead costs, where they have to charge you for your entire storage box/unit regardless of how much you store inside it, Kent's stackable containerised storage solution is more efficient and less costly. And what's better, you don't pay for empty space - we only charge you for the volume of the storage you need! So add to your storage, or take items out, and we'll adjust your rates accordingly. How good's that?!
We pack and pick-up, securely store, and conveniently redeliver your belongings, all for up to 50% cheaper than self storage. Kent is the clear choice for storage in Launceston.
87-99 Talbot Road South Launceston, TAS 7249

Opening Hours

| | |
| --- | --- |
| Monday | 8:30am - 5pm |
| Tuesday | 8:30am - 5pm |
| Wednesday | 8:30am - 5pm |
| Thursday | 8:30am - 5pm |
| Friday | 8:30am - 5pm |
| Saturday | Closed |
| Sunday | Closed |
South Launceston, TAS and Other General Moving & Storage Information
South Launceston is a suburb of Launceston, Tasmania and has a population of 4,446. The South Launceston postcode is 7249 and surrounded by suburbs: West Launceston, Launceston, East Launceston, West Launceston, Newstead, Prospect and Kings Meadow.
The median property house price in South Launceston is $267,500. The distance from South Launceston to the closest Kent Storage facility in Launceston is approximately 1.4 km.
South Launceston is well serviced by public transport and lifestyle amenities. There are several local schools, various shopping precincts and the area enjoys a selection of healthcare providers.
Storage around South Launceston, TAS Fast Facts
South Launceston Postcode: 7249
State: Tasmania, (TAS)
Other 7249 Suburbs:
Surrounding Suburbs:
Median House Price: $267,500
Distance from South Launceston to Kent Removals & Storage Launceston: 1.4 km or 3 minutes by car
Distance from South Launceston to Launceston CBD: 3.9 km or 6 minutes by car
Population: 4,446
Population Density: 1,601 people per square km
Local Government Area: City of Launceston
State Electorates:
Federal Electorate: Bass
Relevant South Launceston links:
https://en.wikipedia.org/...
http://www.launceston.tas.gov.au/...

Your closest Storage facility is at your front door