Kent and COVID-19
Australia – and the world – is currently facing a global health crisis, of which most of us have not experienced before in our lifetime. Kent want to reassure you that we are remaining open, as an essential service, to assist our customers nationally.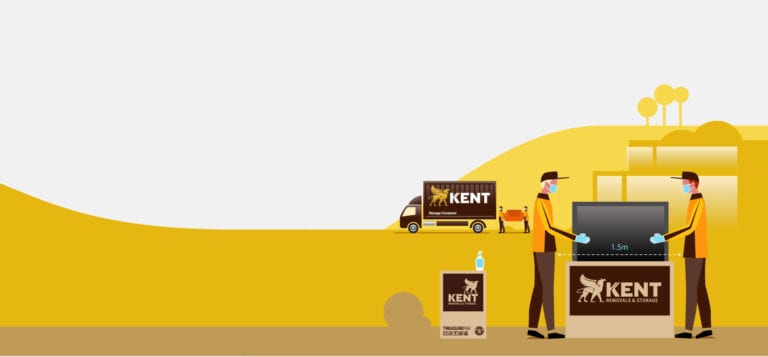 In alignment with Workplace Health & Safety laws supporting the minimisation of risk, our processes and people are adapting and evolving to ensure the absolute safety of our staff and customers, and we continue to be guided by the advice provided by our Government as this pandemic unfolds. In the freight and logistics industry, the travel and activity involved does pose a risk of exposure to COVID-19, and we are implementing measures to do everything reasonably practicable to ensure control where applicable.
In response to this continually evolving situation, Kent is implementing the following actions:
Latest information on Covid-19 in your State
There are signs of a reduction in freight services and availability of freight equipment as well as changes to government regulations regarding the free movement of goods and people. In this space, delays appear inevitable, however we continue to stand by our promise of ensuring we go the extra mile to ensure we make your relocation service as stress free as possible during a very unpredictable and uncertain time for us all.
If you have any questions about your pending move or relocation, please do not hesitate to be in touch with your Consultant or contact us on [email protected]
The Kent team wish you and your families good health as together we move through the COVID-19 Virus threat, and we thank you for your support and understanding.