7 Ways to Declutter Your Home Between Christmas and New Year's
30th November, 2022
The week between Christmas and New Year's Day is usually a quiet one—lots of people are away on holidays and most offices shut-down. This makes it the perfect time to sort through all your household items and declutter. Between donating rarely worn clothes, recycling gift boxes and catalogues, and tossing out leftovers, there's plenty to clear out.
With our tips on how to declutter, you'll have your home ready for the New Year in no time—and it'll be conducive to helping you keep your resolutions!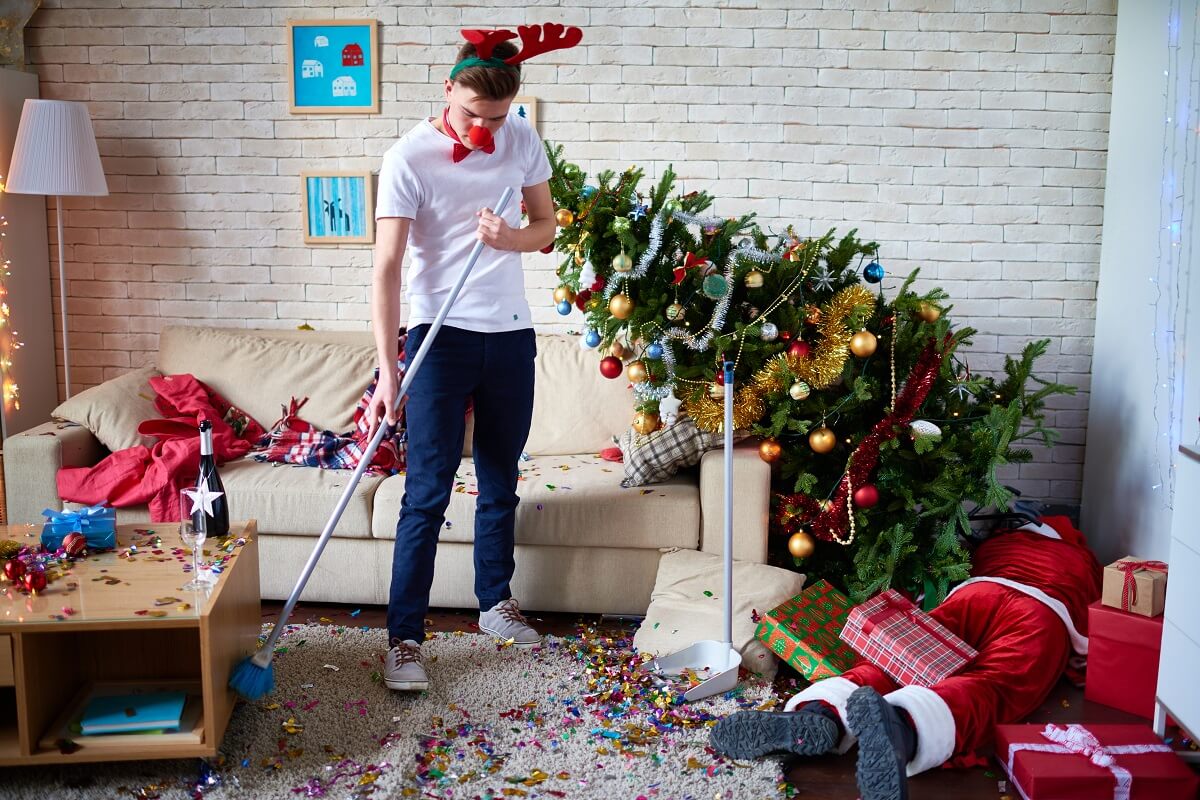 Unused Winter Coats
If you haven't worn your Winter coats all season and can't foresee yourself doing so in the next few months, it's time to let go—round up your old coats (and scarves, and hats and gloves) and donate them to charity. This way, people in need will be able to get some use out of them.
Leftover Food
After throwing and attending all those delicious festive dinners and parties, you're sure to be stuck with leftovers that won't get eaten, and some that have probably already gone bad. Take advantage of the lull after Christmas to clean out your fridge, so you can start the New Year fresh (literally!).
Pantry Items
Why stop at just the fridge?! Now is the perfect time to do a stocktake on the contents of your pantry. Pull out each and every item and carefully inspect. If items have expired, bin them. If they're still good, but you know you just won't eat them, why not donate the items to your local food bank?
Boxes
You don't need to save the box from every gift you received this Christmas—they only take up space and clutter up your home. Instead, save only the boxes you actually need. When it comes to rest, be sure to remove any spare parts and papers (like instruction manuals or warranty cards), and then recycle the box. There's no need to have them taking up unnecessary space in your home.
Old Catalogues and Magazines
As soon as the holiday season arrives, so do tonnes of catalogues and special magazine issues. They really can pile up quickly. Keep any magazines you still want to read. Recycle the ones you've already read or don't plan on reading, as well as any now-useless catalogues and coupon books with deals that have already expired.
Decorations
If you're ready to replace your tired, worn-out Christmas tree or you want to update your decorations next year, don't hold on to them this year. Instead, donate them to a local charity. Not only will you help make someone else's holiday brighter, you'll be able to start afresh next festive season.
Toys
If you have kids, post-Christmas is a great time to declutter the toy box. Why not donate some of their old unused toys, particularly as there's likely to be lots of new toys on the scene. Your kids won't miss their toys, and you'll make plenty of other kids very happy.
For even more helpful tips for the holiday season, visit Kent's Tips. These moving blogs are all based on over 75 years of removals experience and are designed to make your move as smooth and stress-free as possible.
Once again, we wish you and your family a happy holiday season and a safe New Year ahead. If you have moved with us in 2022, we hope you have settled nicely into your new home.