The Finishing Touch – How to Unpack After a Move
15th August, 2018
So, you want to learn how to unpack after a move. The moving process can be a draining experience, both physically and emotionally. So, when the move is over and you're ready to start preparing your new home, it's best to have a plan in place to ensure that the unpacking process is as quick and painless as possible.
At Kent Removals & Storage, we have been providing removalist services to families across Australia for over 75 years. So, to help you through the moving process, let's take a look at some tips & tools for how to unpack after a move!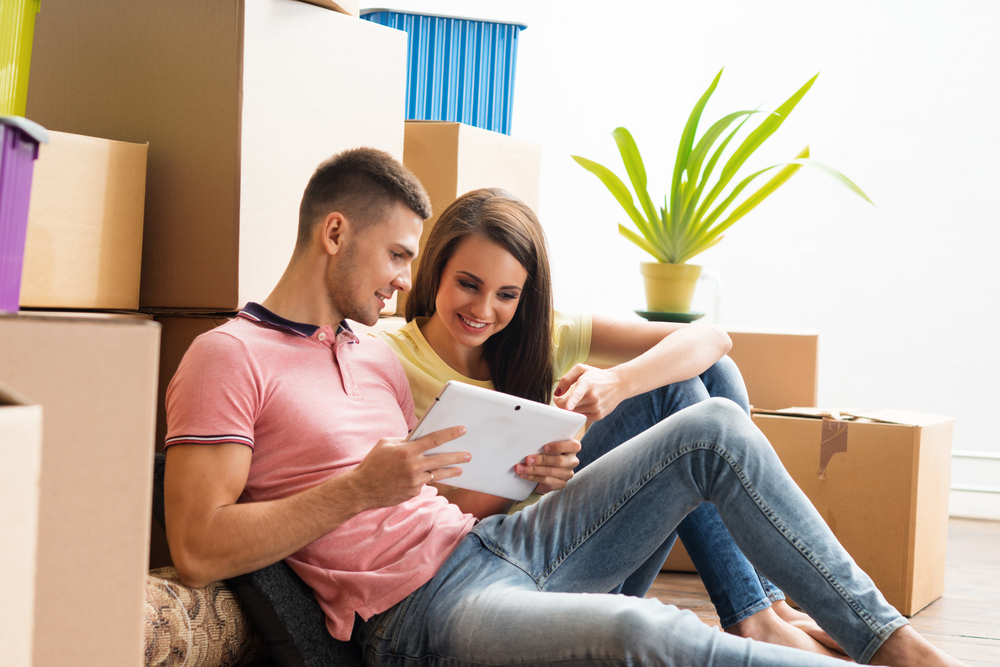 Step 1 – Create a Plan of Attack Before Unpacking
When it comes to the first few days after a move, we're generally at a point where the idea of doing any more planning and preparation seems out of the question. However, while it may appear all too easy to simply unpack and leave everything in the first place you find, this is going to quickly cause issues. So, before starting the unpacking process, it's good to have a plan in mind (or written down, preferably) regarding where everything is going to go.
Each home is different, and therefore, copying the layout of your previous abode isn't necessarily going to yield the best results. Instead, go from room to room and ask yourself:
What is this space going to be used for most frequently?

How much can be placed in this area before it becomes cluttered?

What furnishings and decor will complement this area best?

How important is this room in my day to day life?
By asking yourself these questions, it will not only allow you to work out where each box is going, it also gives you an outline of the order in which things should be unpacked. Speaking of…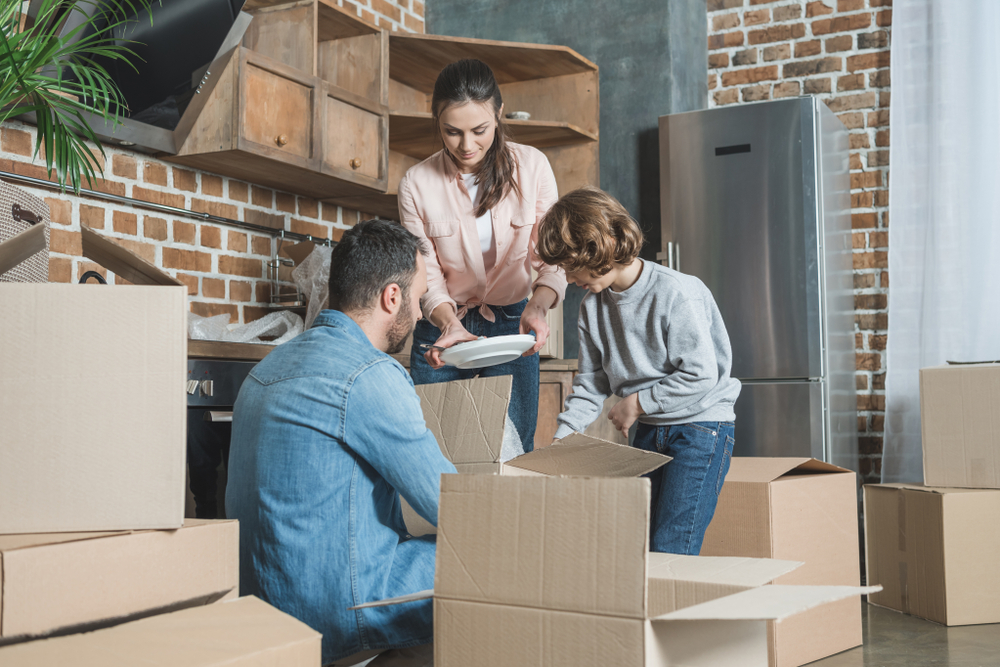 Step 2 – Start With the Essentials
For those learning how to unpack after a move for the first time, this is the most vital step on this list. In any home, there are going to be things that are needed more in our daily lives than others. So, when you're in the process of building up your new space, it's important to ensure that these necessities are available. This list of essentials includes kitchen appliances, toiletries, and bedding. As anyone who has gone through a large-scale move can tell you, having your bed set up very early on in this process will feel like the most important decision of your life. Moving is a taxing experience, and being able to lay down and get some much-needed rest should be a high priority.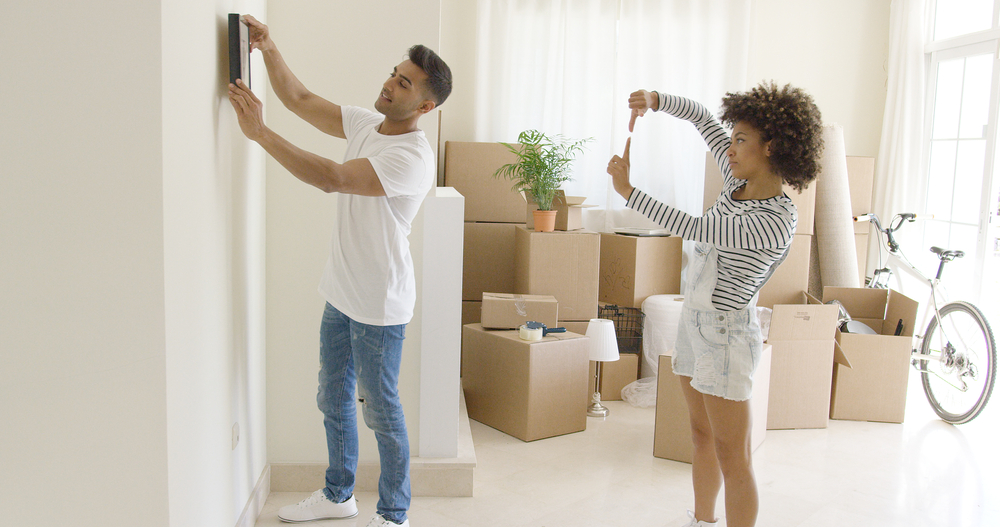 Step 3 – Making Your House Feel Like a Home
Although this step could be seen as a luxury more than a requirement, we all need to feel comfortable in our new space. Moving home isn't just a change in location, it's a change in our place of refuge from the outside world. So, do yourself a favour, and make the personalisation of your home a top priority.
This step is going to mean different things to different people. For some, a comfortable, familiar space involves putting their art and family photos up on the new walls. For others, it can mean setting up the lounge area for some well-earned RnR. Whatever your homely touch may be, having it there will be a great piece of emotional support in what can be a quite taxing time.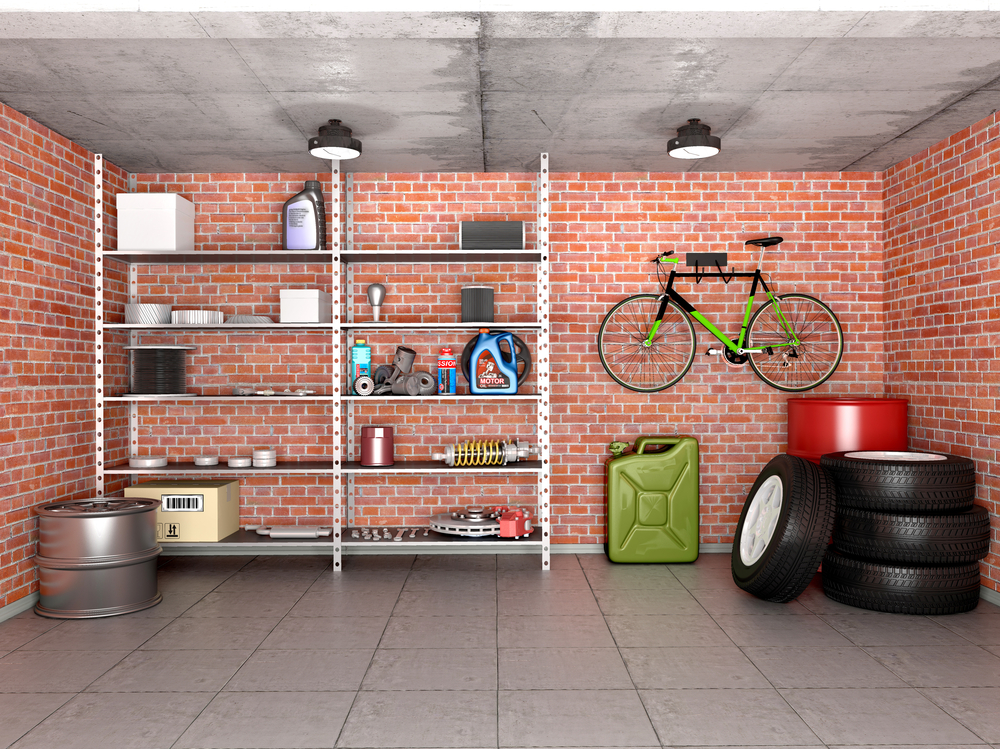 Step 4 – Leave Storage Items Until Last
Finally, we come to those items that we want to hold onto for a rainy day, but won't really need on a daily, or possibly even yearly, routine. The phrase "how to unpack after a move" may be a little misleading for this step, as there is little to no unpacking required (assuming that you have placed these items together ahead of time).
Before placing items in storage, it's best to check out your storage area and make sure that it is both large enough for your items and free from anything that may damage them, such as damp and mildew. If you're having trouble fitting a large number of possessions into a small storage area, don't fret, as we have a solution. To learn about how Kent's storage services can assist in your transition, click here.
Step 5 – What to Do With Empty Boxes
While it may seem like holding onto loose packing boxes would be a good idea, these boxes are rarely built to last, and aren't likely to provide you with optimal protection through multiple moves. This is especially true if you aren't planning on moving for a number of years, as boxes can degrade over time. If throwing boxes away doesn't feel right, recycling them is a fantastic option.
This can be achieved by taking them to a recycling plant. Alternatively, if you're feeling crafty, boxes can also be an excellent medium for showing your creative spirit. For those that have children, utilising your used boxes as a DIY arts & crafts material can be a fantastic bonding activity.
~
If just reading about how to unpack after a move has got you sweating, let Kent Removals & Storage take care of things for you. With over 75 years of experience assisting families throughout the moving process, you can have peace of mind knowing that your items are in good hands. Contact us today to learn more!