Perth Relocation – What to Expect When Moving to Perth
1st February, 2019
Are you planning on moving to Perth? Even by the standards of Australia, Perth is a strange and interesting place. Whilst more populated areas are filled with the fun and amenities that one would come to expect of a modern Australian city, it's also one of the most isolated major cities on Earth. This can make it feel quite different than the dense crowds of places like Melbourne and Sydney.
At Kent Removals & Storage, we have been helping Australians move, both nationally and internationally, for over 75 years. So, before you go ahead with moving to Perth, let's take a look at what you have to look forward to.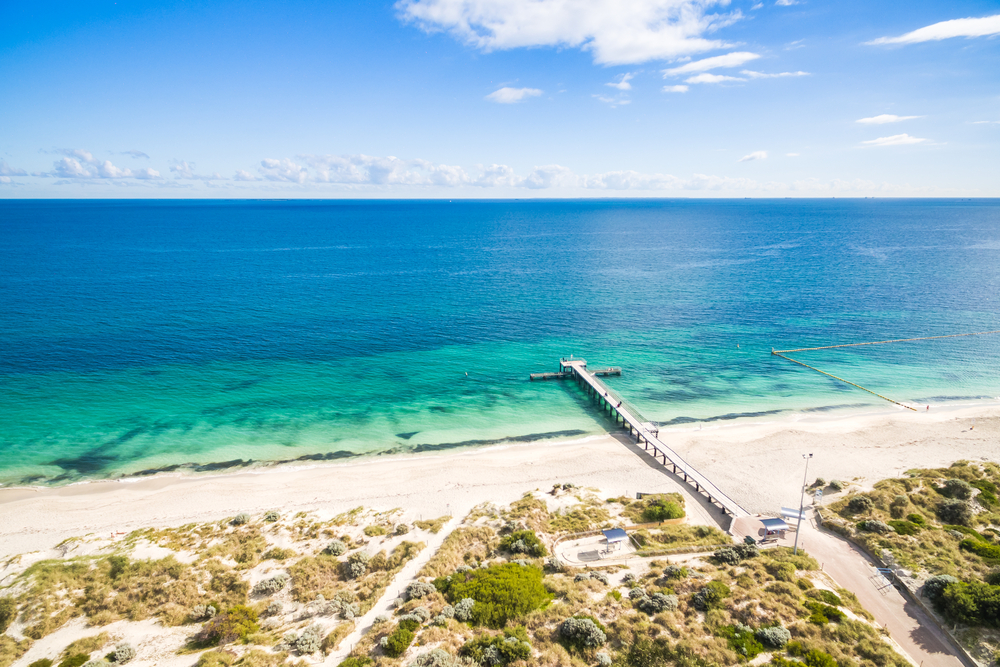 Perth is Known For its Beaches
Whilst not necessarily as frequented as the Gold Coast, stunning beaches are a major drawcard for people moving to Perth. From the hotel-lined alcoves for Scarborough Beach to the picturesque view from Port Beach, it's truly a paradise for those that love the ocean air. Plus, the fact that the Gold Coast tends to attract more tourists means that you're not fighting for a comfortable place to relax.
It's entirely possible to find a beautiful, quiet place to swim and surf on a hot day. With that said, even if the ocean isn't your thing, the number of paths, trails, and local eateries allow anyone to have a fantastic time traversing these areas.
Moving to Perth Offers A Wealth of Education Options
Regardless of your particular preferences and requirements, moving to Perth is likely to provide you with a handful of fantastic options to choose from. With a large number of all girls schools (seven of which ended up in the 10 highest performing Perth schools), religious schools, public and private institutes and more, you'll never be strapped for choice.
Just remember to think about schooling prior to your move. Perth is a large place and commute between your home and preferred schooling may be an issue. Perth didn't earn its title as one of the world's most isolated major cities for nothing.
Perth Has an Impressive Sports Culture
There are too many well-regarded sports teams in Western Australia to name. Whether you're a Fremantle Dockers fan, or a fervent supporter of the West Coast Eagles, Perth offers a lot of options for seeing your favourite teams duke it out. That selection includes Optus Stadium, Australia's newest stadium at the time of writing. Couple this with a thriving bar and nightlife scene, and you have a cornucopia of ways to connect with other fans and enjoy your favourite sports.
Public Transport is a Little More Complicated
One issue that you'll hear lamented by many a Perth native, the public transport system isn't necessarily one of the most orderly in Australia. This likely has to do with Western Australia's size, with seven different zones for public transport (not including the Free Transit Zone). That said, Perth does have every option for PT that you would expect, including buses, trains, and ferries.
If you're a person that relies heavily on PT to get around, consider getting a SmartRider Card early on in your Perth relocation. Similar to Melbourne's Myki Card or Sydney's Opal Card, it's a card that you add value to which is then deducted when you use public transport services. These are usually around $10 to purchase, plus the money that you decide to put on your SmartRider account.
~
Thinking about moving to Perth? Contact Kent Removals & Storage today, and let us help you make the transition as smooth as possible. With a team of Perth relocation experts on staff, and 70+ years of experience, you can be sure that your possessions will be handled with care and professionalism.