Packing And Moving Hanging Clothes – Best And Easy Ways To Move Hanging Clothes
8th March, 2018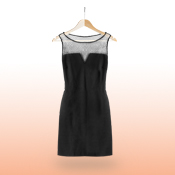 The clothes you devote coat hangers to are often your most precious items of clothing, that's why packing hanging clothes for moving correctly and knowing how to move hanging clothes is so important. You may think it's as easy as tossing everything in a few garbage bags or suitcases, but that's a sure-fire way to destroy your beloved dresses, shirts, slacks and tops. Instead, follow our step-by-step procedure based on 70-years of moving experience.
Step 1: Use moving as a chance to declutter your wardrobe
Step 2: Wash or dry clean any dirty clothes you plan on taking with you
Step 3: Invest in a purpose-built hanging clothes moving container
Step 4: Keep similar items of clothing together
Step 5: Make a separate pile of 'high-priority' items
Step 6: Use protective material for any delicate pieces
Step 7: Place your Fashion-Paks in a safe space within your moving truck
Step 8: Make unpacking and hanging your clothes a priority
Step 1: Use Moving As A Chance to Declutter Your Wardrobe
All of our wardrobes are bursting at the seams with clothes that we no longer like, are no longer fashionable, don't fit or are damaged. When packing up your home, always remember that you are paying for the volume of the goods that need to be moved. You could make huge savings by taking the opportunity to declutter your wardrobe.
A great way to simplify this process is to use the 'One-Year Rule.' This simple rule states that you dispose of any items that you haven't worn in a year. Chances are, if you haven't worn an item of clothing within the year, you'll probably never put it on again. The best part of this rule is that it takes into account all seasons too!
Once you've decided on what you're going to keep and move, you can either sell or donate everything else.
Step 2: Wash Or Dry Clean Any Dirty Clothes You Plan On Taking With You
Once you've selected the items of clothing you need to move, inspect each piece for cleanliness. The longer clothes remain dirty, the harder they are to clean. Moving is the perfect opportunity to attend to all those marks, stains and repairs that you've been meaning to get around to. That way, you can fill your new wardrobe with fresh, clean clothes to mark the beginning of your new adventure.
Step 3: Invest In A Purpose-Built Hanging Clothes Moving Container
There really is one only way of moving hanging clothes, and that's to invest in a purpose-built container. Kent Removals and Storage offers the Fashion-Pak, which allows you to keep all your hanging clothes on coat hangers throughout your move. This container comes in two sizes: one for long items and one for short items. This means that all your clothes will arrive at your new address crinkle-free and undamaged.
Step 4: Keep Similar Items Of Clothing Together
The best way to organise your Fashion-Paks is to keep similar items of clothing together. For example, you could organise by the seasons, and have a 'Winter Pak' and a 'Summer Pak'. Alternatively, you may wish to organise according to items, in which case you might have a 'Dresses Pak' and a 'Shirts Pak'. By organising your packing like this, it makes it far easier to unpack and assemble your new wardrobe.
Step 5: Make A Separate Pile Of 'High-Priority' Items
When packing hanging clothes for moving, you need to bear in mind that unforeseen circumstances could delay the delivery of your items. If you've packed all your clothes, you may have nothing to wear while you're waiting for the delivery to arrive. With this in mind, it's essential that you pack a separate container full of 'High-Priority' items that you can access immediately. This box should contain the clothes that you require for work and other important daily activities. You should then load this box into your car, instead of onto the moving truck.
Step 6: Use Protective Material For Any Delicate Pieces
While Fashion-Paks provide excellent protection, you should always place delicate items, such as silk clothing, within protective sleeves. These could be either cost-effective plastic sleeves or heavy-duty clothing protectors. The idea is to protect against all possible eventualities and ensure that your hanging items arrive at your new home in perfect condition.
Step 7: Place Your Fashion-Paks In A Safe Space Within Your Moving Truck
You need to make sure that your Fashion-Paks are placed in a position within your moving truck where they cannot be crushed or damaged by any other items. Items can move around during transit. So, try to keep your Pak out of harm's way by protecting it with a sturdy piece of furniture, or by giving your hanging items their very own dedicated corner.
Step 8: Make Unpacking And Hanging Your Clothes A Priority
Once your delivery has arrived, you should begin unpacking your clothes and rehanging them in your wardrobe as soon as possible. The longer they are in a confined space, the more chance there is that they will become musty. Musty odours can take a long time to abate, so it's essential that you make setting up your new wardrobe an absolute priority.
This procedure is an easy way to move hanging clothes because it allows you to keep everything on coat hangers throughout the process. If you opt for our full removals service, we will take care of this entire process for you. You won't have to lift a finger, and your clothes will be hung in your new wardrobe in perfect condition.