Moving to Tasmania? Why Living in Tasmania Offers the Ultimate Lifestyle!
1st September, 2022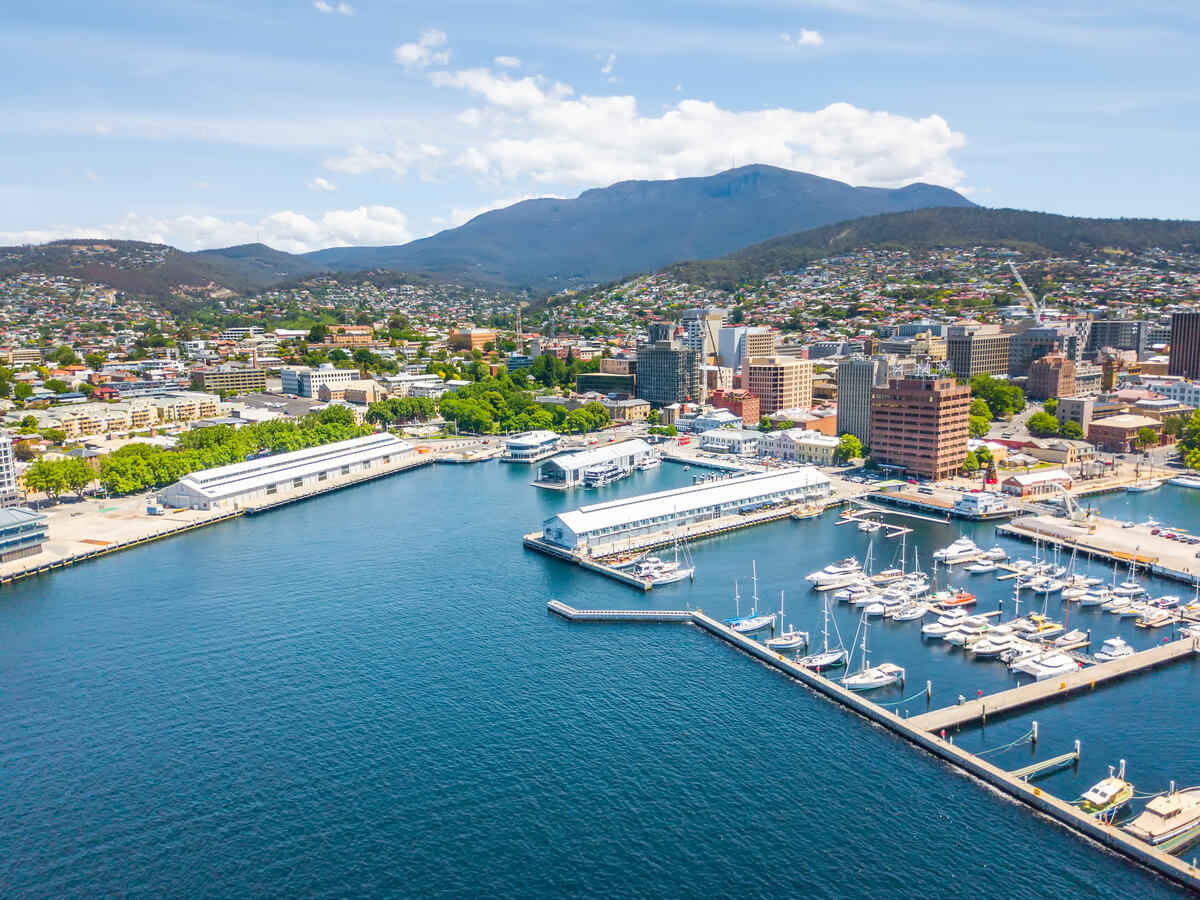 If you are moving to Tasmania to work, study, or have a sea-change, then you are making an excellent choice, because the unmatched Tasmanian lifestyle will capture your heart and delight all your senses.
With its incredible wilderness (much of which remains untouched by mankind), jaw-dropping scenery, rich history, substantially low crime rate, world-class local produce, an action-packed events calendar, plus that balanced country lifestyle you've aways dreamed of – moving to Tasmania (be it Hobart, Launceston or anywhere in-between) will likely be the best decision you have ever made.
Moving to Launceston? Great choice, as it was recently announced the winner of Wotif's 2022 Aussie Town of the Year Award, beating out other famous towns such as Ballarat, and Byron Bay. Polled via the site's data index, Launceston received high points for its accommodation, quality, and traveller satisfaction. And with its added reputation as a "foodie hub" with a "UNESCO City of Gastronomy title to prove it – it's no wonder people are flocking to Launceston in the droves.
Or perhaps you're moving to Hobart? If so, you'll love having a little bit more hustle and bustle, all while still retaining that country life charm you've escaped the mainland for. As Australia's second oldest capital (after Sydney), you will discover incredible, rich history and architecture here that will beckon you to stay longer to explore. Home to perhaps the most famous, award-winning street market in Australia – the Salamanca Market – Hobart will draw your senses in with so many things to smell, taste, see and do!
Regardless of whether you're moving to Launceston, moving to Hobart, or moving somewhere in-between, you can expect the world's cleanest air, sweeping nature and parks; rugged, mountainous scenery outside your window, and proximity to the freshest local produce you've ever tasted.
Get excited now ahead of your big move with our Top 5 Reasons why Living in Tasmania is better than the mainland and offers the ultimate lifestyle!
1. Living in Tasmania – Hobart or Launceston?
Tasmanian life is all about balance, where you can enjoy all the great things you love about city life, while still being close to nature and wildlife to unwind and relax and reflect.
With its rich history, heritage-listed attractions, stunning architecture, and vibrant events and festivals calendar – you will feel inspired and excited when living in Tasmania. Don't fret about boredom setting in here – because you'll quickly discover all the outdoor activities, sporting events, boutique shops, markets, art galleries and camping on offer here that will keep you busy, and on the move.
Moving to Tasmania and haven't yet decided where you want to live? To help you break it down, lets delve into its two prominent cities – Hobart and Launceston.
Living in Hobart
Located at the south-eastern corner of Tasmania, Hobart is situated at the mouth of the River Derwent. Surrounded by wilderness and within reach of both beaches and mountains, you will feel a well-balanced big city bustle here thanks to its easy-going lifestyle, range of museums, and quirky year-round festival calendar.
If living in Hobart appeals to you, then you will be rewarded with its arts and culture, sweeping scenery, exciting history, beautiful Victorian and Georgian architecture, and a general quirky, arty aesthetic. Given its the capital city (with an international airport), there's a lot that goes on in Hobart, with an endless list of activities to do – such as checking out the Bonorong Wildlife Sanctuary, Salamanca Markets, Battery Point, Mount Wellington, Waterfront and Pier, and the Museum of Old and New Art (MONA).
When it comes to choosing what suburb to reside in, you're spoiled for choice, as all suburbs generally offer peace-of-mind safety, and exceptional quality of life. It's reassuring to know that much like Launceston, Hobart is considered a safe city, where students can walk freely around the city in the evenings, without fear (just remember to always be aware of your surroundings).
If living in Hobart sounds like the place for you, have a look at TripAdvisor's "Things To Do in Hobart" to get you even more excited for the big move to Hobart!
Living in Launceston
Are you planning on moving to Launceston? Launceston is the second largest city in Tasmania, and the main gateway to the breath-taking and wild scenery of Northern Tasmania. Located at the mouth of the Tamar River, Launceston is surrounded by excellent wineries, and features many fascinating historical landmarks and heritage-style buildings.
If living in Launceston appeals to you, you will be rewarded with its cleanliness, national parks, and a beautiful mix of 'old meets new' aesthetic. As a community-minded (yet progressive) city, you will discover in Launceston plenty of local attractions on offer, such as the Cataract Gorge Reserve (and Scenic Chairlift), James Boag Brewery Experience, The Tamar Valley, City Park, Alexandria Suspension Bridge, Lilydale Falls and Tamar Island Wetlands to name.
Due to its smaller population, finding the ideal spot to stay in Launceston can be challenging, with another influencing factor being its larger geographic range. Be assured that no matter where you decide to live in Launceston, each location has a special charm and something unique to offer – and no matter where you go, you will feel safe amongst the family-friendly communities nestled throughout Launceston.
Some of our favourite Launceston suburbs include:
If living in Launceston sounds like the place for you, have a look at TripAdvisor's "Things To Do in Launceston" to get you even more excited for the big move!
2. Living in Tasmania – Weather & Transport
Moving to Tasmania and concerned about the cold weather dampening your experience? Don't be – because while winter months can certainly be cold and windy (with the added excitement of potential snow in some areas); summer months, in contrast, are wonderfully comfortable. Tasmanians love to celebrate and 'throw a party' in every season, and you will quickly discover all the wonderful community events happening, no matter the temperature.
With its cool, temperate (maritime) climate, you will get four distinct seasons in Tasmania, and over the course of the year, the temperature will typically vary from 5°C to 22°C, and is rarely below 2°C or above 28°C.  While Tasmania is colder than most of Australia's other states and territories – you will find on a local level that there is noticeable variation in winter temperatures across Tasmania.
If you really want to 'chase the sun' in Tasmania – then perhaps a move to the East Coast (nicknamed the "Sun Coast") is where you will thrive the most, thanks to its overall, sunnier climate.
When it comes to public transport in Tasmania, it is important to note that there are no passenger train services between towns, however, you do have the option of utilising public buses through the Metro Tasmania bus network, the largest passenger transport company in Tasmania. Simply acquire a Greencard smartcard to tag on/off, and you're all set!
For visiting Bruny Island, you can use the Bruny Island Ferry service which operates for residents and visitors; and there's also a Derwent River Ferry Trial (the Bellerive Ferry) available, of which the Government has extended due to its popularity. The Derwent River ferry provides a fast, and convenient passenger transport option that links the city of Hobart to the eastern shore.
While Tasmania has a modest public transport system compared to its sister cities on the mainland, you will still be amazed at the efficiency of how things are run. However, given its extensive wide, open spaces and large geography – acquiring yourself a vehicle to get around Tasmania (and between country towns) remains a strong recommendation. Alternatively, your next options are to rent a car, or join a guided tour for when exploring the region.
3. History and Heritage
Do you love history? You are in luck, because down every street, and around every corner, there is an interesting story to tell. As the second colony in Australia to be established by the British in 1803, Tasmania has a long and fascinating history that boasts some of Australia's best-preserved colonial and architectural buildings.
From heritage listed country estates to impressive open-air museums, old ruins, and historical places (that are still operational), you will love adventuring around the state, and learning something new each time.
Some excellent places in Tasmania to visit include:
4. Celebrations in Festivals & Events
Moving to Tasmania, but don't want to miss out on all the entertainment, lights, and action? While the mainland may be a 9 hour and 30-minute ferry ride away, you will not be short on entertainment, festivals, and events when living in Tasmania.
When it comes to Tasmanian culture, local governments put great emphasis on developing a strong festival colander to entice visitors to the island and keep locals happy – with plenty of cultural, environmental, musical, and sporting events held throughout the year supported by alcohol-producing regions.
Indeed, Tasmanians love to throw a good party all-year round, no matter the season! During winter, keep your ears out for these festivals – The Festival of Voices, Huon Valley Mid-Winter Festival, Australia Antarctic Festival, Beaker Street Festival, Tasmanian Whisky Week. For Spring, the Bloomin' Tulip Festival and Junction Arts Festival are popular. In Summer, the Rolex Sydney Hobart Yacht Race, Wooden Boat Festival and Launceston's Festivale are exciting events to attend. Lastly, look out for the ECHO Festival in Autumn, as well as the Tomato and Garlic Festival and Breath of Fresh Air Film Festival. To search all events in Tasmania, visit the Tasmania.events website.
And when it comes to cuisine, Tasmania delivers – particularly on the seafood front, with the state being rich in oceanic wildlife. While you're out and about, may we also suggest putting these quirky must-dos in the diary:
5. Chasing Waterfalls & Nature Trails
Tasmania is a very special place, as it boasts the world's tallest hardwood forests and sweeping untouched expanses of temperate rainforest. Once part of the Gondwana supercontinent, Tasmania's wilderness is impressively rich in unique biodiversity. When you walk through the hiking trails in Tasmania, you will be walking through ancient forests, amongst living relics from a long-ago era – where many of the plants are direct descendants from an ancient world!
Indeed, you will absolutely love exploring the natural wonderland that is the Tasmanian wilderness. Some of our favourite recommendations include:
Conclusion? Tasmania Offers the Ultimate Lifestyle!
There is good reason why Tasmania is Australia's fastest growing tourist destination, but why not make it your permanent home? Its unique, geographic beauty, laidback lifestyle, and strong-knit communities continue to hook people back in for more.
In Tasmania, anyone and everyone is welcome! From retirees right through to students, young couples, families, and entrepreneurs – you will feel like a true 'Tassie' local in no time thanks to the warm welcome each community extends.
So, what are you waiting for? It's time to say goodbye to big city annoyances, and hello to open space, easy travel, and opportunities galore! The ultimate lifestyle in Tasmania awaits you – you won't regret it!
Congratulations again on moving to Tasmania! You're going to have the time of your life, and create amazing, lifelong memories in a truly stunning part of the world. Enjoy, and don't forget about us!
Moving To Tasmania? Hire a Professional Removalist
Whether you're moving to Hobart, or moving to Launceston, or needing assistance in moving back to the mainland, trust Kent Removals & Storage to take you there. Our Kent Tasmania Removalists have you covered thanks to our strategically located Hobart and Launceston branches in Tasmania.
Book your move to Tasmania with Kent or call: 13 55 31 now.
Blog Author: