Moving House Checklist Two Weeks Out – Available Now
17th November, 2015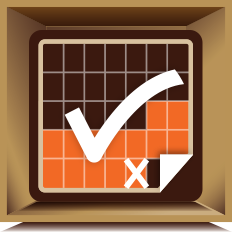 Kent Removals' Moving House Checklist – Two Weeks Out is available now! The last two weeks before the big move will absolutely fly. If you're feeling overwhelmed by the enormity of the task, or you feel as though you just don't have as much manpower as you need it's never too late to call in Kent's professional packers and local, interstate or international removalists. We've moved over 1 million Australians, so there really is no moving problem we can't overcome. This checklist is about organising everything for the move; from your prescriptions to your subscriptions and even your car.
This list of things to do when moving house provides plenty of tips for moving, including:
Obtain a progress report on any alterations to your new and old homes to ensure that everything will be ready for the moving day
Provide final cut-off dates to insurance and utility providers and set resumption dates for these services
Check on requirements for moving day, such as parking, building access, and traffic management with local authorities to ensure a smooth pick up and drop off
Start asking doctors, specialists and dentists to transfer your records to your new practitioners
Organise a mail redirect service through Australia Post and cancel or re-direct any subscriptions or deliveries, such as magazines or vegetable deliveries
Transfer your gym membership, so you don't have to put a hold on your health regime
If your car will be used for any of the moving, make sure you have it serviced to prevent any breakdowns on the big day
Back up computers and any other electronic devices to save you from losing any precious documents during transit
Measure your new home to help you in making the final call as to what furniture and bulky items you will take and what you will leave behind.
So, if you want a safe, secure, stress-free move, then don't delay: download Kent Removals Moving House Checklist – Two Weeks to Moving Day, now.