Ultimate Moving House Checklist – Moving Checklist Available Now
22nd October, 2015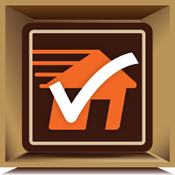 Kent Removals' Ultimate Moving House Checklist is available now! Our comprehensive moving checklist is designed to ensure a smooth, stress free move for you, your family, and your treasures.
Chock-full of moving tips and packing tips, this checklist is a must read for anyone in the process of moving house. It covers everything, from two months out, right through to moving day, including:
The Two Months to Moving Checklist which will give you tips on getting your removalist locked away, keeping on top of paperwork, organising pet transport and vehicle transport and starting your spring cleaning
The One Month to Moving Checklist includes hints on finalising your moving day, starting the big pack up with packing tips, asking your employer for leave and giving notice to your landlord if you're renting. It also outlines the importance of creating a list of fragile items and arranging moving insurance
The Two Weeks to Moving Checklist gives moving house tips on confirming dates with your removalist, finalising access details like parking and lift restrictions, notifying utility companies and cancelling any regular services such as house cleaning
The One Week to Moving Checklist recommends collecting your keys from your solicitor or agent and conducting a final inspection of your new home to ensure that all maintenance and repair jobs as outlined in the contract have been taken care of. You should also reconfirm specifics with your removalist and communicate any changes to the moving plan
The Day Before Moving Checklist outlines top moving tips like packing an 'Essentials Box', charging mobile phones and completing one final inspection of your new home
The Moving Day Checklist highlights the importance of making sure there is adequate access at both ends, making high-priority boxes easy to access, and providing detailed furniture floor plans to removalists so they can quickly and easily set up your new home.
So, if you want a safe, secure, stress-free move, then don't delay, download Kent Removals & Storage Ultimate Moving House Checklist now.