Moving House Checklist for Moving Day – Available Now
26th November, 2015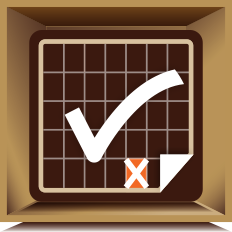 Kent Removals' Moving House Checklist for Moving Day is available now! All the faithful readers of our series of Ultimate Moving House Checklists will be reaping the benefits on today. This is when all of your preparation pays off, when all that organisation turns what could be a manic day into a busy but panic-free event.
Our moving day checklist is divided into two sections, one for the old home and a new home checklist. It is designed to ensure there is good communication between all parties so that nothing is forgotten. It includes moving tips such as:
Double-checking the parking and access at both your new and old properties for your removalists. Inadequate access can lead to costly delays
Ensure you are around all day so that your removalists can ask any questions. Taking your removalists for a tour and giving clear instructions on where and how you'd like furniture and items placed is integral to a smooth uplift and delivery. You should also point out which boxes are high-priority so that they can be the last on, and the first off the removals truck
Do one more check of your old house before you leave, looking through all the cupboards and drawers to make sure you haven't forgotten anything
Check your new home to see if the previous occupants left anything behind, and to ensure that there aren't any dangerous materials lying around. For more information on moving dangerous goods, download our Moving House Do's and Don'ts Checklist
Arrive at your new home before the removalists and give them a tour, as well as a copy of your furniture floorplan
Carefully follow set up instructions for all of your appliances, including allowing your fridge to stand upright for 3 hours before you turn it on to allow the coolant gas to settle
Make setting up the beds your first priority, so that when you are exhausted after the big day you can relax and rest.
So, if you want a safe, secure, stress-free move day, then don't delay: download Kent Removals Moving House Checklist for Moving Day, now.