Notes For Nomads – 6 Tips For Moving Overseas
8th May, 2018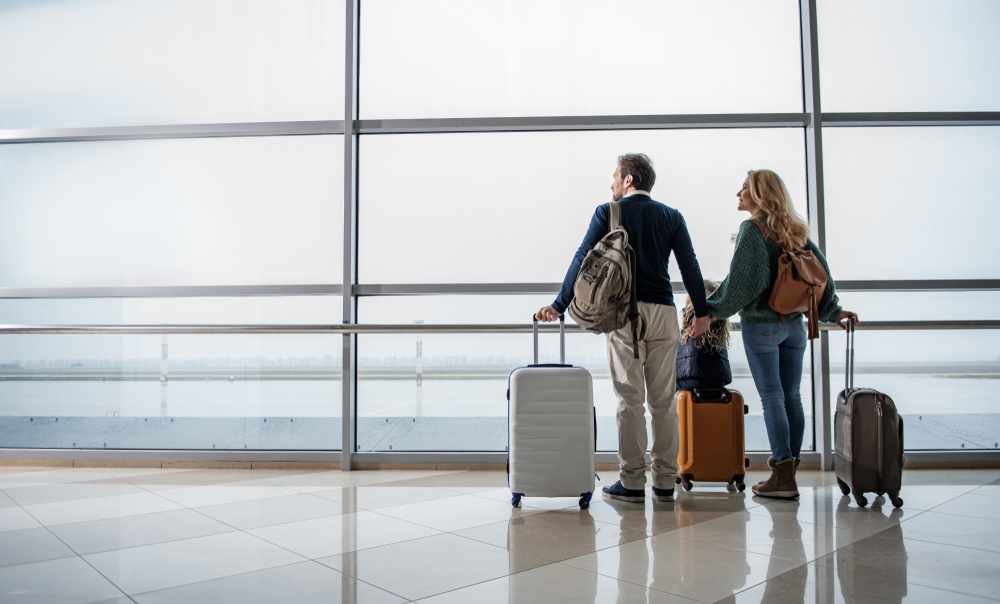 International relocation can be a very confusing and exciting experience. From saying farewell to friends and family, to stepping off the plane into the strange place you will be calling your home, there is an overwhelming amount of changes that all seem to occur at once. However, while the road ahead may be looking far too complicated to handle, it doesn't have to be.
Working as international removalists, we at Kent Removals & Storage have been helping families move overseas for over 75 years. We have seen so many people face similar difficulties to the ones that you're about to face, and we have seen just as many people succeed. So, to help you through this transportive transition, here are a few tips & tricks to help you through the overseas moving process!
An International Relocation Checklist is Vital
If the moving process seems overwhelming, imagine trying to keep all of those different tasks in your head! Having an international relocation checklist will not only help you remember everything that you need to do, it can also make the entire thing feel a little easier to overcome. Simply tick things off as you do them, and you'll be perfectly prepared to move before you know it!
Put a lot of time and thought into creating your checklist, as it won't be able to help you remember things that weren't on it in the first place. By getting your checklist right the first time, you can rest assured knowing that nothing important is going to fall by the wayside.
Prepare Paperwork Promptly
We've all seen people frantically scribbling through forms and paperwork at airports, and I doubt we've ever found that situation overly enviable. Aside from the things you have to sort out in your new country of residence, there are also a variety of loose ends to tie up in your country of origin.
Service providers, banks, insurance providers, and other necessities all need to be addressed as far in advance as possible. That way, you don't have to worry about dealing with a potential issue moments before you get on the plane.
Speaking of insurance…
Get Insurance
Whether it be travel insurance, health insurance, baggage insurance or removals insurance, it pays to get everything set up prior to you stepping foot in the airport. This will save you from potentially having to deal with the scary situation of possessions being misplaced in the move.
Remember Your Visa
If you're planning on living in a new country, then it's safe to assume you're planning on working there. So, make sure that you have the right working visa/permit. If you're unsure how to proceed, speak with your destination country's embassy to learn more about the process of acquiring a visa. It can be a complicated process, so be sure to get as much information as you can before you start making other preparations.
Do Your Research
Stepping away from the minutia and bureaucratic obligations, it's a good idea to do a little research into the area you're moving into. Finding places like cafes, bars, amenities, recreational areas etc. beforehand will help you to acclimate to your new home.
It's easy to take the sense of familiarity that comes with a well-known area for granted, and if you're branching out into an entirely new place, it's natural to feel a little lost. Knowing what's available to you ahead of time will make the entire process a little less scary.
Get Adaptive
Chances are that the country you're moving to will have different plugs than those you're familiar with. In short, this means that most of your electronics will be incompatible with your new home. To avoid some extraordinarily dull nights, buy adapters before you get on the plane. Luckily, for those that manage to forget this step, most airports will have a wealth of adapter options for you to choose from (though the airport prices may be a tad shocking).
~
When moving overseas, there are a lot of things to keep track of. So, let Kent Removals & Storage give you a hand. As leading international removalists with over 75 years experience, your possessions are certainly safe with us. Contact us today!