For moving boxes in Perth, look no further than Kent. Our Perth team uses the world's most advanced packing boxes. The Kent Guardian Packing System includes specially designed packing boxes to protect all your household treasures.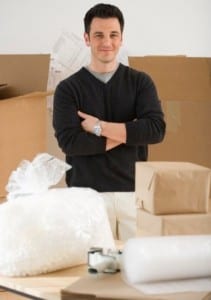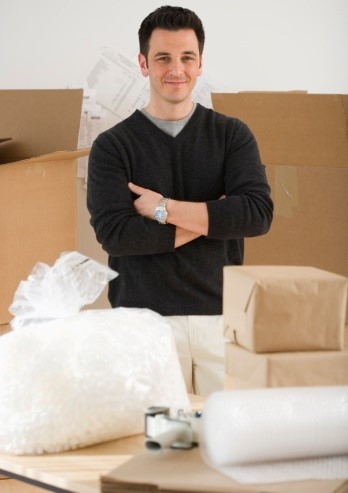 Our Fashion-Pak (a mobile wardrobe) will keep your valuable clothes wrinkle-free, or if you're moving overseas from Perth, our International Travel-Pak is a perfect way to save space in your suitcase. Our Flexi Art-Pak will protect your framed pictures and our Treasure-Pak will help protect your most delicate crystal, fine china and fragile items.
Kent's carpenters in Perth can even custom-make protective crates, if our existing range isn't right for your treasures.
Our extensive range of world-class moving boxes includes:
Treasure-Pak…

Features a unique polystyrene cell system guarantees maximum protection for fragile belongings including fine china, delicate crystal and ornaments.

Multi-Pak…

Our most versatile container, with strong riveted construction, to provide exceptional protection for just about any household treasure.

LCD Plasma-Pak…

Specifically designed to protect your LCD, plasma or widescreen TV while in transit or

secure storage

.

Flexi Art-Pak …

Maximum protection for paintings and delicate mirrors. Dual action design adjusts to accommodate a whole range of shapes and sizes.

Readers-Pak…

With a lightweight but solid construction, our Readers-Pak is just the right size for books, ensuring minimal weight and maximum use of space.

International Travel-Pak…

Your clothing can be flat packed inside the carton, arriving neatly folded and ready to put away in your new home.

Electronics-Pak…

Features a unique solid structure designed specifically to protect audio equipment during your move.

Fashion-Pak…

Pack and store your entire wardrobe on hangers to ensure maximum protection for all your clothes. Your clothes will arrive clean and wrinkle-free, ready to hang on arrival at your new home. We have two sizes:

A tall carton for full-length clothes like dresses
A short carton for business shirts and jackets.

TV & Computer-Pak…

Strong, sturdy packaging provides maximum protection for your computer and television equipment.

Bottle-Pak…

Moving your wine collection is a serious business. Protect all your precious bottles of white, red and bubbly.

Bits & Pieces-Pak…

With an oversized box, smaller items roll around and break. With our Bits & Pieces-Pak, you have quick and easy access to bed legs, television remotes and other small, loose items.

Shade-Pak…

Crush resistant carton ensures maximum protection for delicate lampshades of all shapes and sizes.

Custom-built crates…

Kent's carpenters can design and custom-build protective crates to ensure that even your most oddly shaped, fragile or heavy treasures arrive in one piece.

Secure shipping containers…

Kent ensures double protection for all your boxes by loading them directly into reinforced steel shipping containers before they are taken into storage or transit.
Why Choose Kent's Moving Boxes in Perth
For moving peace of mind, choose Kent to ensure that:
Your treasures will be moved with care

At Kent,

we care about your move

, and take pride in delivering

exceptional customer service

, including:

Attentive, caring service from friendly, removalist experts
Highly-trained professional packers and removalists
Timely responses to any questions you might have
Consistent, superior worldwide customer service, regardless of whether you are moving locally, moving interstate or moving overseas.

Your treasures will be moved with trust

With our

70 year history

as a removals industry leader,

you can trust us

to move your treasures because we have:

Successfully moved over a million people across Australia and the world
Superior moving processes and systems that ensure a stress-free move
Custom designed moving boxes, packing materials and containers to help guard your treasures against breakage, vermin, dust and the elements
World-class secure storage solutions, including the most advanced undercover storage facilities in the southern hemisphere to help keep your treasures safe
Received countless awards and client accolades for our exceptional customer service.

Your treasures will be moved stress-free

We take the stress out of moving

by delivering a comprehensive range of end-to-end moving services and products, including:

Your treasures will be moved safely

From fine china to priceless heirlooms, our industry leading crews and processes help ensure that

your treasures will be moved safely

, by providing:

Professional packers and removalists who are expertly trained
Kent's Guardian Wrapping System with heavy-duty plastic wrap and cartons exactly designed for specific items
Custom crating and precious item packing for high value goods
Custom-built reinforced steel containers to safely secure your treasures while in transit and storage
Purpose-built state-of-the-art storage facilities that are safe from dust, pests and the elements, and fire and security monitored 24/7
Storage and transit insurance to cover your treasures for that ultimate layer of security and peace of mind.

Your treasures will be moved affordably

At Kent, we pride ourselves on consistently delivering premium moving and storage services at affordable rates. We work with you to meet your needs within your budget, and we're confident that if you compare our high quality services to others' you'll find our value to be excellent.

Your treasures will be stored securely

At Kent,

we ensure superior protection for your treasures

with our

secure storage solutions

, including:

Our unique four-level security protection solution provides complete peace of mind that your treasures are protected by exceptional security
Custom-built reinforced steel containers to protect your treasures against vermin, dust, mould and mildew
State-of-the-art storage facilities to ensure the utmost protection for your belongings in element-proof 24/7 monitored warehouses
Your treasures professionally packed directly into our containers to minimise handling and ensure maximum protection
Our storage and transit insurance covers your treasures for absolute peace of mind.