Kent Relocation Services Receives Top Level, Commitment to Excellence Platinum Award at Cartus 2018 Global Network Conference
15th November, 2018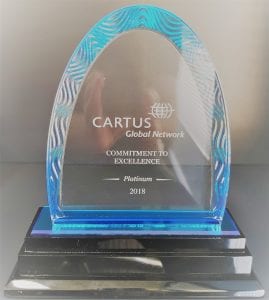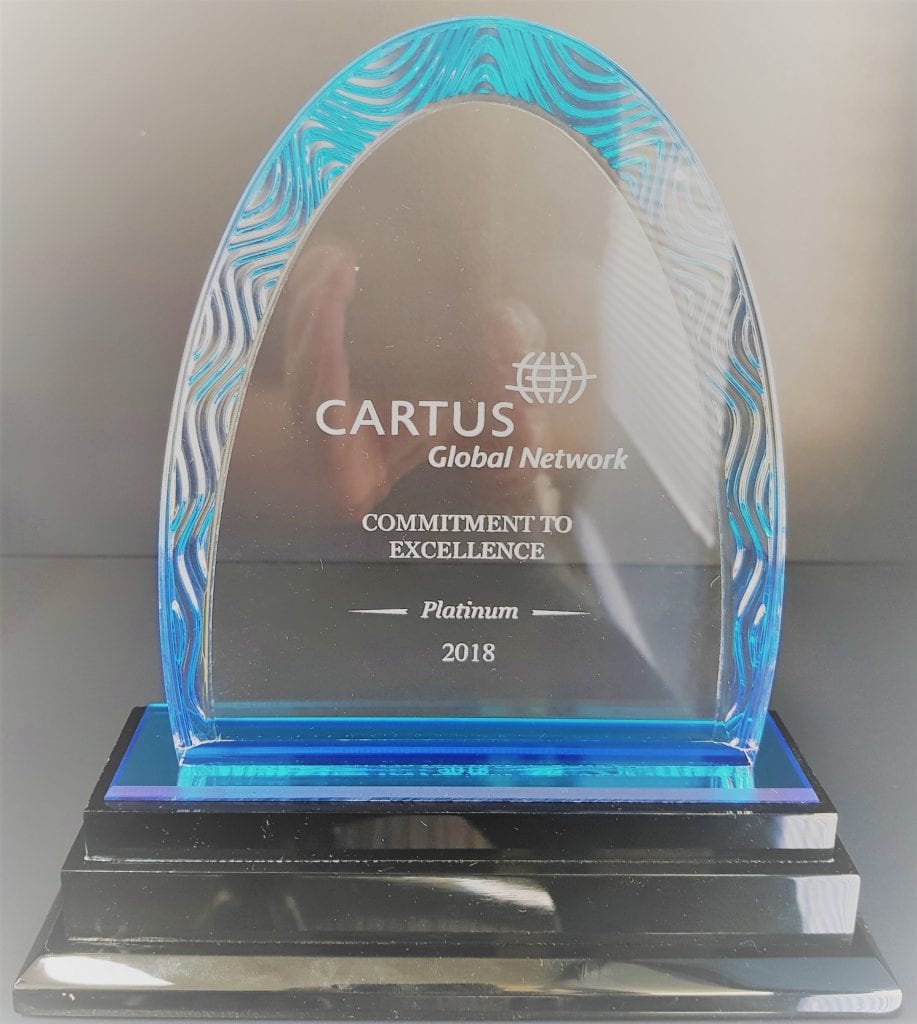 Kent Relocation Services was honoured for its outstanding performance at Cartus Corporation's 2018 Global Network Conference, held October 16th in Seattle Washington. The Cartus Global Network is Cartus' industry-leading worldwide service provider network. Each year, Cartus recognises the companies and individuals in the Network who have provided extraordinary service to its customers and clients worldwide.
Kent Relocation Services was named the winner of the Global Network Commitment to Excellence Platinum Award for its exceptional service results, the highest-level award a supplier can achieve through service performance. This award recognises a supplier's measurable commitment to excellence and is presented to Global Network service providers who have distinguished themselves by achieving critical performance metrics.
"Kent Relocation Services consistently goes above and beyond for our customers – and for Cartus – simultaneously demonstrating outstanding dedication and performance," said Ryan Giddings General Manager International Services. "Our Global Network providers are a vital component of the Cartus team, minimising the stress that our customers feel when they're faced with important decisions related to relocating. This award acknowledges their unparalleled work ethic, professionalism and commitment to excellence."
"Cartus' rigorous criteria and performance standards make receiving this award a true honour, we're proud to be a part of Cartus' Global Network, and to have received this designation, which recognises our commitment to providing outstanding service. The award is a great recognition of the performance and service levels being provided through our branch network on the ground and by our head office team here in Melbourne. I would like to take this opportunity to congratulate and thank Hannah Bui -Lead Cartus Coordinator & Meng Ung -Cartus Pricing & Auditor for their brilliant effort and dedication to this important account.
As the largest tier one Australian headquartered relocations company, Kent has been a relocations industry leader for over 75 years. Throughout our history, we have delivered millions of successful moves and partnered with thousands of businesses across a multitude of sectors. Our number one priority is ensuring our clients' success, which is achieved via our drive for excellence and an absolute commitment to delivering the optimum relocations solution every time.