Kent Expands into Tasmania with Acquisition of Watkins Removals and Storage
14th October, 2014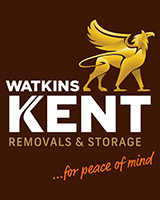 Kent Removals & Storage is excited to announce its acquisition of Tasmanian business, Watkins Removals and Storage. We plan to modernise and redevelop Watkins as part of our highly successful national network.
The acquisition also means the re-employment of seventeen people whose jobs were lost when Watkins Removals and Storage went into liquidation in August this year.
We will make a significant investment in revitalising Watkins to ensure that it once again becomes a productive, viable, and growing enterprise.
We are reorganising and streamlining the company's operations and modernising its warehousing facilities in both Launceston and Hobart.  The redeveloped business will be known as Watkins Kent Removals & Storage, and will be headquartered in Launceston.
Executive Chairman of Kent Removals & Storage, Mr Graham Kent, said in Launceston today (Monday October 20) that his firm's acquisition of Watkins was a "natural fit".
"Both are family-based businesses that have been operating for more than 75 years. Over that period, Watkins and Kent have both created powerful, individual brands based on a similar approach to professional, personalised service."
He said his company intended to grow the business in Tasmania by delivering the same quality service that had enabled Kent to become the largest, family-owned relocation firm in Australia with a workforce of more than 500 people.
"This acquisition is a strategic investment decision for the Kent Relocation Group and a critical part of our overall national development plan."
"We will combine Watkin's strong customer base in Tasmania with Kent's established expertise and global network to develop a business capable of delivering the most competitive removal and storage service available in the state. With that will come increased employment opportunities and an unequalled quality of customer service."
Kent is excited to be in the position to leverage its national footprint through the new Watkins Kent Removals & Storage branches in Launceston and Hobart. As a successful national removals company, growing tremendously in a declining market, Kent was searching for ways to expand its geographic footprint, particularly into Tasmania, which was the only Australian state in which Kent did not have a physical presence.
Watkins Kent will offer a comprehensive range of removals and secure storage services, for safe, affordable, stress-free moves across Tasmania, giving Tasmanians full access to Kent's national network of branches, international footprint, and comprehensive service offering.
Watkins Kent can provide the following moving services across Tasmania: